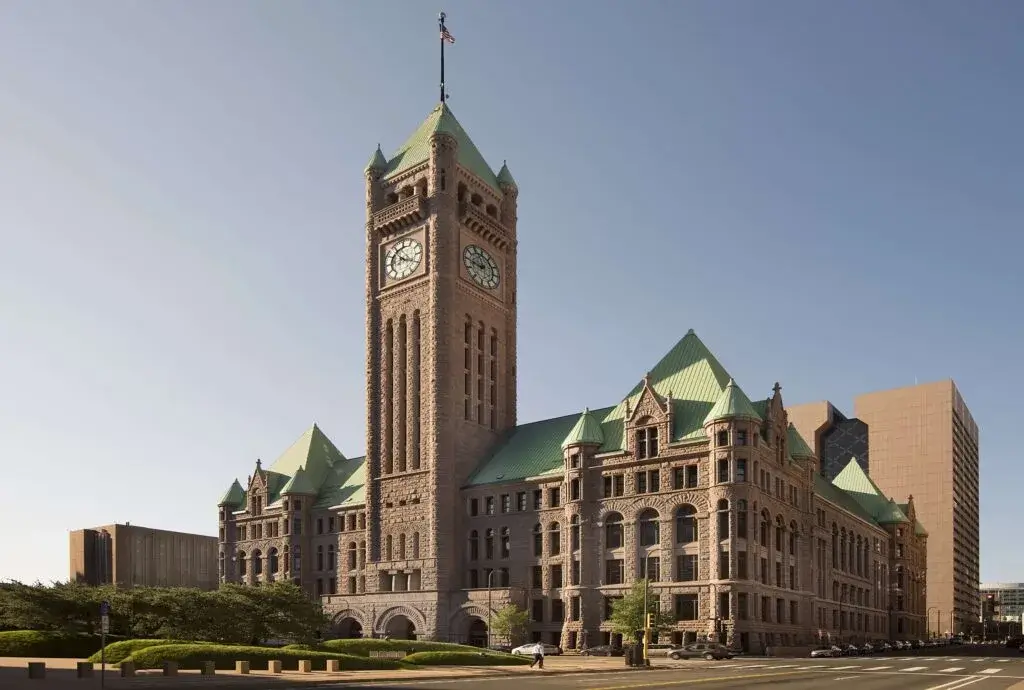 Michaud Cooley Erickson (MCE) has an extensive history of quality executed engineering design with federal, state, county, and city projects. From small greenfield single story offices to large historic building renovations to high-profile agency facilities, MCE provides a qualified team ensuring project success. To gain insight into this market, we spoke with Principal of Government, Leisbel Lam. Boasting over 14 years of experience in electrical building systems design, Leisbel's vast experience with government institutions provides a unique understanding of the design intricacies of these spaces.
What is MCE's experience in the Government market?
For the last 76 years MCE has been involved in many projects at every level of government. These projects include city, county, state, and federal work. Our experience is extensive, partnering with all of those agencies, compounded by over 7 seven decades of engineering excellence.  
What value does MCE bring to this market?
MCE brings an incredible team. Our staff are guided by a relentless commitment to innovation and excellence, driven with a unique passion and dedication to collaborate with our partners and clients. Included in this team is a talented bench of highly qualified subject matter experts, specialists and designers using the latest state of the art tools available in the market to inform and collaborate during the design process.
Another great value we bring to these markets is our ability to provide a wide variety of design services under one roof. This is not only more efficient, from the quality of our deliverables and collaboration standpoint, it is also easier to manage and cost effective. Saving money and bringing overall great value to our partners and clients.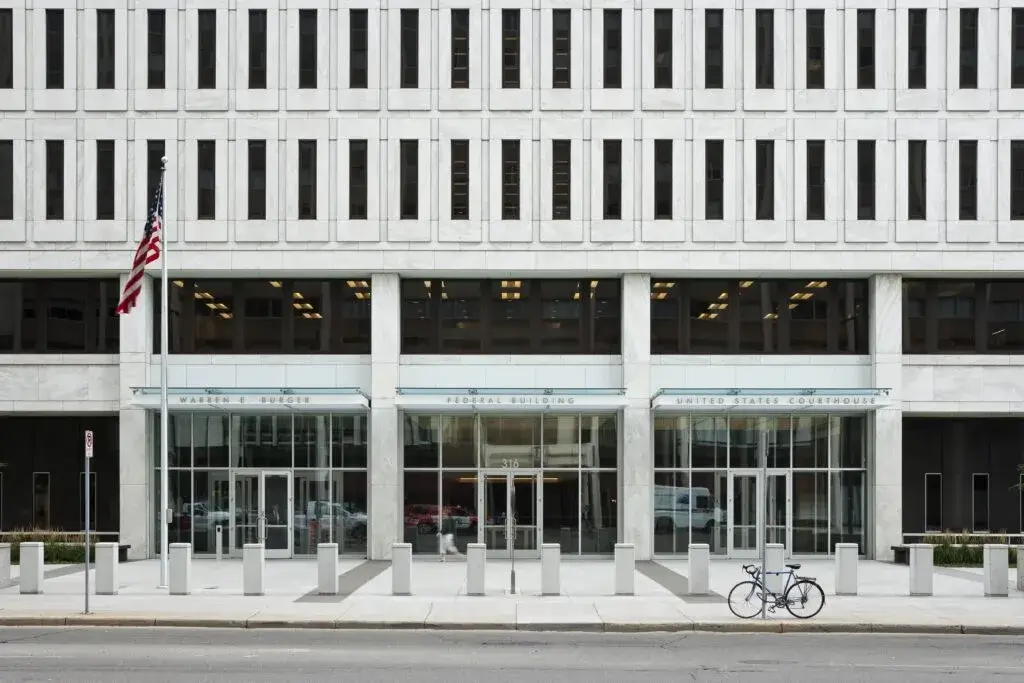 Warren E. Burger Federal Building
What are the top priorities you see for these market clients and how has MCE met delivered on those priorities?
There are two priorities that come to mind. One is what I call the "peace of mind". Our clients want to hire consultants that collaborate to be part of the solution, not to become an obstacle. We make sure our team is collaborating throughout the entire process, by listening and being proactive. This creates strong synergies between the project stakeholders. Bringing the alignment that's needed during the design process, ensures we don't operate as an outside consultant.
The second priority that these market clients want is engineers that provide the right solutions. Our clients want their system designs to be sustainability focused, resilient, and maintainable. We deliver on these priorities for our clients through many ways. One way is in our scenario planning. MCE utilizes this essential process to gain an understanding of clients existing system and standards. We always start by asking ourselves, "how will a client's system operate 50 years from now?"
In Government spaces, what are the challenges and how have you overcome them?
Specially in existing facilities, these buildings are aging, having been built for many, many decades. There are usually multiple layers of building system types making it very difficult to make a more significant impact, especially when it comes to sustainability.
Our clients want to hire consultants that collaborate to be part of the solution, not to become an obstacle. We make sure our team is collaborating throughout the entire process, by listening and being proactive.
It can be a challenge to bring innovation into these building types because we cannot change the basic infrastructure, so we have to be creative; which is fun for an engineer! Additionally, layers of modifications throughout the years can often be a hindrance. To overcome this challenge, we find ways to be sustainably mindful using the existing systems that clients currently have.
How does MCE preserve these oftentimes historical Government spaces, while improving on systems that may be failing?
Because we have so much experience with a range of structures, paired with a diverse pool of talent, we can confidently go into those historical structures and improve on their systems. An additional key component is continuous collaboration and communication with our design partners and other project stakeholders. Through communication, we can ensure everyone understands the drivers of the design. Understanding the guidelines and historical constraints, and then from there as a team accomplishing one thing at a time. Overall, simply ensuring the entire process is collaborative.
MCE has built many strong relationships with incredible clients. Why do they continue to choose to work with MCE?
It goes back to our people and our passion to make a positive impact through the work we do every day. Our biggest asset is our team, and the reputation  MCE has built off of that. We are recognized as a leader in the marketplace, in building systems design, through the work that our people have done throughout many years.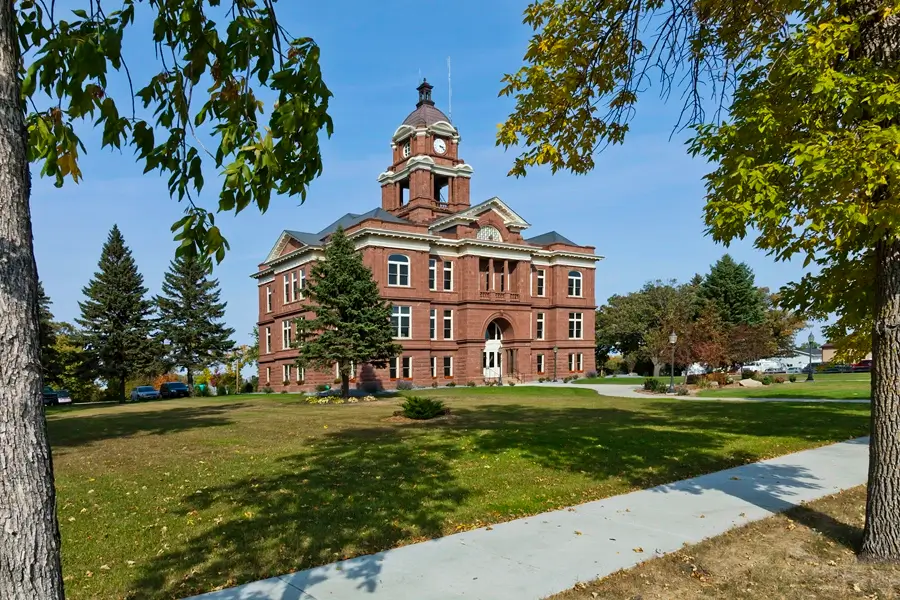 What does sustainability look like in this market?
The vertical built environment is going to be a huge component of the Net Zero initiative happening across many markets. Building electrification and decarbonization will be a major contributor in the next 10 to 20 years. In fact, it's already happening in new construction and in in existing construction. Every time we're able to reduce the carbon footprint through the building design, we are looking to add elements of electrification and/or decarbonization.
What does the future of this market look like?
The future looks like electrified buildings, with different sources of energy being utilized. I envision more and more layers of automation, in addition to renewable onsite and offsite microgrids. Buildings will be self-sustained, won't be contributing to the carbon footprint or even giving back to the environment. Acting as a positive instead of a negative. Instead of withdrawing carbon it's going to be offsetting carbon, and even helping other buildings offset carbon.
Latest articles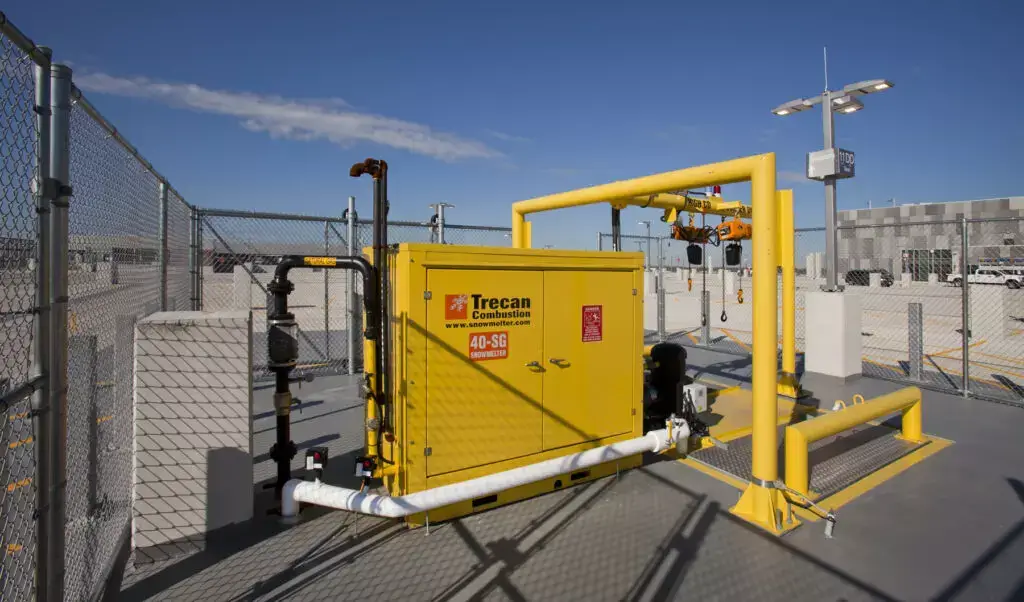 Snowmelt Technologies
Combating cold climate conditions can be a difficult challenge. Snow and ice build-up can be damaging to company operations, stakeholder bottom lines, and client safety. Mitigating unpredictable cold weather, snowmelt technologies allow for effective snow and ice removal.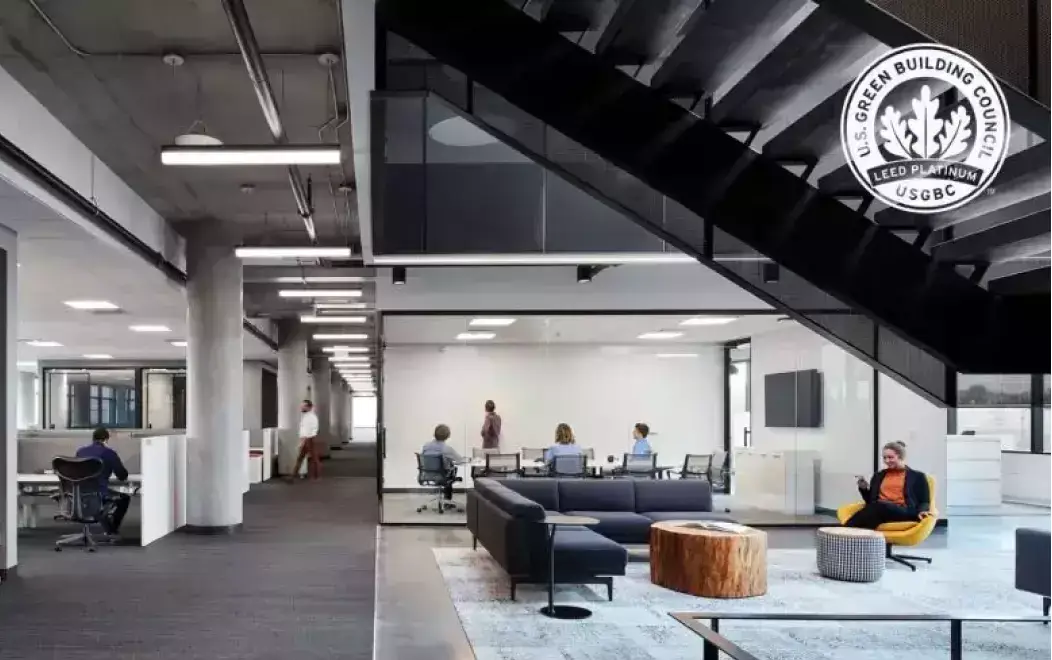 Sustainability & Resiliency
Thought Leadership
Sustainable Design
To address climate change, it is critical that we design and construct buildings today that are in alignment with strategies for decarbonization. Buildings are significant contributors to global greenhouse gas emissions and therefore meaningful change is needed to address the contributions to climate change stemming from the built environment.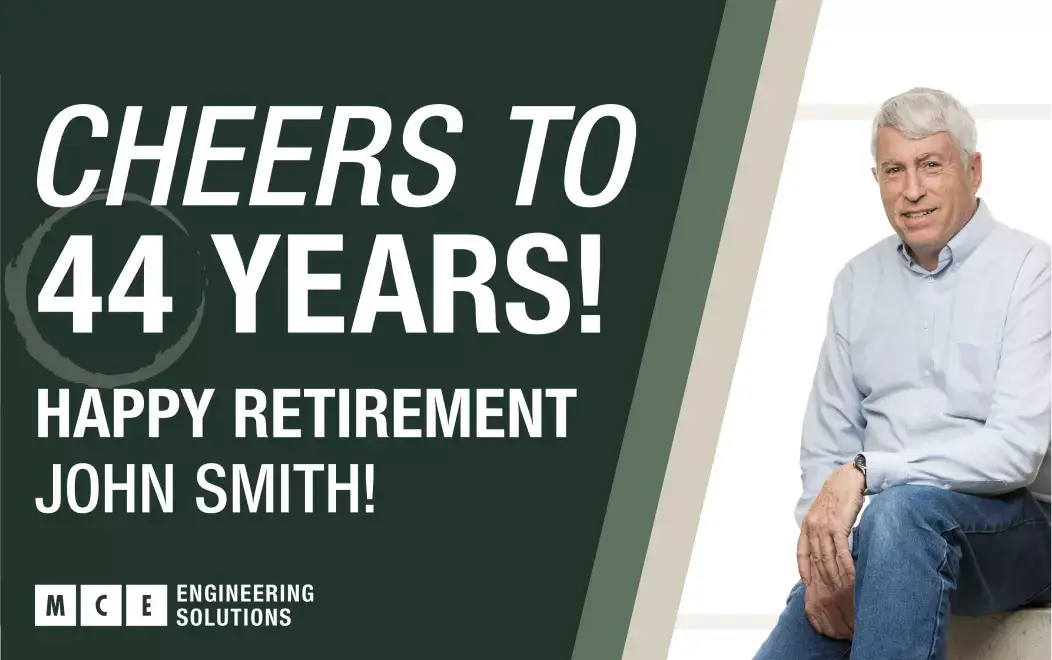 John Smith Announces Retirement
Congratulations to John Smith on an incredible career with Michaud Cooley Erickson (MCE). John will be retiring from MCE on December 9, 2022, to begin his new career enjoying time with his family, friends, and his favorite hobbies. We are sad to be losing a talented engineer and coworker, but we are grateful he can spend precious time with his family and continue to pursue his passions.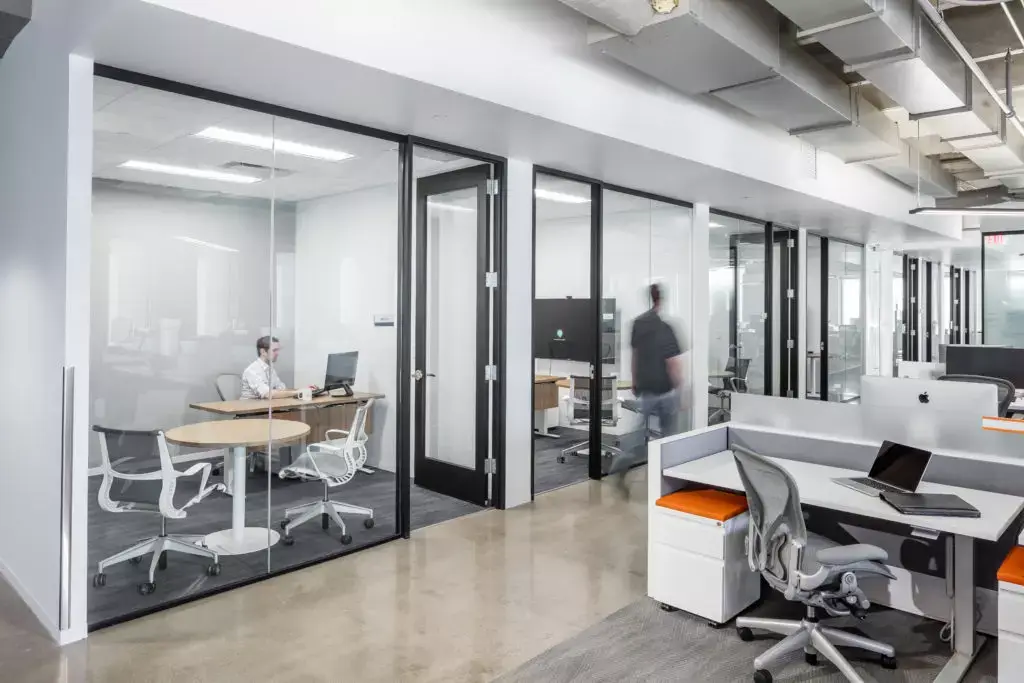 Market Insight: Corporate & Workplace
Companies employee office experience is reliant on systems working correctly and efficiently. Overall comfort and productivity within a space is often dependent on expert design. Systems blending innocuously into an environment while reliably delivering is a sign of successful engineering. Our team has met these standards of the corporate and workplace markets, time and time again. We asked Workplace Project Manager Lisa Chaput and Corporate Project Manager Mark Fauske to detail these markets engineering complexities.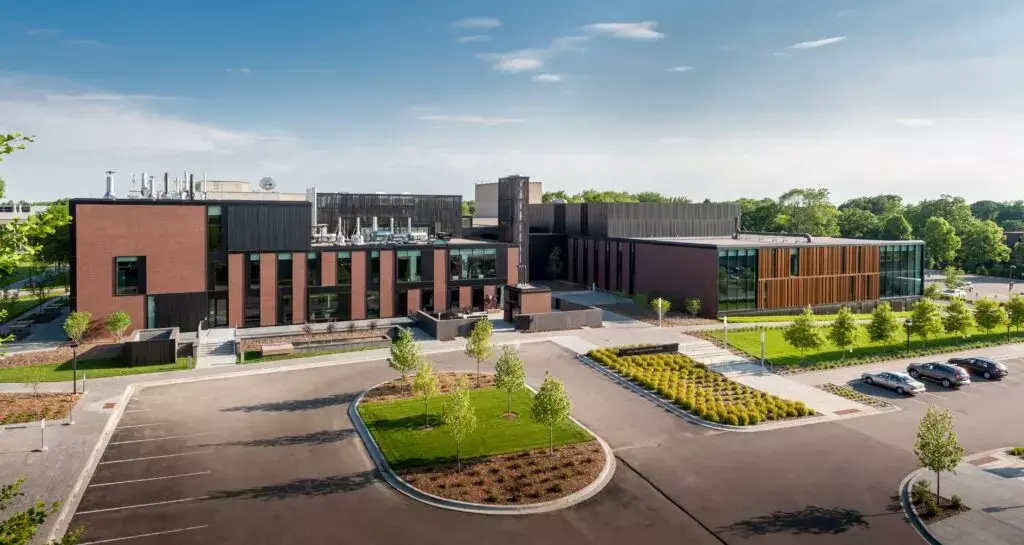 Market Insight: Higher Education
From major universities to elementary schools, we have provided innovative design services to educational facilities for over 60 years. Optimally designed, these structures enhance the student experience, ease facility day-to-day functions, and engage the visiting public. Our teams have enhanced these learning environments through remodels and new ground.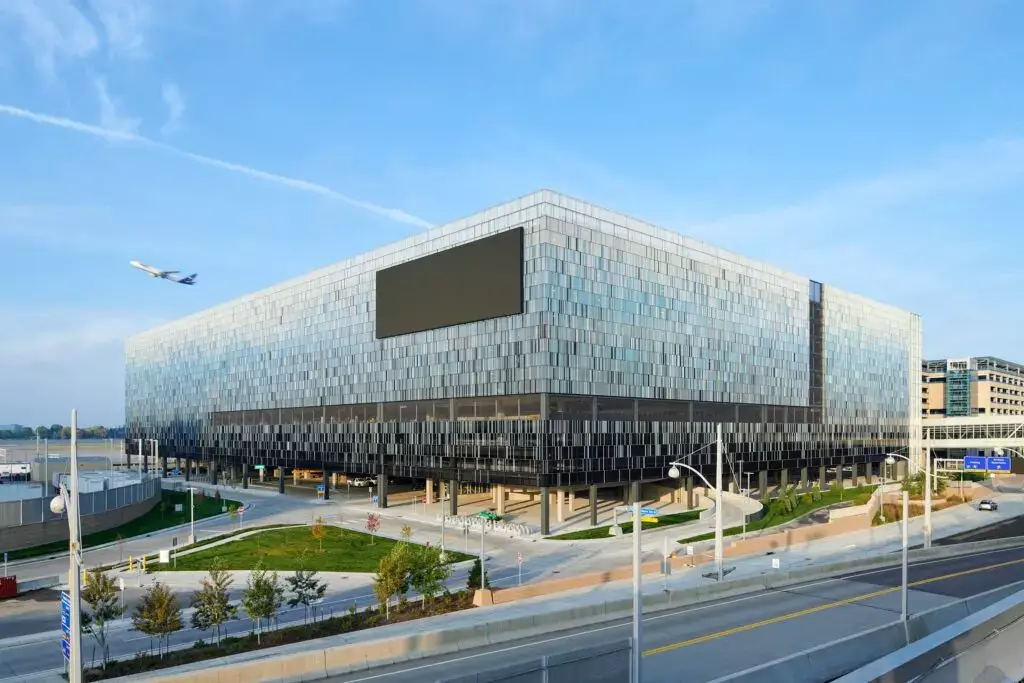 Market Insight: Aviation
With a prolific engineering design career in aviation environments, we are proud to harbor some of the markets most talented industry leading designers. With a proven reputation of delivering incredible passenger experiences, Kerry Cooley Bruggemann undoubtedly falls into this category.