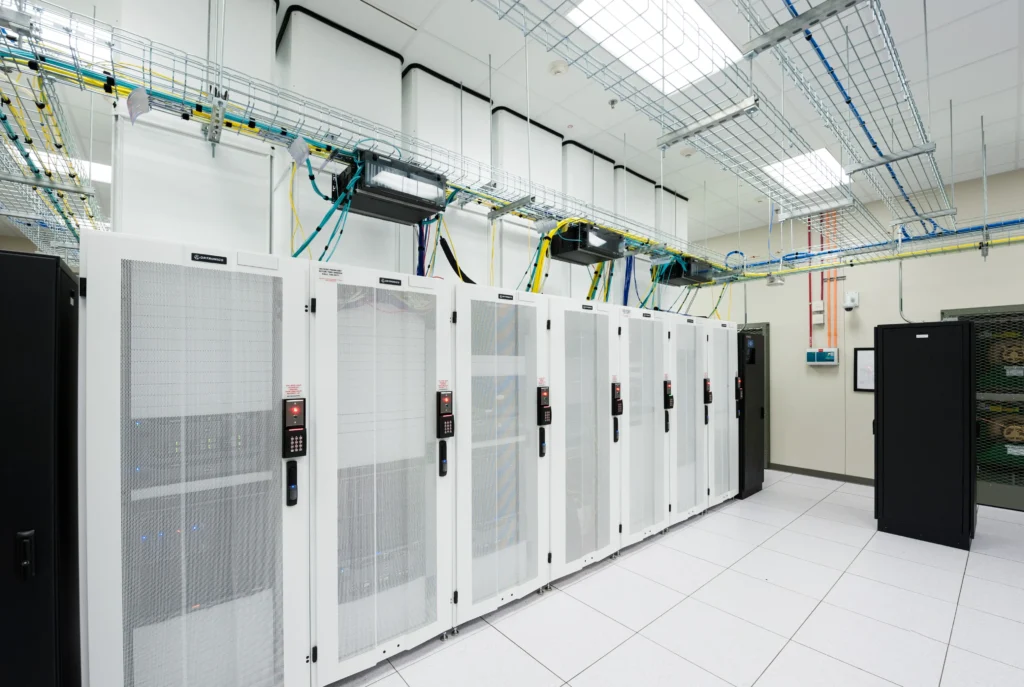 Certified Tier Designers
Uptime certification is a widely recognized method of comparing data center facilities for reliability, redundancy, maintainability, and fault tolerance. Having Uptime Certified Designers on staff for their tier classifications ensures clients get the facility they need. 
Market Expertise
Our decades of experience make us industry specialists in designing these spaces and systems.
Advanced Analysis of Data Processing Facilities
Advanced Power Systems Analysis
Colocation & Enterprise Data Centers
Computational Fluid Dynamics | CFD
Concept Planning & Analysis
Construction Administration
Data Center Infrastructure Management | DCIM
Development of 'Methods of Procedures'
Facility & Deficiency Assessments
Multi-Megawatt Data Centers
Service Centers & Operations Centers
Explore other markets
Retail
The customer should feel positive and comfortable about the environment they are in and not distracted by any issues. Additionally, store managers shouldn't have to focus on poor product temperatures or nuisances from mechanical and refrigeration systems, faulty controls, inadequate water temperatures, or drainage problems.
Science & Technology
We work hand-in-hand with researchers, scientists, R&D engineers, makers and other innovators to design spaces that support their work and allow them to focus on producing medical devices that save lives, discovering the next great cure, and inventing products that disrupt industries.
Corporate
Companies of all sizes and industries have chosen us to provide consulting engineering services for their corporate headquarters, offices, tenant improvements and associated campus facilities. Our involvement in the corporate market extends across decades as we think of it as curating your second home. A place where you can build, create, discover, collaborate, and learn.
Entertainment & Hospitality
Entertainment & Hospitality
Entertainment and hospitality facilities present unique challenges for the design of the MEP systems. The buildings must be accessible and accommodating to hundreds, even thousands of guests. We enjoy the challenge of designing systems that must continuously perform at utmost functionality regardless of the number of users.
Government
We value collaborating with government entities for an opportunity to make a positive community impact. With a dedicated team, we are capable of designing and managing projects in any range from small greenfield offices to large historic building renovations to high-profile agency facilities.
Healthcare
Our goal is to help create spaces that improve lives, so our designs are centered around the fact that healthcare providers should be given buildings that operate smoothly so they can focus on patient care. Creating healthy buildings to promote healthy people is at the core of our design process.