Through his extensive experience, Technical Director of Electrical Engineering, Mark Rogers, solves complex problems, pushes the envelope of innovation, and encourages all team members to continue their professional growth.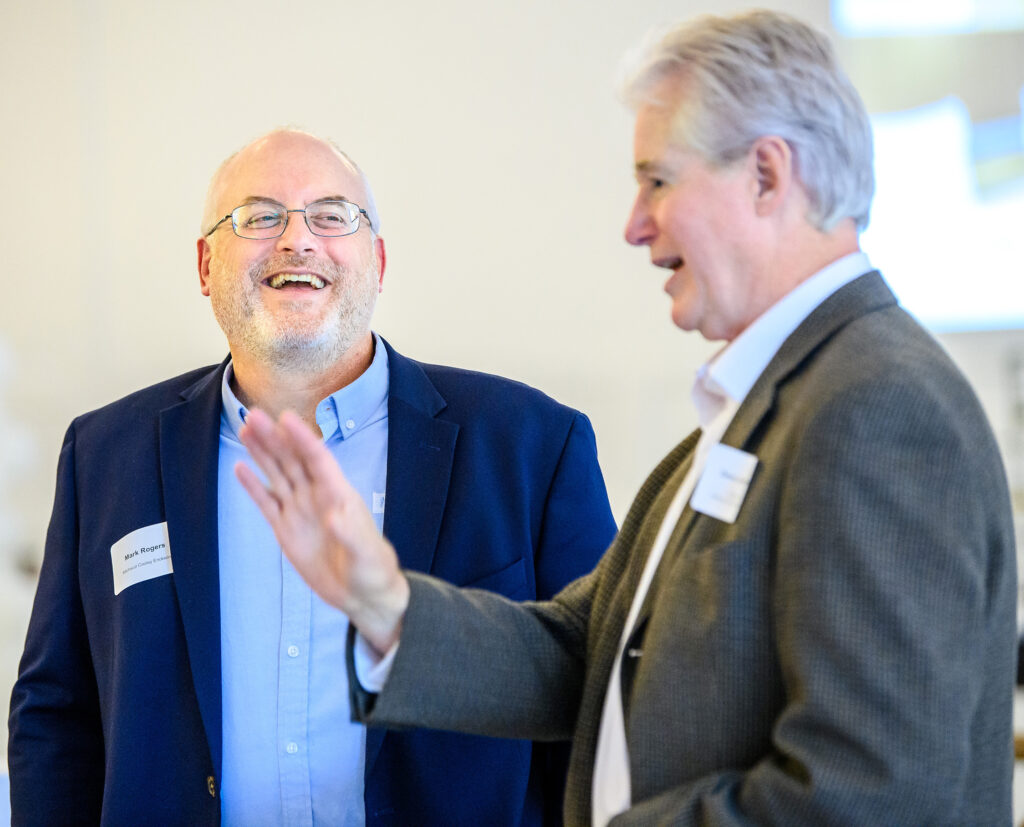 What does a Technical Director focus on?
I am the person who is asked to answer some of the more complex questions, specifically when people run into a technical challenge or quandary. It's the issues that aren't straightforward, and it's like the last line of defense, if you will, for trying to solve our company's problems. Over the years, many people have held this position as they evolved in their careers and gained experience and respect.
The Technical Director is responsible for helping to answer tough questions or finding people who know where to get that answer because nobody knows everything. You must know where your resources are, where you will turn, or what to do when you can't find them. What I try to do every day is take the grey areas and make them black and white. A big part of what I want people to walk away with understanding is how to decide when you do "this" versus when you do "that" and why.
The next role of a Technical Director revolves around training and preparing people to do their jobs more efficiently and with fewer mistakes. This responsibility is broad and takes more planning. When I joined this company in 2001, there was a three-ring binder called the QAM for Quality Assurance Manual on most people's desks. It was a collection of design standards for MCE that people were expected to adhere to and learn from as their careers developed. A lot of the foundation of this company is based on its history and evolution over 77 years, where people have continuously put together things that work. The QAM was a representation of that at that time. Now, we seek to redevelop it in a modern format through online training modules. The Technical Director has an essential role in helping to encourage, assign, and develop those training modules that can be the modern-day Quality Assurance Manual.
There is also a part of this company that is known for tackling big projects. Having the organizational structure to plan a project, put it together, and produce on time is another area where clients and partners consistently want high-level performance. We have this highly technical push where we need experts on hand, but that doesn't come without this core capability. The training modules will ultimately serve to do both because they increase the level of knowledge of everybody and promote people to become experts in specific fields.
The other area is to encourage people to continue learning. This professional development includes getting your EIT and PE, learning about a new product or a whole subject area to become an SME, a specific certification like LEED, or becoming a certified boiler operator. This role ensures our workforce has its generalists and its experts. We need people who can go out and investigate a specific type of boiler or paralleling generator system and have a knowledge base to start from.
One of the reasons why MCE has thrived is because they have become known for their specialized expertise and their ability to tackle challenging problems consistently. An integral part of the business within this industry is knowing how to uncomplicate systems. Still, we also want to be known as the fixers. We are the people who can design it right, and if it's not working, we can figure out what's wrong and fix it. A Technical Director must have that mindset and be drawn to challenges.  Having people who are known for problem-solving expands the company's capabilities and enhances its image.  My role as the Technical Director is to encourage this in people – either directly or by example.
What experience do you have that has helped you function as a Technical Director?
When you have commissioning experience, you know what things look like when installed and how they should work. So, when you look at a design, you can better visualize what it will look like, and it helps you evaluate whether it will work. You can also consider what will happen if it doesn't work and how things could go wrong. Having field experience of seeing things not working right and knowing what happens when devices don't work correctly really sticks with you. It also puts you in the owner's mindset because we've seen equipment that gets built but works differently than intended. The commissioning mindset is, 'What if it was mine? If I had to live with it the rest of my career, how would I want it to work?' I wouldn't want it to be okay in most instances, and then a tiny situation happens where it won't do what it was supposed to. Sometimes, we've found that something, as installed, would never have worked or always worked at half the efficiency it should. In some cases, it could be because it was installed backward.
I'm passing this mindset to people early in their careers. Just recently, I went to the St. Thomas career fair. The students asked a lot about what they would do if they worked for MCE. We explained to them that it is a mix of many things. Yes, we teach you to draw and design because that's how we communicate with contractors, but we also want you out at the project sites. We want you out in the field to see the equipment and what you're creating or working on. So yes, you may draw a panel board on the screen, but this is what it looks like, and this is how you install it. This is true for anyone throughout their career, especially for new people. The earlier you can get in the field to start seeing what things look like and how they work, the better off you'll be. It'll improve your designs; you'll be more passionate about your work because it is more exciting and engaging to see and experience what you work on every day. I've never heard anyone say, 'I just want to sit in front of my computer and grind it out.'
What future trends do you see in the design of electrical systems for buildings?
The evolution of new tools to help the design process is always good, and there will be more. For instance, in the time that I've been around, it went from almost no drawing tools, like AutoCAD, being available on just a handful of computers to being in full-fledged use by everybody. After that, there was Revit and incorporation into 3D. Now, Revit includes some of the engineering tools, and it's not just a drawing package. It has evolved into doing some of the analysis, and that more full-fledged capability will only continue.
We've all heard about artificial intelligence, and that's a little bit scary. However, there's great potential to make more use of AI in some of the design tools. It could save on more repetitive tasks and make all our jobs more efficient. Take lighting layouts, for example. If you were to ask an AI program to give you a lighting layout that would be 5 watts per square foot for an entire floor, and it can consider other factors like windows and room walls, you would be saving so much time. However, there will always be value for our engineers and designers to look at drawings and develop a feel for what is realistic. There's always going to be that human portion of design. With any technology, it can become dangerous if we accept the output of a model or a calculation without really questioning it or doing a reality check. I would always want our teams to know the engineering behind what the model is doing because it is how you create the best final product.
Latest articles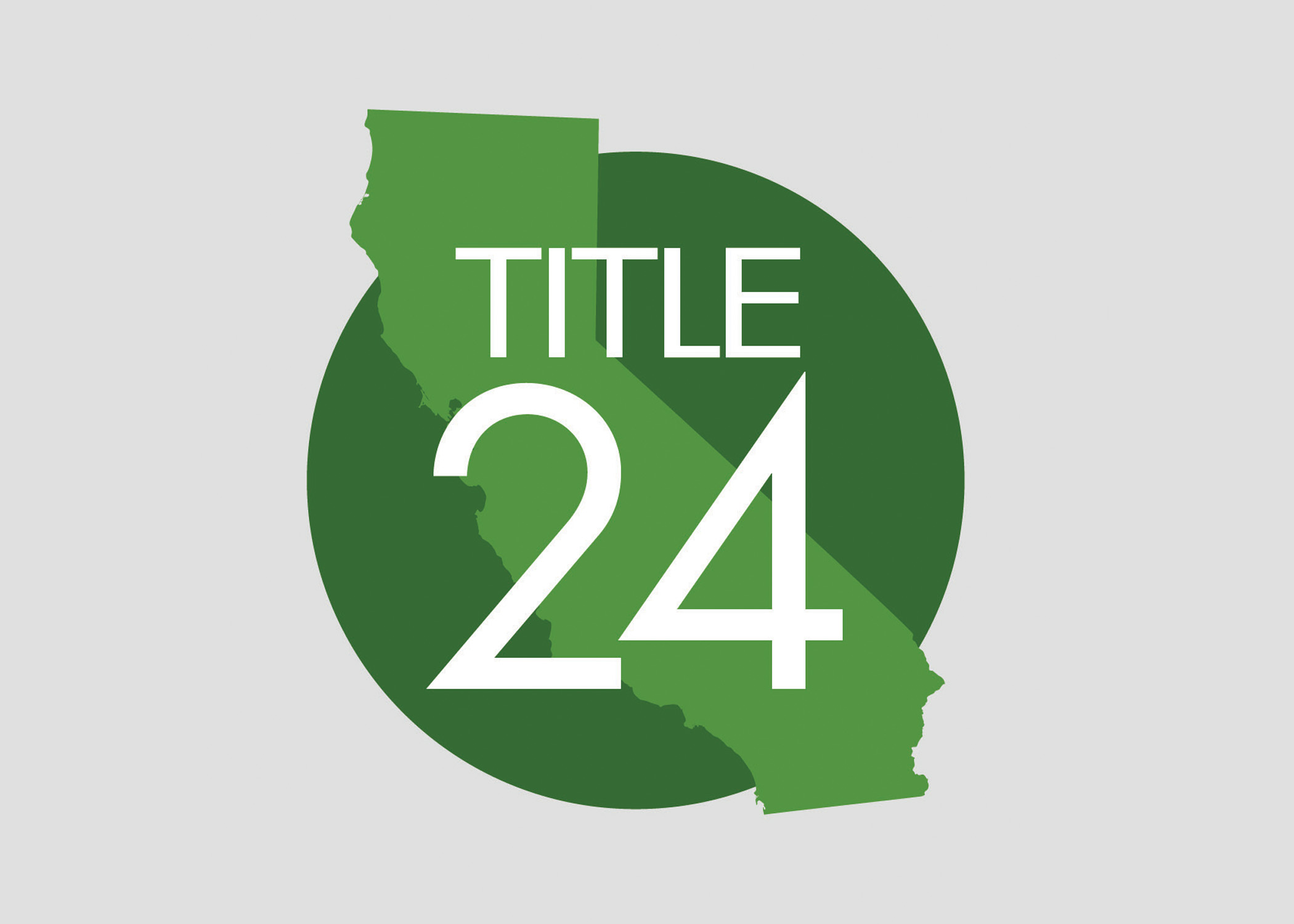 Thought Leadership
Tools & Technology
California Title 24
California's Energy Code, Title 24, outlines the state's unique procedures and requirements for energy efficiency compliance.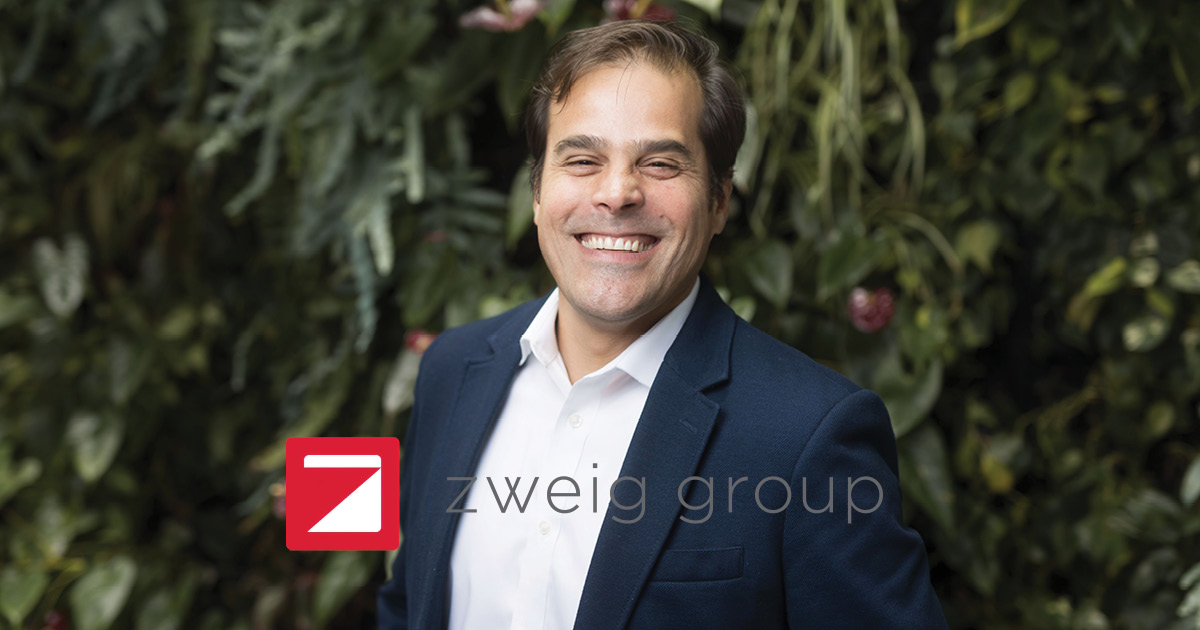 Creating an Experience
We need to be holistic, bold, and nimble in order to transform our organizations to better align with a service culture and gain a competitive advantage.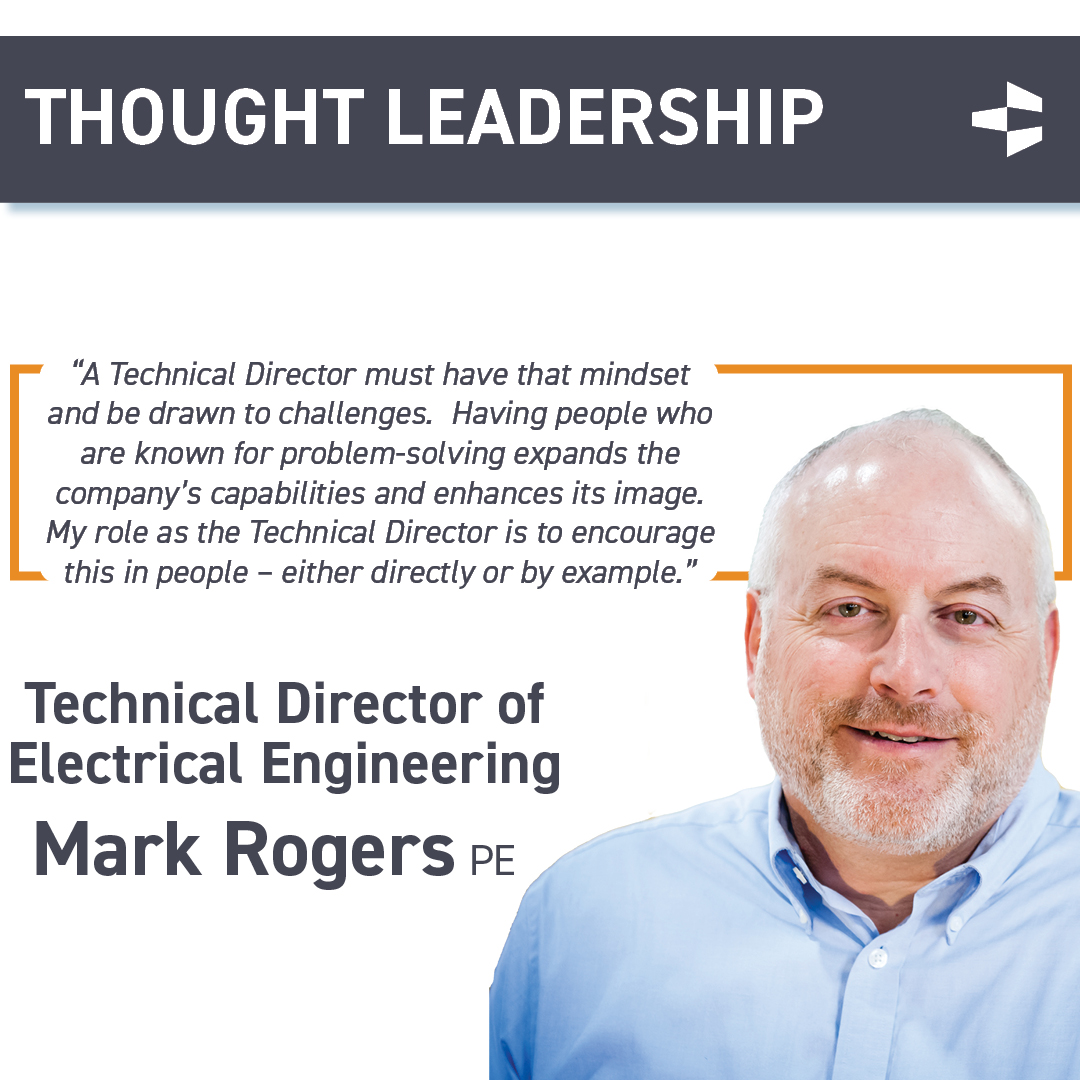 Exploring the Role of Technical Director with Mark Rogers
Technical Director of Electrical Engineering, Mark Rogers, shares insight on his role, his commissioning experience, and the future of electrical engineering.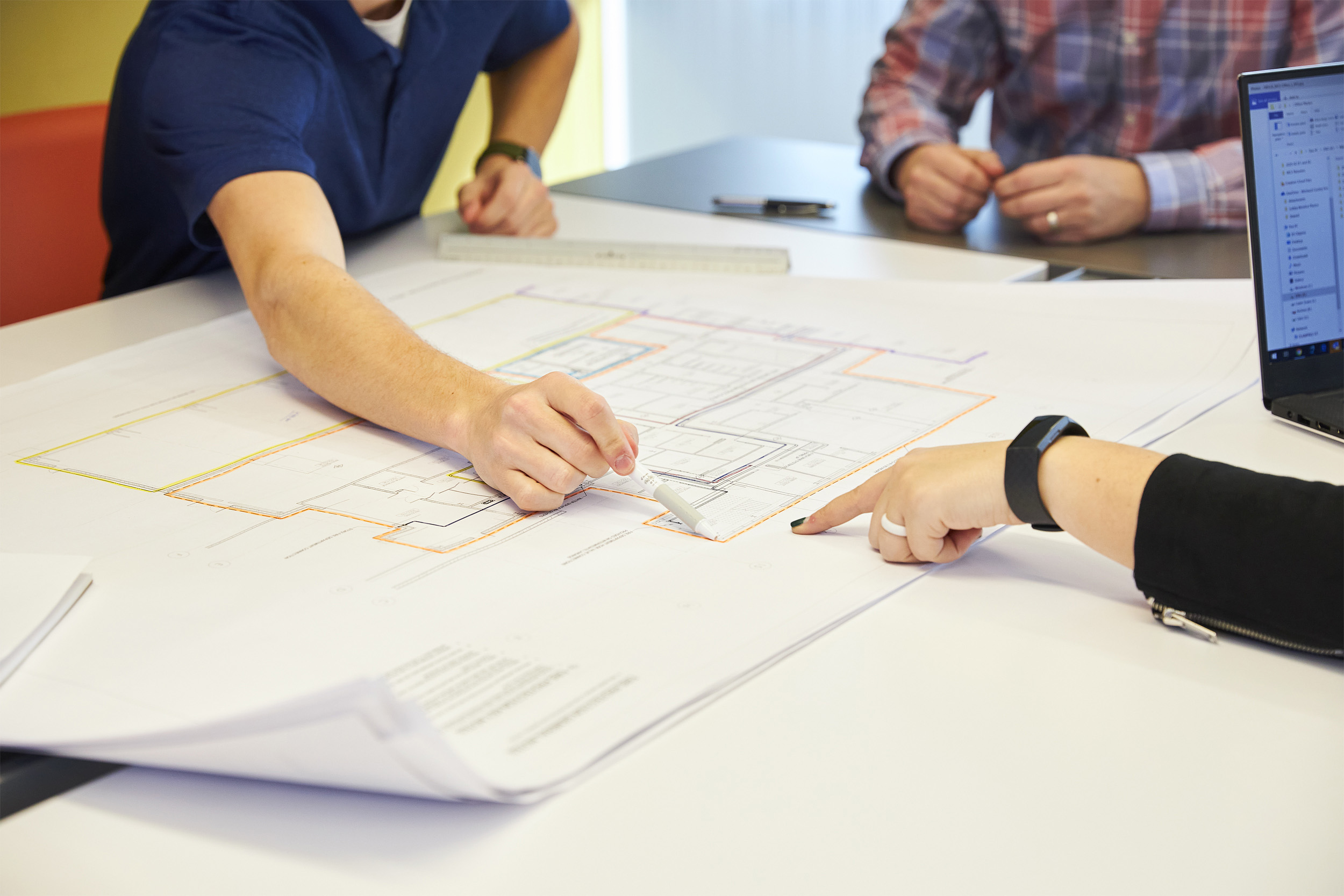 Services
Thought Leadership
Value Added Services
Value Added Services (VAS) It seeks to leverage the breadth of our experience, service offerings, and knowledge across multiple sub-discipline specialties to add depth to the value we can provide to clients.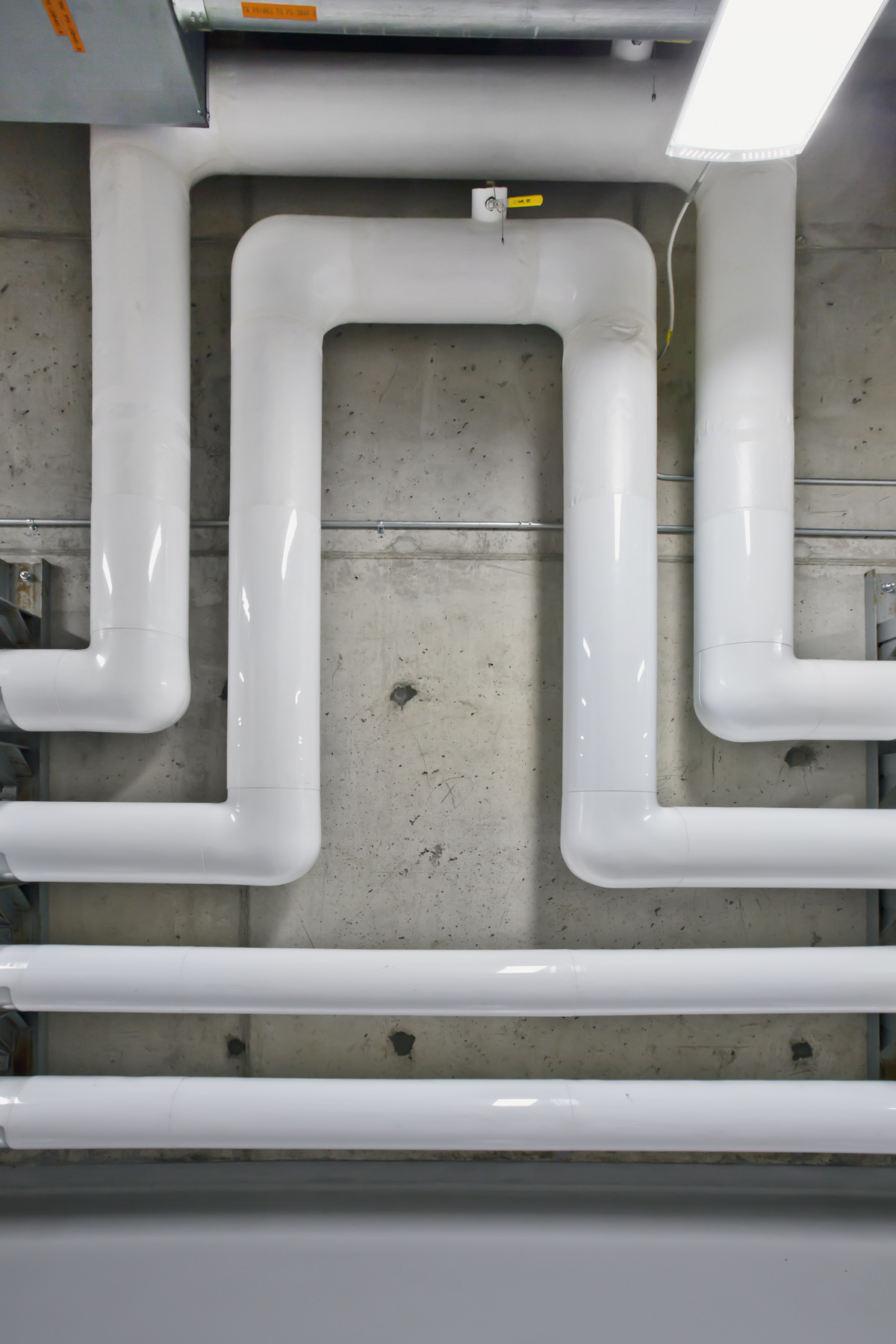 Thought Leadership
Tools & Technology
Pipe Stress Analysis
Pipe Stress Analysis is essential to eliminating long-term challenges for piping systems. Triflex software is beneficial for designing configurations.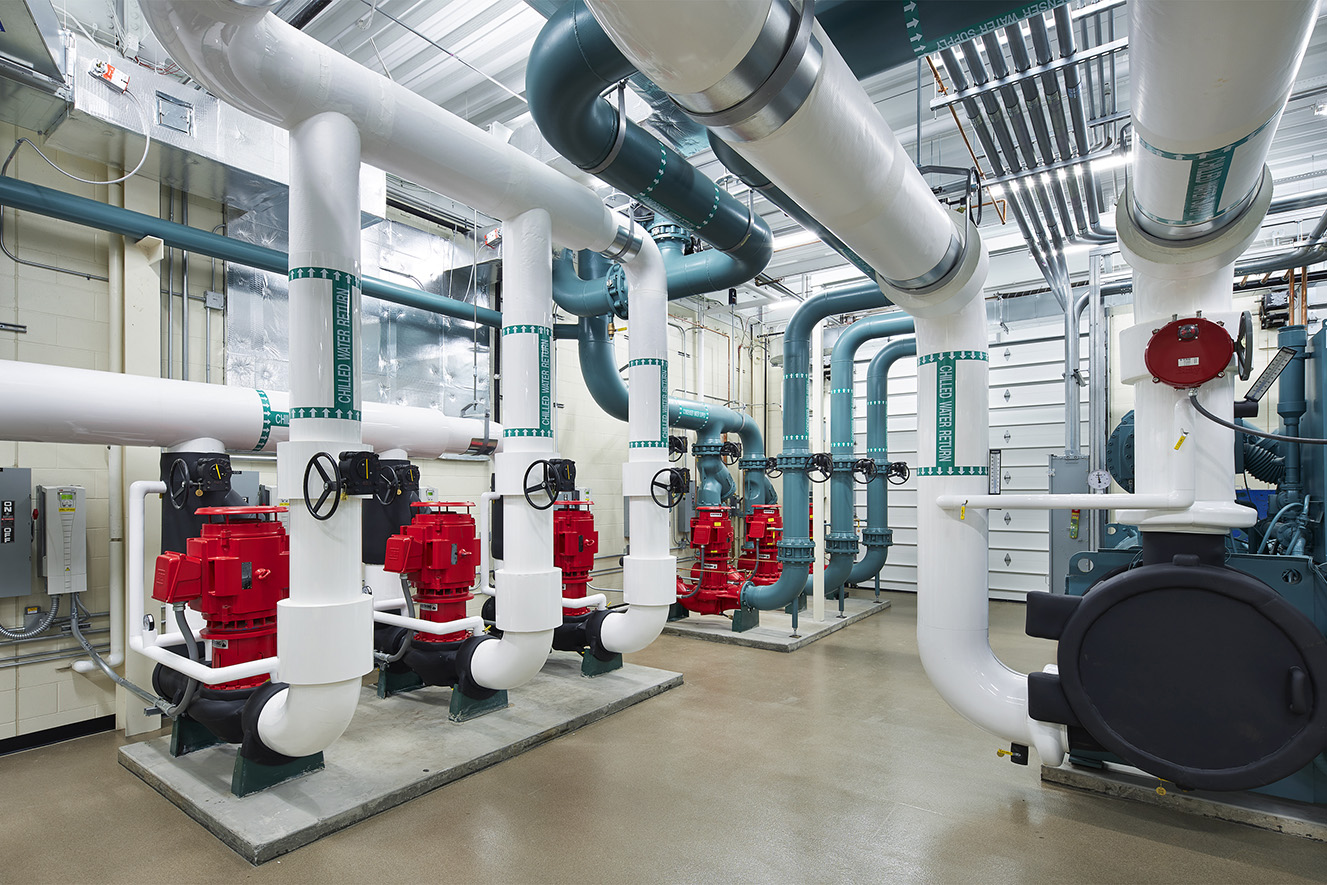 Chiller Plants
When designed correctly, chilled water plants provide cooling to buildings and campuses with more flexibility, improved reliability, and higher energy efficiency.