When designing highly critical spaces, one must make sure they employ a technically skilled team they can trust. Data Centers must be in constant, smooth operation 24 hours a day, 365 days a week. Even the smallest error can cause catastrophic damage to a businesses operations.
Michaud Cooley Erickson (MCE) provides trustworthy dependable system designs. Our innovative team utilizes cutting-edge technology to go above and beyond unique facility requirements. From arc flash studies to thermal modeling, MCE offers a variety of services to ensure mission critical facilities realize maximum reliability and uptime. We asked Mission Critical Principal Jeff Clark* for insight into this market.
What is MCE's experience in the mission critical market?
MCE has been designing data centers and mission critical projects since the 1980s. Early designs included water cooled mainframes and redundant power systems. Since then, MCE has continued to be a leader in mission critical design, covering data center projects throughout the world. Designs range from small network rooms to large colocation and hyperscale data centers.
MCE has been blessed to work with numerous Fortune 500 clients over the years and has been relied upon as a trusted partner for decades.
What value does MCE bring to this market?
In the context of data center design, we're always pushing ourselves to employ sustainability, resiliency, and reliability. Our partnerships with our clients are deeply rooted in trust and confidence. Through many projects through many successful projects, we work with our clients as one as one team. We listen first, and speak second, which helps us ensure clients' objectives are not only met but exceeded.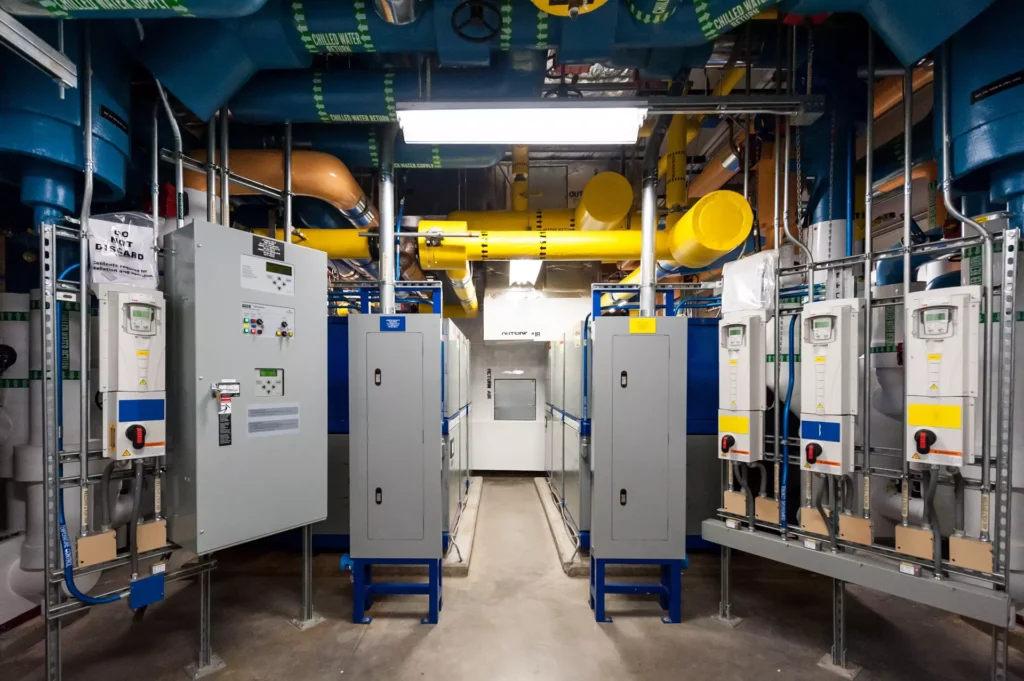 What are the challenges of designing data centers?
The historical challenges have always been in the details. Any single point of failure can have catastrophic consequences on not only the systems, but the financial reality of what the data center does. Unlike the design of other building types, data centers require far more attention to detail. It's vital the design engineers are able to think through every single scenario where something could go wrong.
Lately, the challenges have been the supply chain coupled with ever decreasing design schedules. Not all products or equipment desired can fit within the schedule to design and build a data center. Therefore, it requires consideration of alternatives. Generally, the design engineers don't have the same familiarity with those alternative products.
How has MCE solved problems for its clients in this market?
First off, we don't believe in problems. We only believe in challenges. There are many types of challenges we experience in mission critical. How do we solve them? It starts with the partnerships that we have built with our clients. We first listen to fully understand the challenge. Every challenge has a different approach and a different solution.
For example, a mission critical client at a live operating data center had a catastrophic failure occur on one of the main cooling pipes. The client contacted MCE, and our team was on a plane the very next day. MCE worked with the owner, a local contractor, and several other key team members, to analyze and strategize the solution.
A live operating data center had a catastrophic failure occur. The client contacted MCE, and our team was on a plane the very next day. During the entire unplanned crisis, not once did the data center ever go offline.
This included temporary cooling, internet service, and workspace for all the employees at the site. MCE then designed the solution on site and worked hand in hand with the construction partners to resolve the problem. During the entire unplanned crisis, not once did the data center ever go offline.
How does MCE provide reliability in these important spaces?
This starts with the partnership with the client. Determining what reliability is required with the project. Once the reliability criteria are established, we go to work determining how the best value systems can be achieved.
Most new data centers MCE designs are 2N electrically, an N+1 mechanically. Once systems are chosen and designed, the real work begins. We focus on the details. This starts with asking, "how does everything work?" We focus on the control systems telling the systems what to do, in normal mode and when things fail. MCE designs and validates these control systems to ensure failure scenarios are accounted for.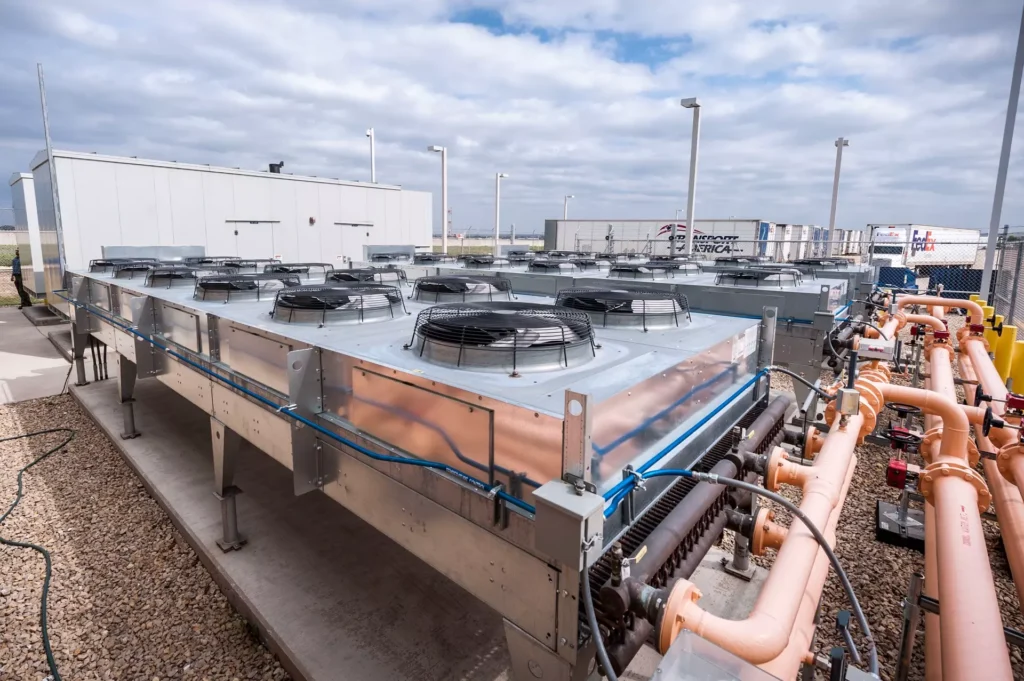 MCE has built many strong relationships with incredible clients. Why do they continue to choose to work with MCE?
MCE's incredible history is built upon partnerships. When clients work with MCE they quickly realize there is one team. Clients know that they can call on MCE no matter what the challenge is, and MCE will find a solution. We also believe our partnerships need to be fun, friendly, and enthusiastic. Our team members strive to make our clients' jobs easier, while doing it in an enjoyable way. MCE is also known for seeing a project through to the end even if there are challenges that are not fully resolved. MCE's dedication to our client's long-term success is realized after the very first project with our clients.
What does sustainability look like in this market?
A lot has changed through the lens of sustainability, even in the last 10 years. Around 2010, many clients began to want a focus on reliability, which in many cases required compromise with sustainability. This has changed dramatically. In designs today, sustainability is of equal importance as reliability. Today, we begin with the focus on sustainability. Not only in power consumption, but also a focus on reducing water consumption.
Data centers use a tremendous amount of power and water. Even small design improvements can have a significant effect on the building's carbon footprint.
Typically, the results of this are higher performing systems that save the client's money. Data centers use a tremendous amount of power and water. Even small design improvements can have a significant effect on the building's carbon footprint.
What does the future look like for this market?
Data centers are arguably the most sophisticated technological commercial buildings being built today. This provides an opportunity to then implement high performance infrastructure. We are seeing many innovative technologies arise today. Cooling systems, that use refrigerant without a compressor, immersion systems that place the equipment directly in a dielectric fluid, and a resurgence of direct water to chip cooling systems. This creates tremendous opportunities for lowering power use, water use, and carbon footprint.
Design standards for data centers have allowed for higher temperatures within the facilities. This allows for cooling systems and design opportunities, that even 10 years ago, were unheard of. Additionally, the data center industry does not appear to be slowing down. Many of the projections prepared by the visionaries of this market predict exponential growth in the short and long term.
*Jeff Clark is no longer with the company. Please direct all mission critical related inquires to Eric Stelmack.
Latest articles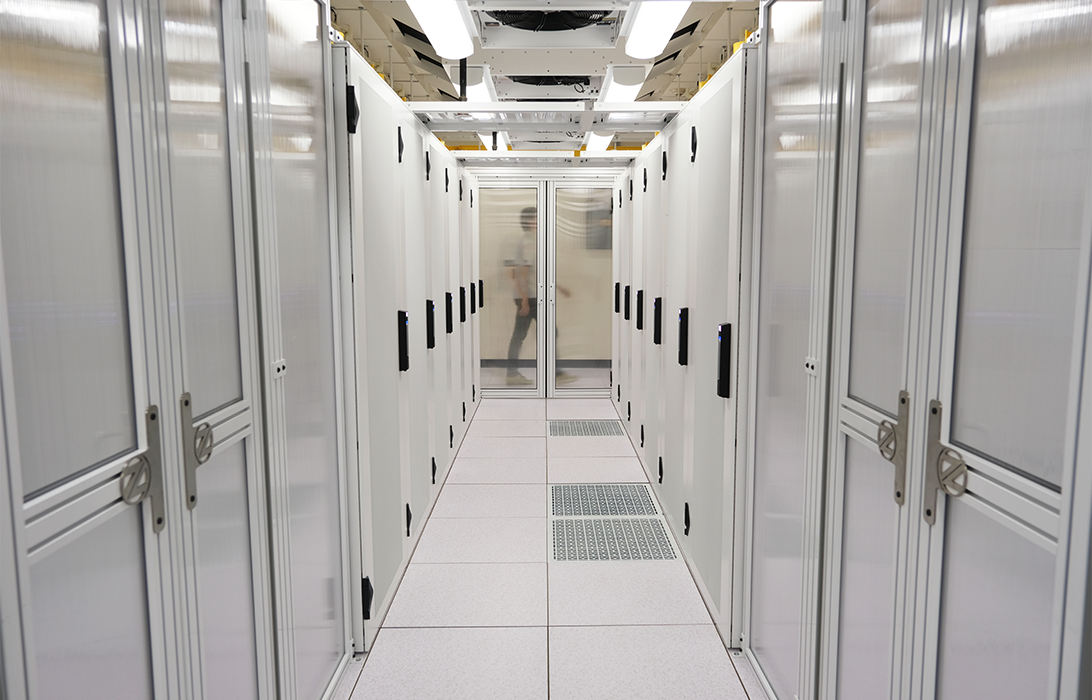 Market Insight: Mission Critical
In honor of International Data Center Day, we spoke with Mission Critical and Value Added Services Principal Eric Stelmack for unique market insights. Why are data centers important? Data centers have and will continue to store and manage the vast quantity of digital traffic that powers our modern society. Phones, computers, bank accounts, social media, […]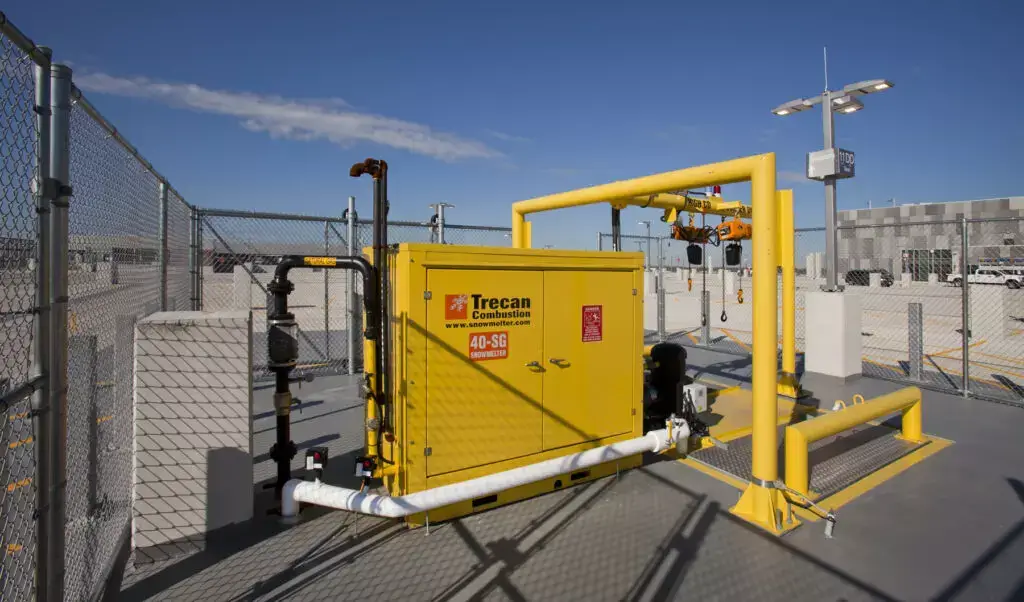 Snowmelt Technologies
Combating cold climate conditions can be a difficult challenge. Snow and ice build-up can be damaging to company operations, stakeholder bottom lines, and client safety. Mitigating unpredictable cold weather, snowmelt technologies allow for effective snow and ice removal.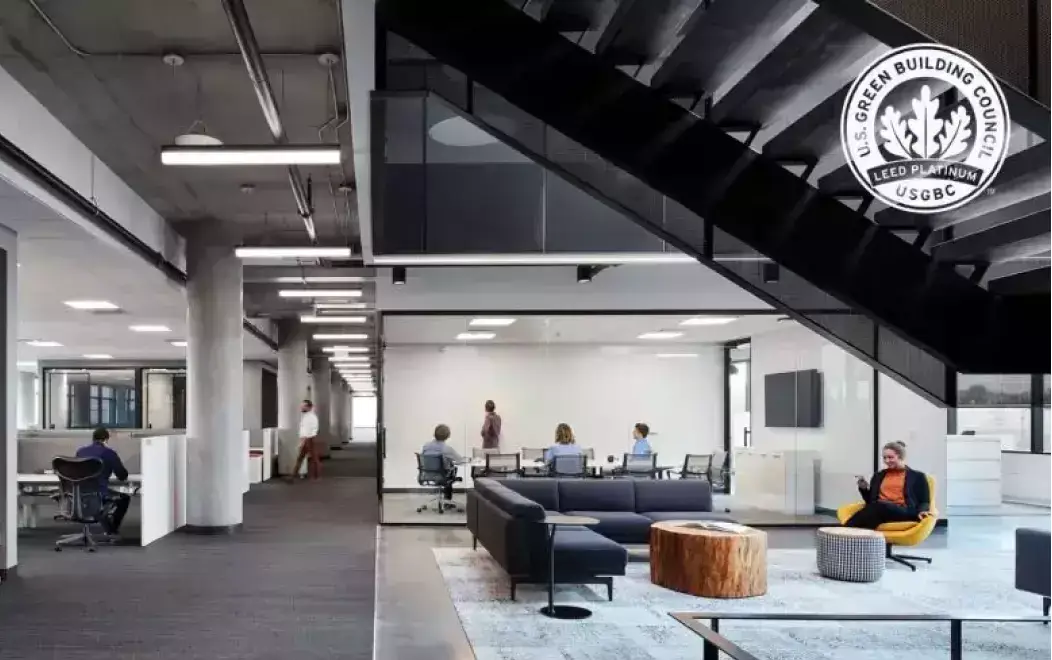 Sustainability & Resiliency
Thought Leadership
Sustainable Design
To address climate change, it is critical that we design and construct buildings today that are in alignment with strategies for decarbonization. Buildings are significant contributors to global greenhouse gas emissions and therefore meaningful change is needed to address the contributions to climate change stemming from the built environment.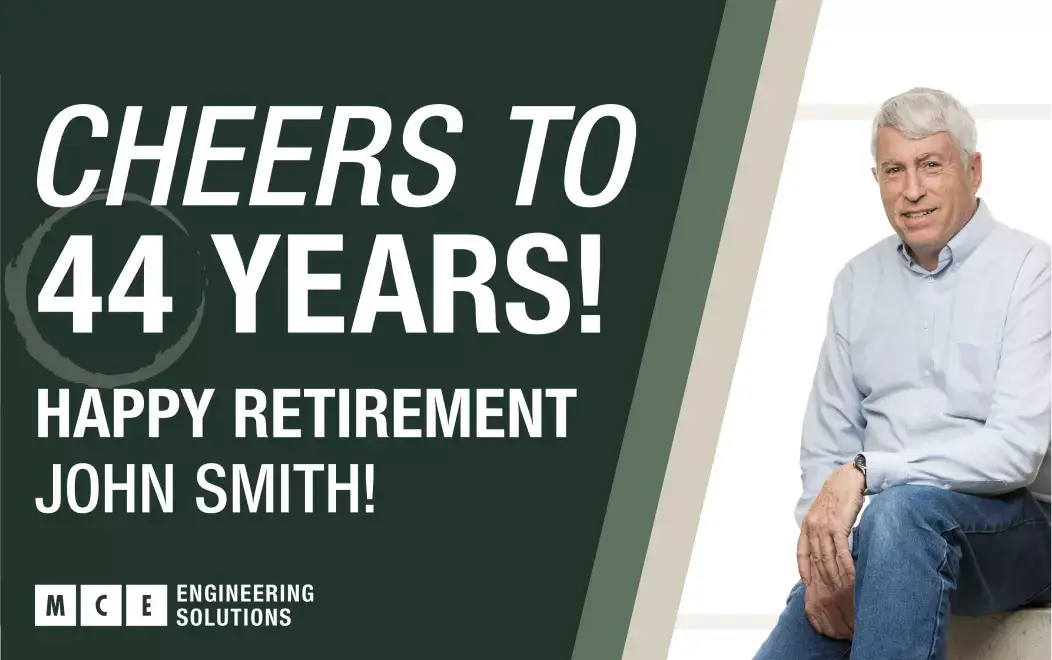 John Smith Announces Retirement
Congratulations to John Smith on an incredible career with Michaud Cooley Erickson (MCE). John will be retiring from MCE on December 9, 2022, to begin his new career enjoying time with his family, friends, and his favorite hobbies. We are sad to be losing a talented engineer and coworker, but we are grateful he can spend precious time with his family and continue to pursue his passions.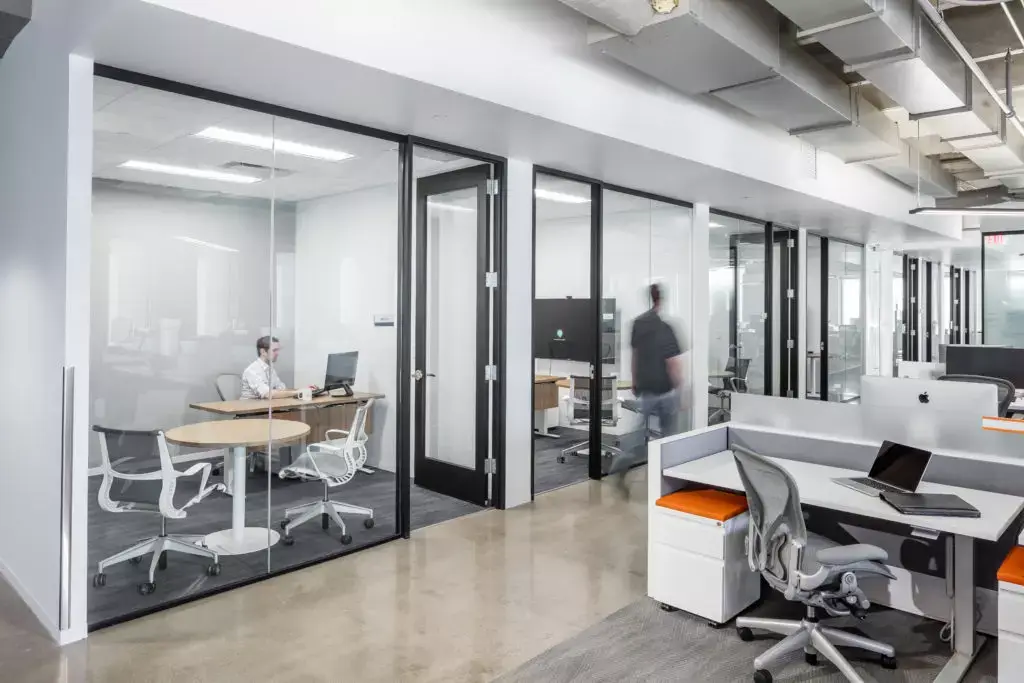 Market Insight: Corporate & Workplace
Companies employee office experience is reliant on systems working correctly and efficiently. Overall comfort and productivity within a space is often dependent on expert design. Systems blending innocuously into an environment while reliably delivering is a sign of successful engineering. Our team has met these standards of the corporate and workplace markets, time and time again. We asked Workplace Project Manager Lisa Chaput and Corporate Project Manager Mark Fauske to detail these markets engineering complexities.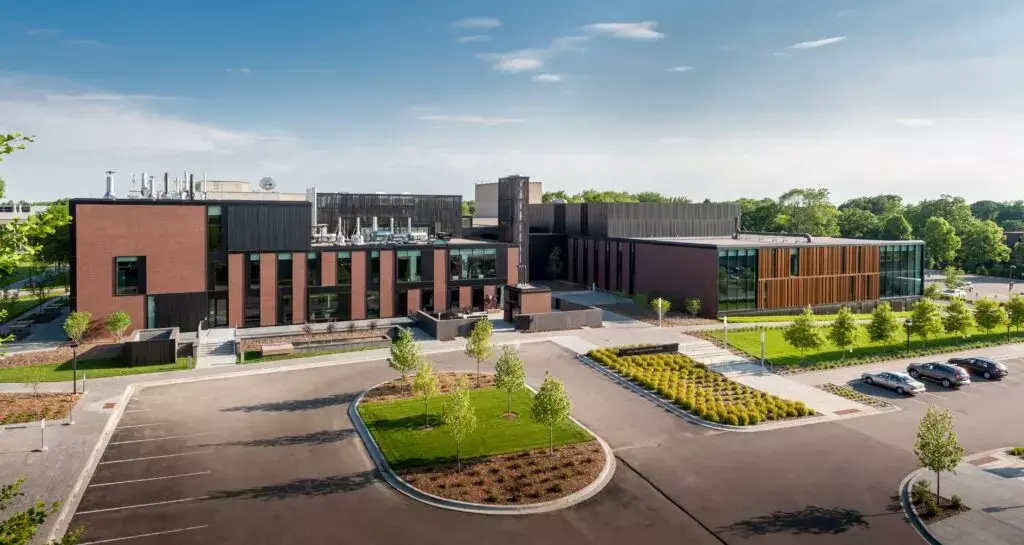 Market Insight: Higher Education
From major universities to elementary schools, we have provided innovative design services to educational facilities for over 60 years. Optimally designed, these structures enhance the student experience, ease facility day-to-day functions, and engage the visiting public. Our teams have enhanced these learning environments through remodels and new ground.