Client
City of Minneapolis
Market Type
Corporate
Square Footage
1,600,000 SF
Location
Minneapolis, Minnesota
Completion Date
2013
Global Impact Stat
98% Energy Star Score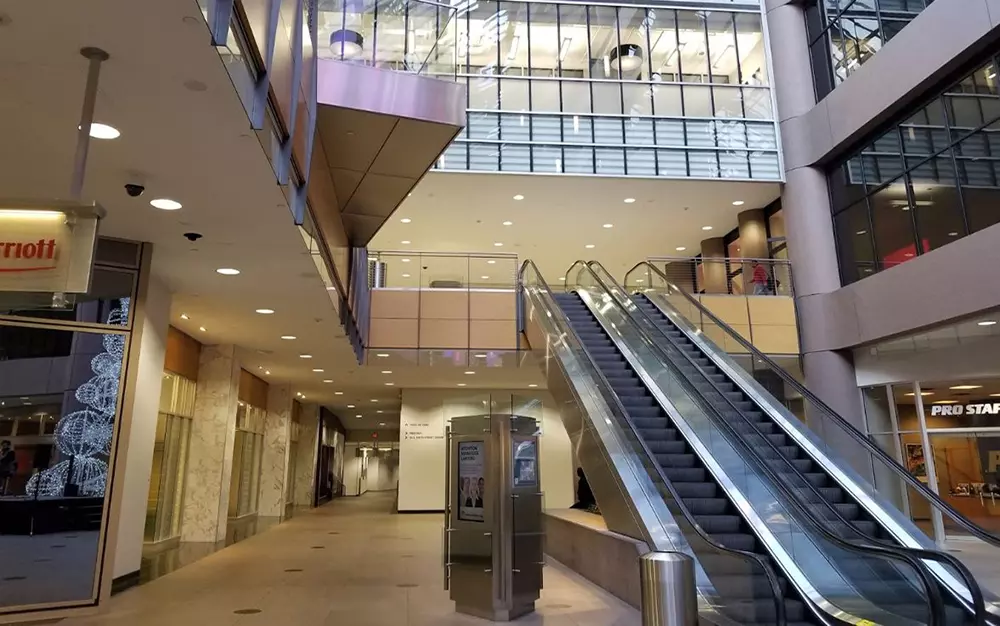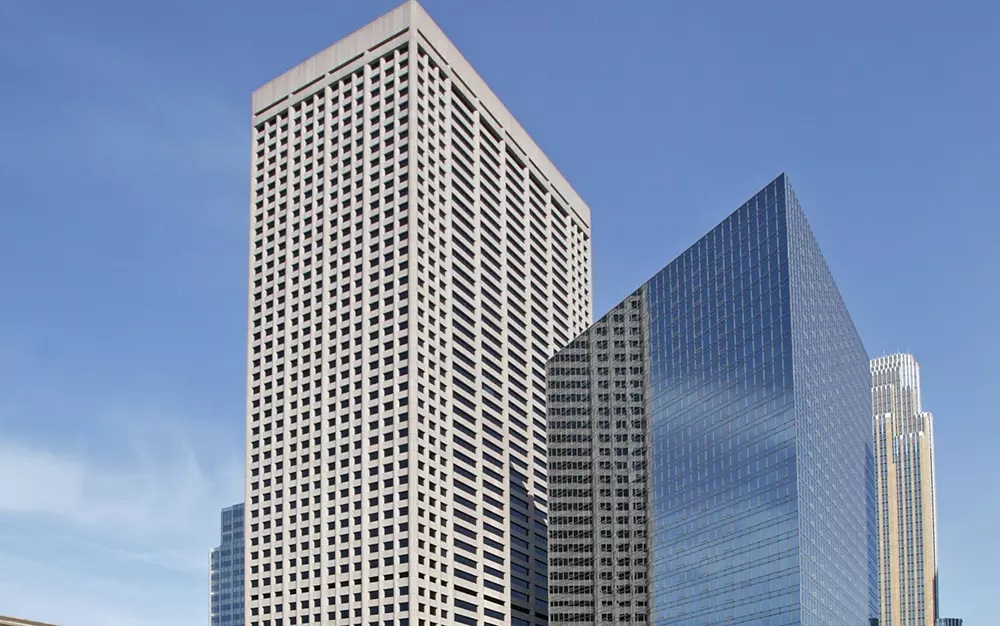 Since February 2013, the City of Minneapolis has required all buildings 50,000 square feet and larger to report their annual energy and water benchmarking results through the Energy Star Portfolio Manager Program. This data is tracked and used by the city to understand how buildings are currently performing and to better understand a buildings progress year over year. Energy Star is a voluntary US Environmental Protection Agency program that allows buildings to assess how their properties are performing against other like buildings nationwide through a 1-100 scoring system.
Location
Minneapolis, Minnesota
Electrical Engineering
Fire Protection
Lightning design
Mechanical Engineering
Technology Systems
33 South Sixth, also known as, City Center, is a 50 story 1.2 million square foot office building located in Minneapolis, Minnesota. We have been involved in the Energy Star tracking and certification for many years. We have also provided mechanical and electrical engineering services to maintain the sustainability requirements. Our team helped 33 South Sixth achieve LEED Gold certification by showcasing an automatic lighting control system, occupancy sensors in the emergency exit stairwell, VFDs to control all HVAC equipment and additional dampers on main air handlers to improve HVAC control and supply. The operations team also replaced two outdated chillers, two outdated cooling towers and inefficient light bulbs with LED lighting. Knowledgeable staff who prioritize sustainability have been critical in advancing these efforts. Additional improvements will occur as part of Shorenstein's public commitment to reducing energy use 20% by 2020.
33 South Sixth Street earned an award for highest ENERGY STAR score in Minneapolis among commercial business buildings over 100,000 square feet, with a score of 98 out of 100 possible points. 33 South Sixth Street's score of 98 indicates that the building performs better than 98% of all similar facilities nationwide!
Explore other projects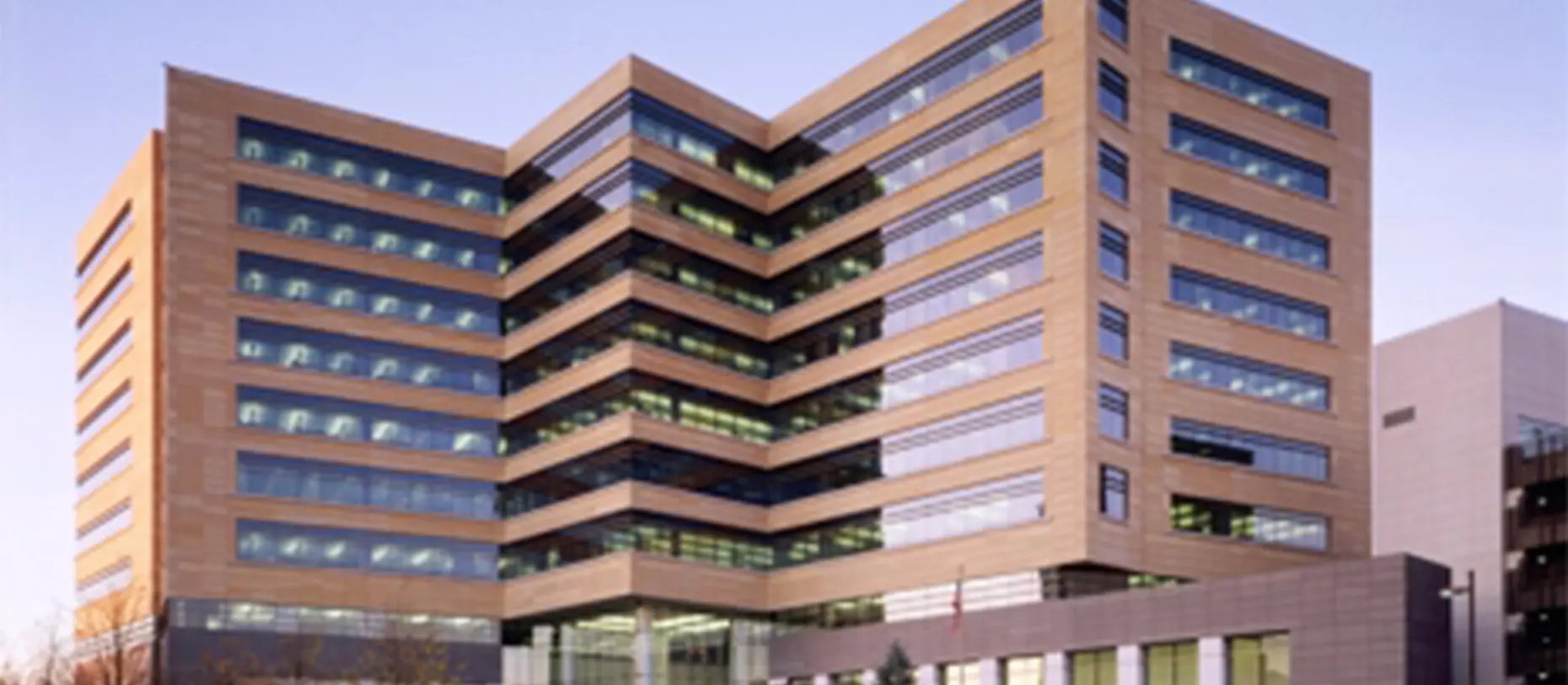 Allianz | Corporate Headquarters
Engineered for future flexibility.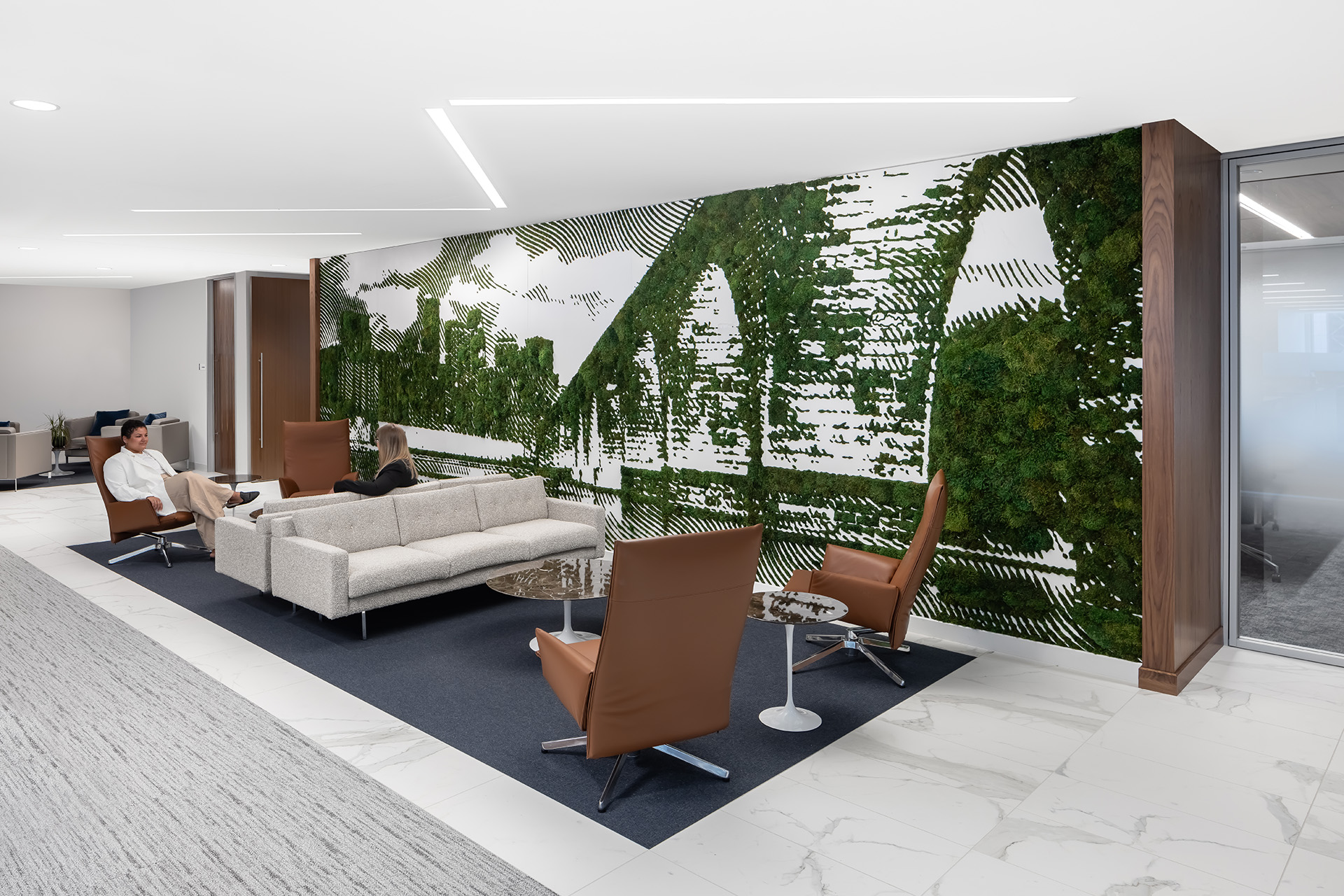 Ameriprise Financial | CSC 13th Floor
Flexible development with a collaborative focus.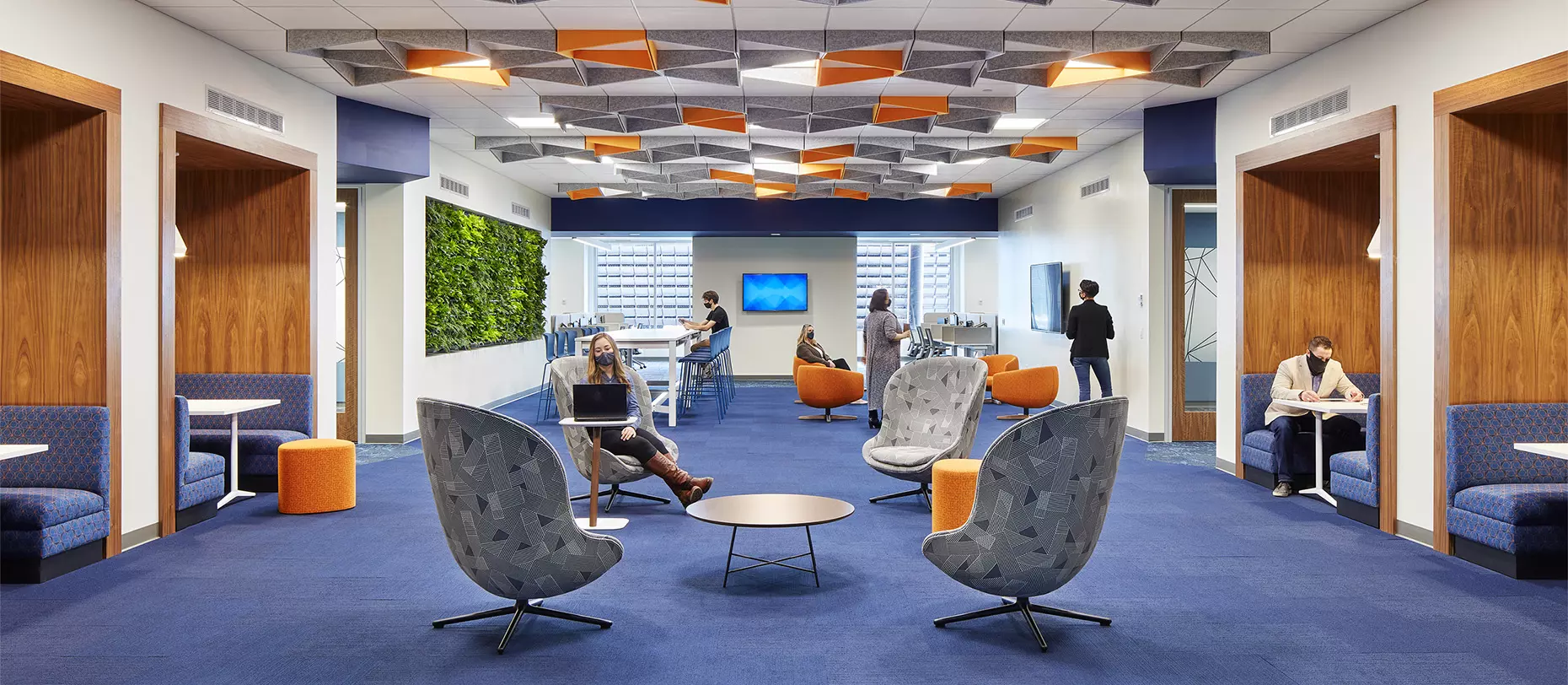 Ameriprise Financial | CSC 4th Floor
Initiative to create an agile workspace prototype.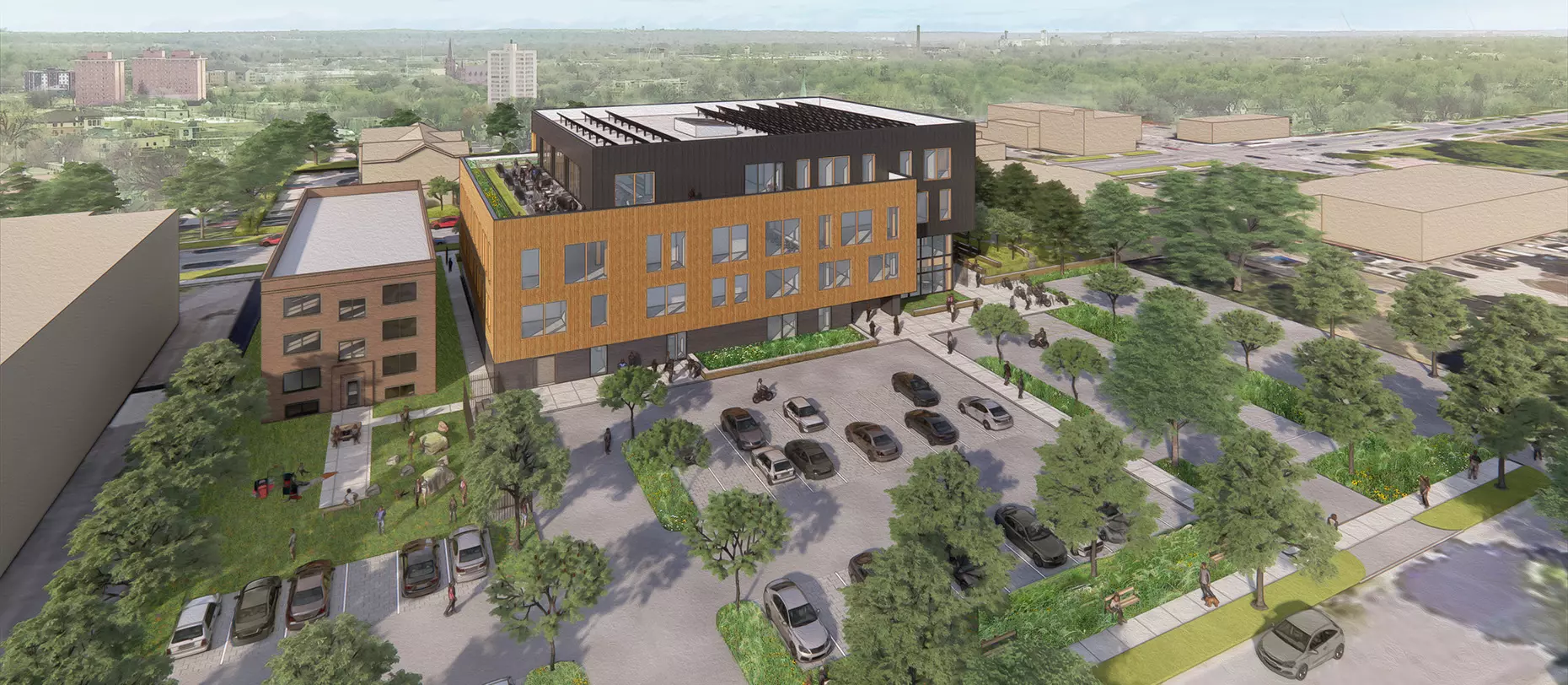 Avivo | Headquarters
A building designed to help people and the planet.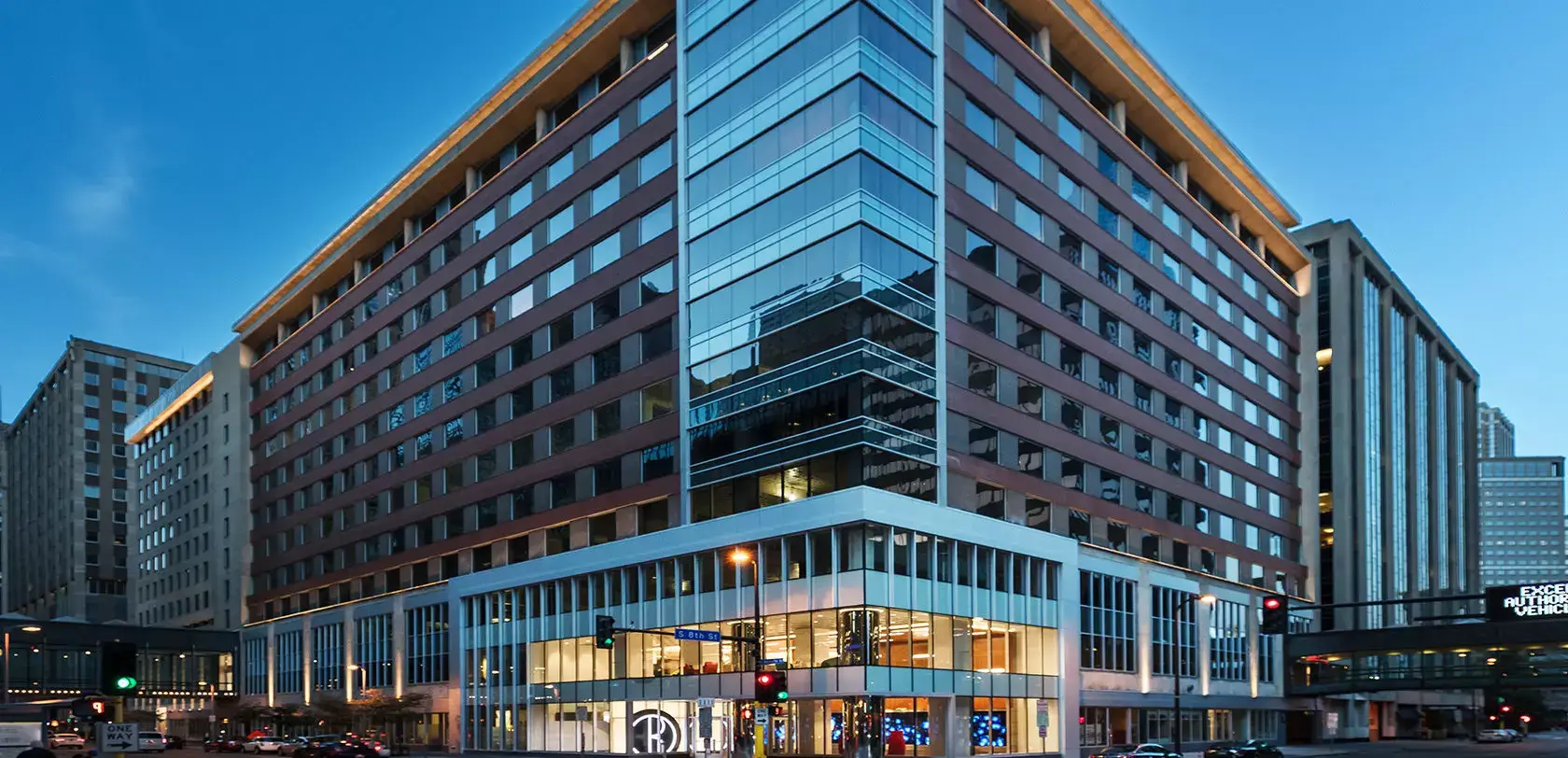 Baker Center
Utilizing lighting design to create an aesthetically beautiful space.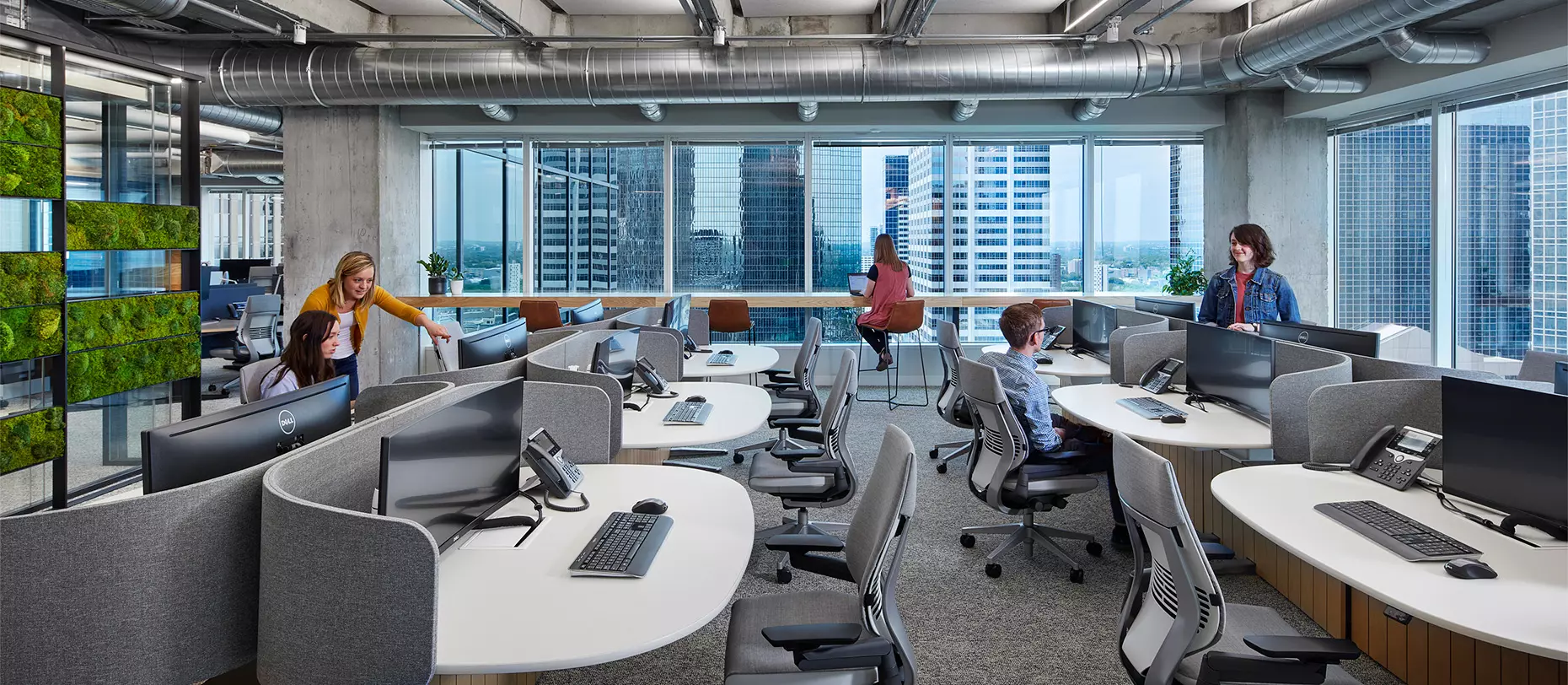 Boston Consulting Group
Cultivating an "up north" feel in the heart of Minneapolis.