The 2022 Passenger Terminal Conference in Paris, France is the world's leading aviation conference. Michaud Cooley Erickson (MCE) and the Metropolitan Airports Commission (MAC), the organization which oversees the Minneapolis/St. Paul International airport (MSP), have been selected to showcase their work. We spoke with Principal of Aviation Kerry Cooley Bruggemann to gain more insight on this exciting opportunity.
What will your presentation be covering at the Passenger Terminal Expo?
Heather Leide (Director, Airport Development) and I will be speaking at the conference on MSP Airports Operational Improvements. That story is shared with a lot of other fantastic consultants including and not limited to; Alliiance, Kimley-Horn, TKDA, Miller Dunwiddie, and Meyer Borgman Johnson.
This team has all contributed to the success of MSP Airport, particularly throughout the duration of the extensive 9-year, over $500M Operational Improvements (OI) Program. Our presentation will go into depth on the improvements planned and executed throughout this program, including the ongoing transformation of the arrivals and departures halls.
The Operational Improvements program is working towards a full remodel of the arrivals and departures levels of Terminal 1, along with a 18,000 SF building expansion. The program's main focuses are to update the infrastructure, circulation, aesthetics and technology at the heart of Terminal 1. The program is split into twenty separate phases, in order to simultaneously accommodate 24/7 operation of MSP International.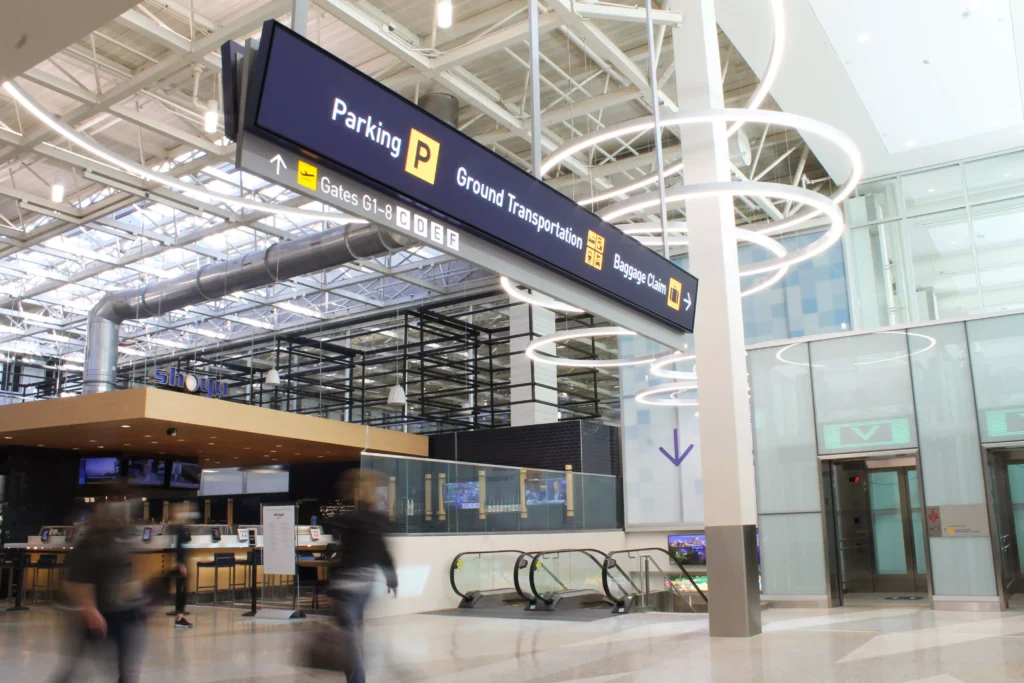 In addition to the architectural and structural modifications, updating the appearance and experience of the spaces, numerous infrastructure upgrades were made. The program has replaced 22 air handling units to date and will replace an additional three units by the end of the program. These mechanical systems, original to the terminal and approximately 60 years old, have been redesigned by MCE while working around other existing infrastructure in order to keep systems operational.
The program has built twelve new electrical rooms with another two coming in future phases. MCE coordinated with the other consultants to design a more robust and redundant power distribution, constructing medium voltage duct banks under the valet slab. Five medium voltage splice rooms have been constructed to facilitate above grade distribution to the main electrical rooms. MCE has been a key partner working with the MAC IT group on designing and optimizing Telecommunication Rooms, utilizing the latest technology for redundancy and up-time, and updating areas for improved user experience (such as the Flight Information Display System).
"We want to highlight MSP's goal to be the most accessible airport in the North America. Overall, the improvements are designed with an inclusive, equitable passenger experience in mind. "
The team continues to deploy the expertise to work through the phasing, design, and coordination of temporary conditions over the course of a 20-phase, 9-year program, in order to keep the airport operational.
Additional to system specific information, we want to highlight MSP's goal to be the most accessible airport in the North America. Overall, the improvements are designed with an inclusive, equitable passenger experience in mind with features like an adult changing table, nursing mothers room, and Service Animal Relief Areas (SARA).
Simultaneously to the Operational Improvements program, MSP also constructed a major parking facility adding 5,000 additional parking stalls adding to the complexity of construction during this period. Alongside this, although it's not a primary goal, there's a great sustainability story to be told about the program.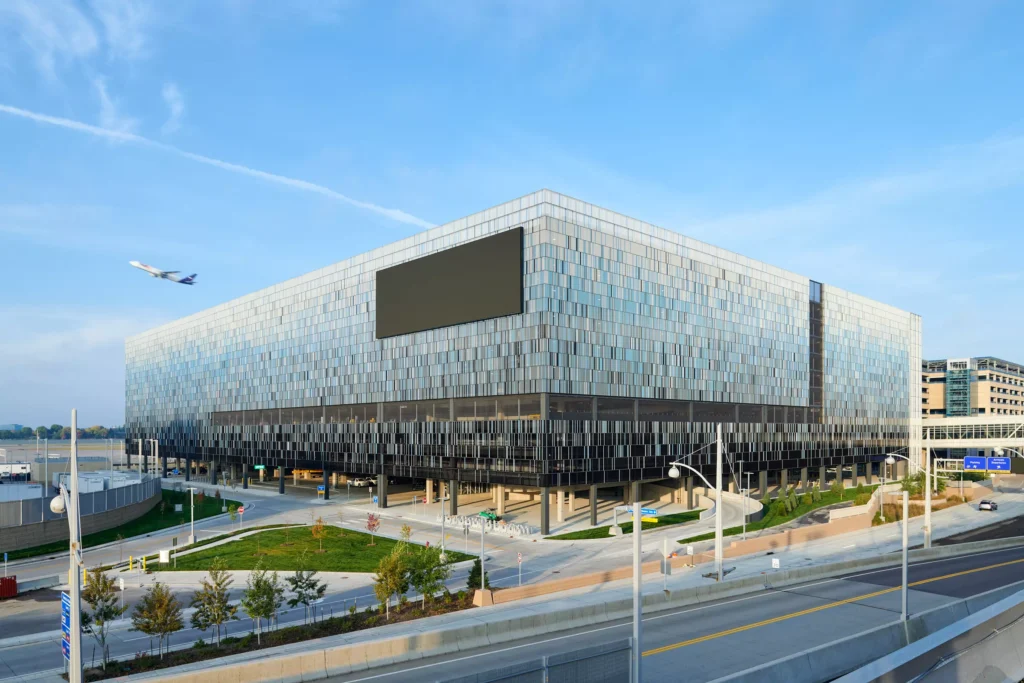 All of this together is the story we're going to tell. The phasing, design, considerations, and behind the scenes that must happen to support a program of this size. We're proud of everything we've accomplished and continue to accomplish at MSP, making an exciting opportunity to share at this year's Passenger Terminal Expo.
Are there any exciting innovations on the horizon for the aviation industry?
There are many innovative solutions coming in aviation. One of those is a general renewed focus on sustainability. Implementing sustainable design in airports across the country is very important. We have aviation projects that are implementing many sustainable solutions: geothermal, variable refrigerant flow (VRF), electrification, efficient curtainwalls, building automation system to enhance building performance to name a few. We're excited about designing and implementing a whole new scale of sustainable, resilient design.
Additionally, technology has advanced and we are able to make data informed design decisions, captured by passengers data. Data is getting driven to terminals in different ways with wait time technologies for passengers, how passengers are moving throughout spaces, and even building automation data relating to temperature and humidity. MCE has the skills to help drive that type of data, analyze, and then create an environment for the passengers that's appropriate to how they're using it. Overall, it is an exciting time in airports.
Latest articles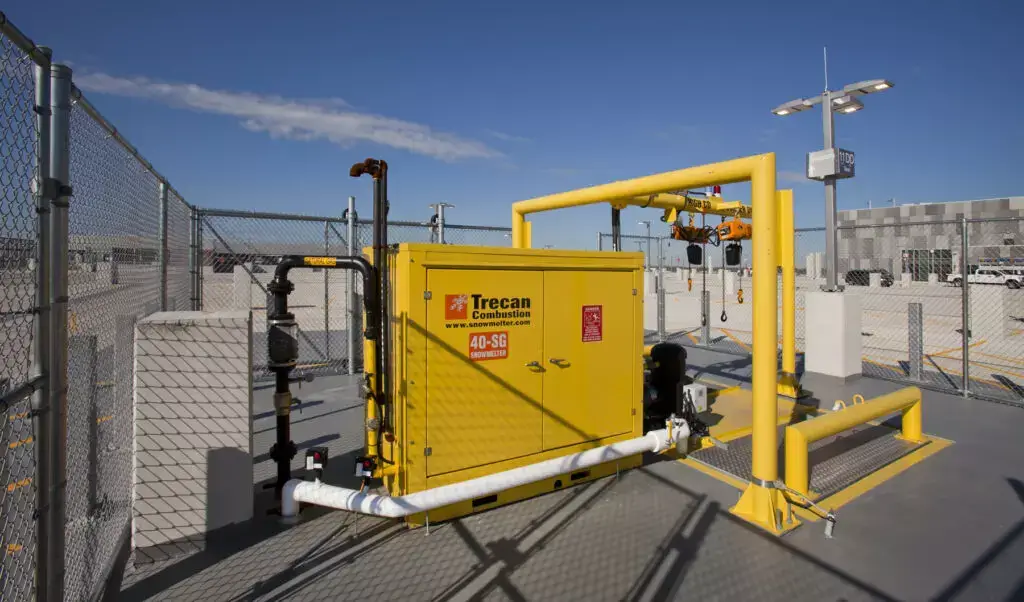 Snowmelt Technologies
Combating cold climate conditions can be a difficult challenge. Snow and ice build-up can be damaging to company operations, stakeholder bottom lines, and client safety. Mitigating unpredictable cold weather, snowmelt technologies allow for effective snow and ice removal.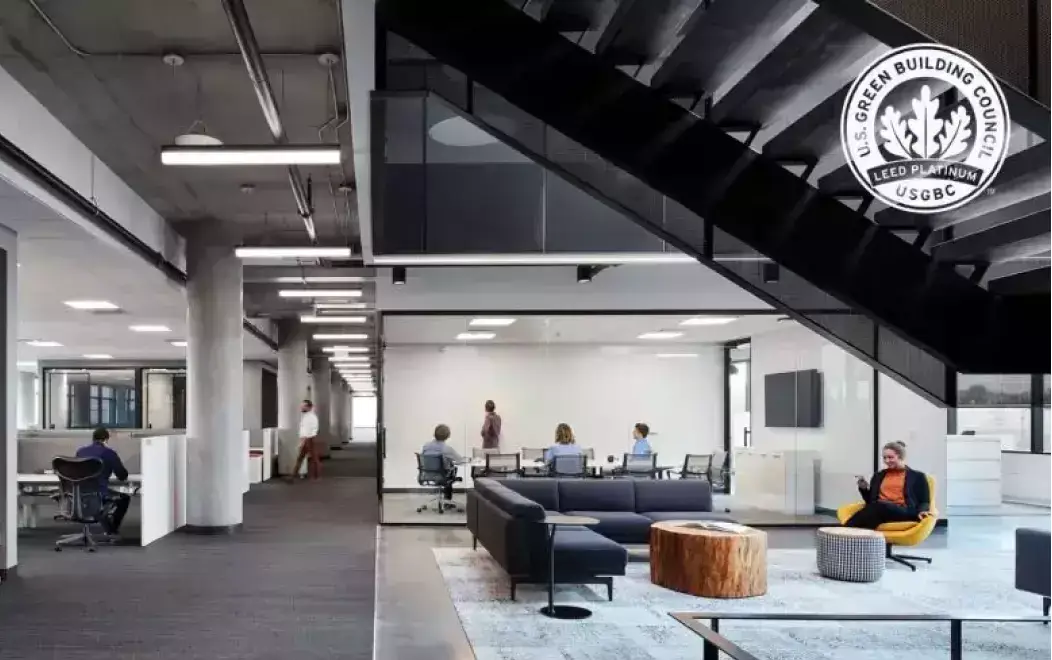 Sustainability & Resiliency
Thought Leadership
Sustainable Design
To address climate change, it is critical that we design and construct buildings today that are in alignment with strategies for decarbonization. Buildings are significant contributors to global greenhouse gas emissions and therefore meaningful change is needed to address the contributions to climate change stemming from the built environment.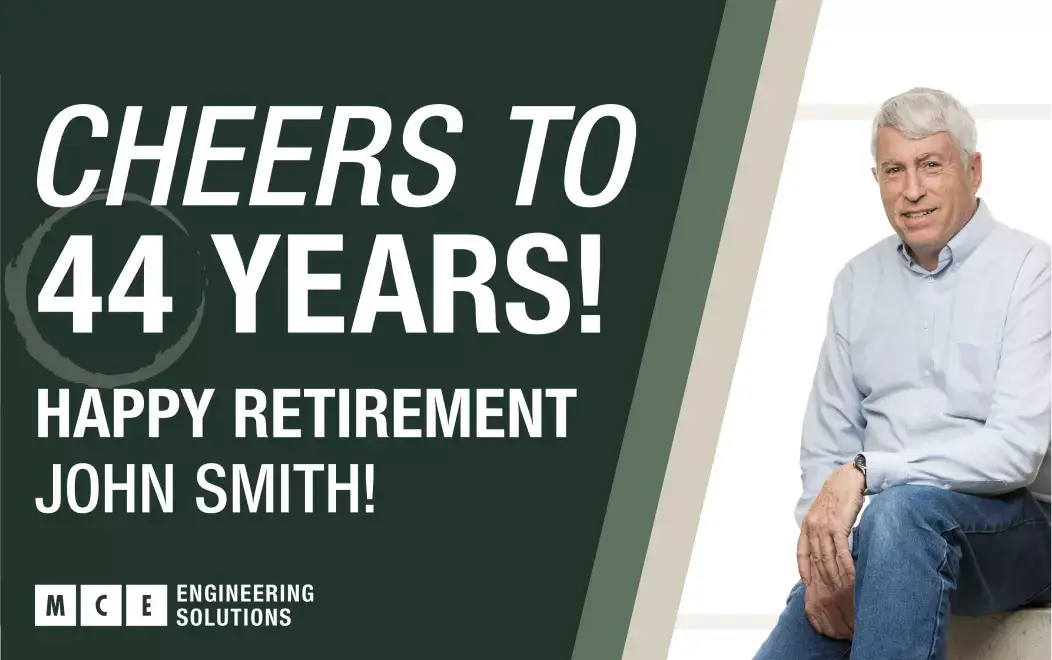 John Smith Announces Retirement
Congratulations to John Smith on an incredible career with Michaud Cooley Erickson (MCE). John will be retiring from MCE on December 9, 2022, to begin his new career enjoying time with his family, friends, and his favorite hobbies. We are sad to be losing a talented engineer and coworker, but we are grateful he can spend precious time with his family and continue to pursue his passions.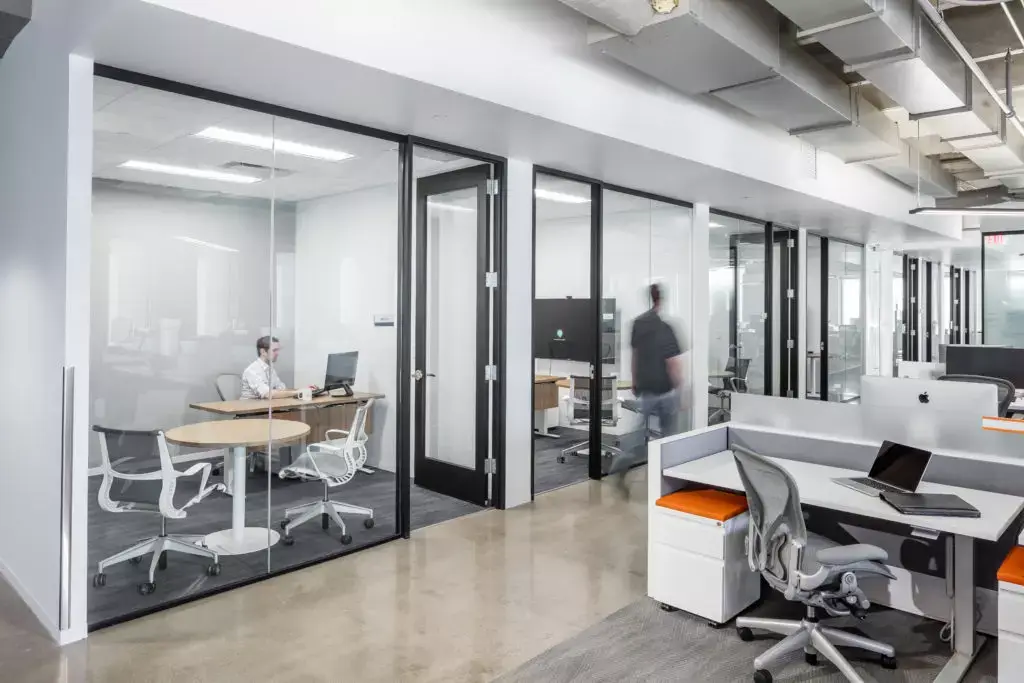 Market Insight: Corporate & Workplace
Companies employee office experience is reliant on systems working correctly and efficiently. Overall comfort and productivity within a space is often dependent on expert design. Systems blending innocuously into an environment while reliably delivering is a sign of successful engineering. Our team has met these standards of the corporate and workplace markets, time and time again. We asked Workplace Project Manager Lisa Chaput and Corporate Project Manager Mark Fauske to detail these markets engineering complexities.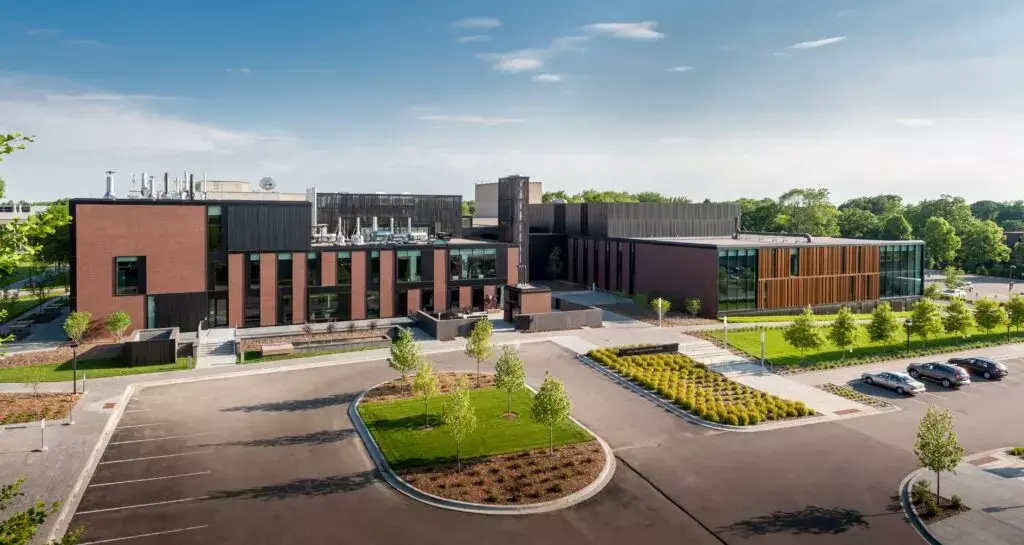 Market Insight: Higher Education
From major universities to elementary schools, we have provided innovative design services to educational facilities for over 60 years. Optimally designed, these structures enhance the student experience, ease facility day-to-day functions, and engage the visiting public. Our teams have enhanced these learning environments through remodels and new ground.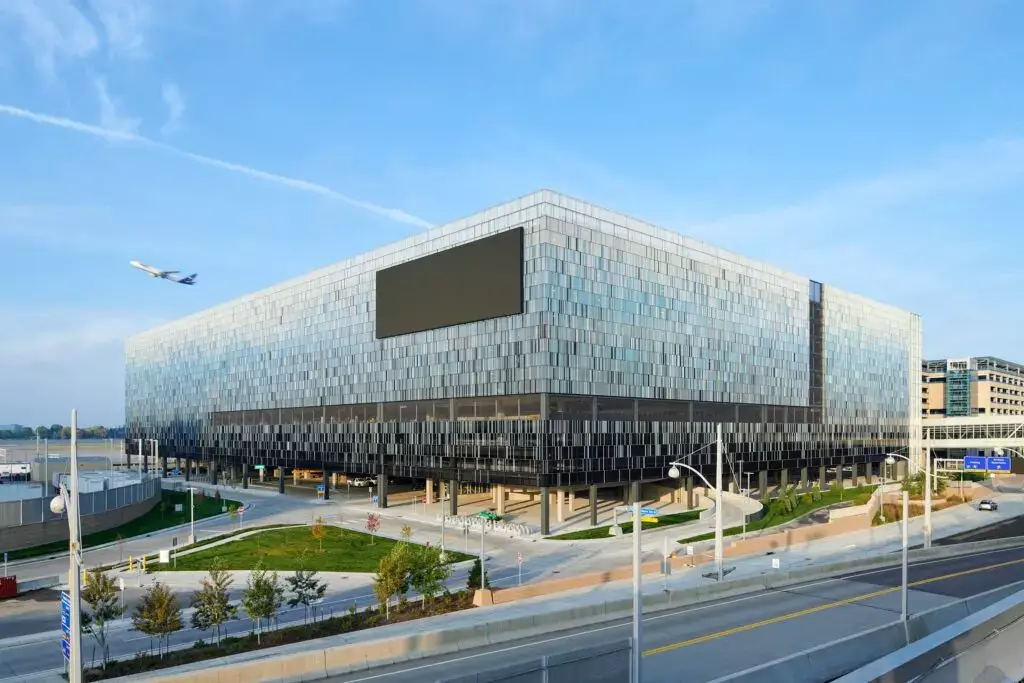 Market Insight: Aviation
With a prolific engineering design career in aviation environments, we are proud to harbor some of the markets most talented industry leading designers. With a proven reputation of delivering incredible passenger experiences, Kerry Cooley Bruggemann undoubtedly falls into this category.