Client
Valspar
Market Type
Science & Technology
Square Footage
180,000 SF
Location
Minneapolis, Minnesota
Completion Date
2009
Global Impact Stat
Originally constructed in 1912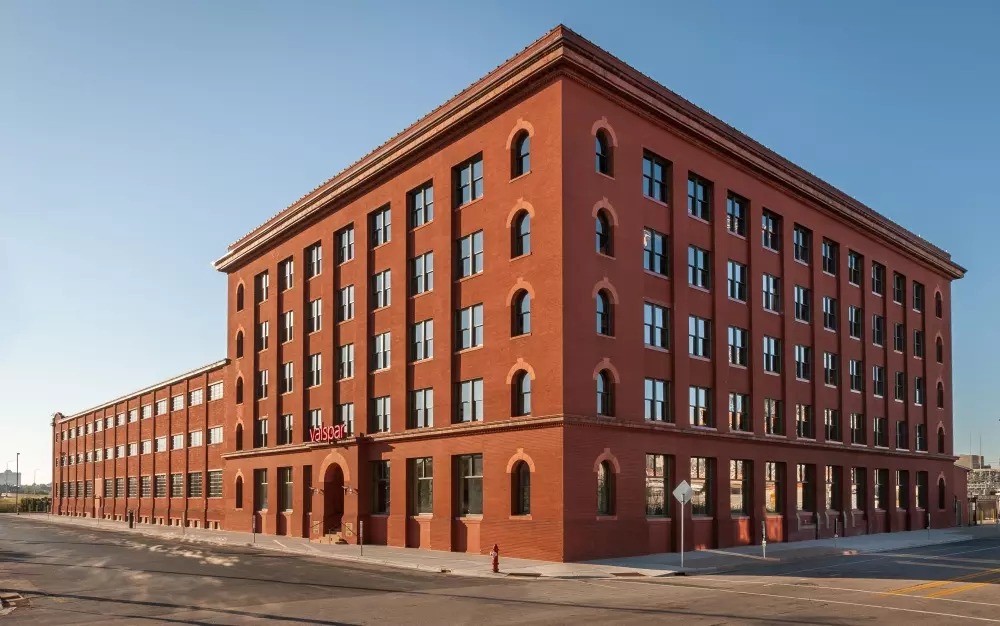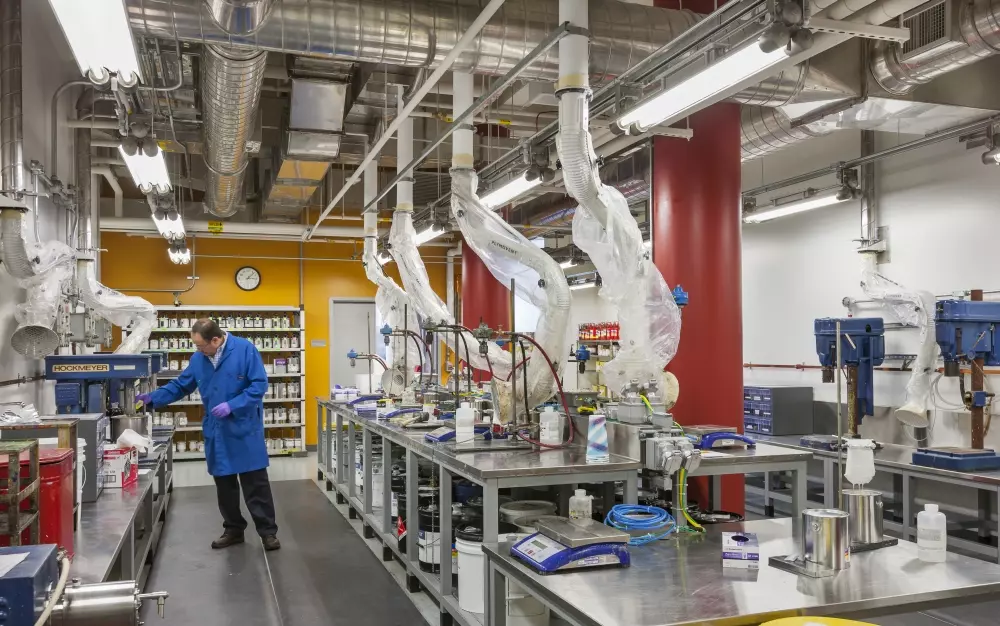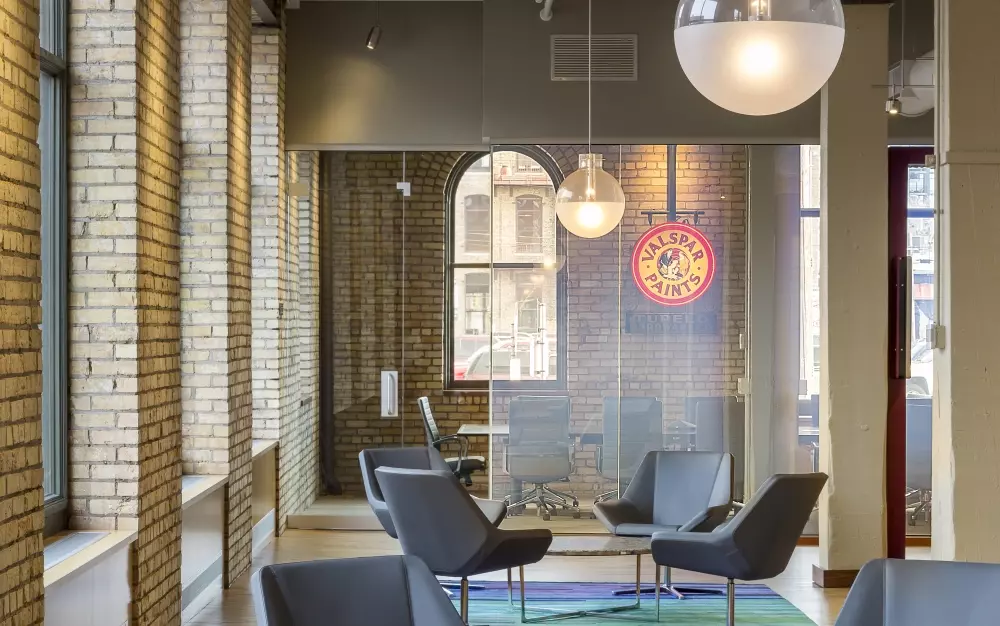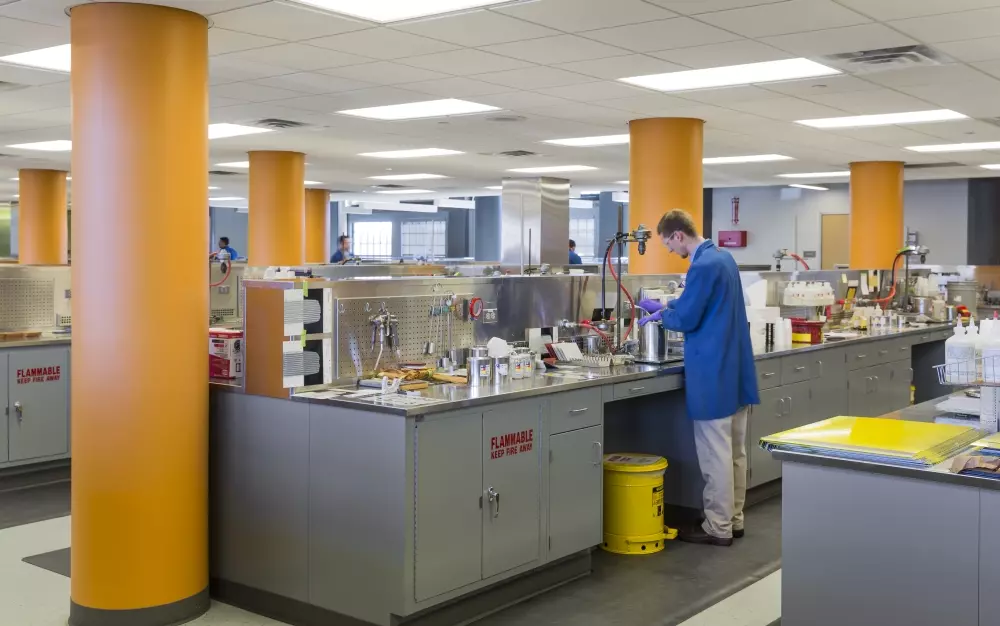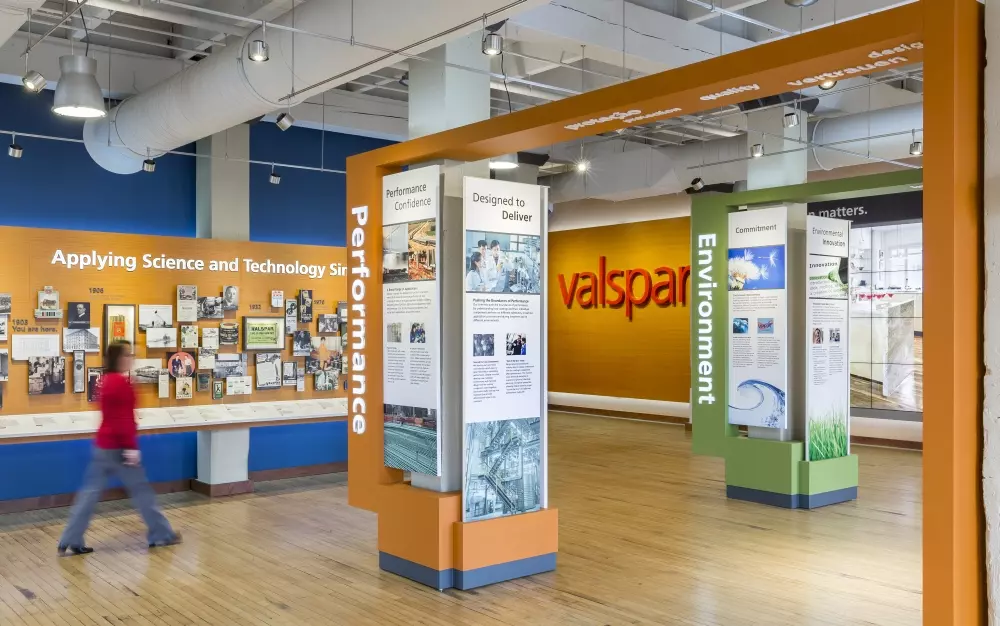 Valspar is a wholly-owned subsidiary of The Sherwin-Williams Company, specializing in the development and manufacturing of paints and coatings.
Valspar, Inc. has consolidated its North American Research and Test Lab capabilities into one campus to be named the Valspar Applied Science and Technology (VAST) Center. This campus is 170,640 square feet, comprised of four buildings.
Location
Minneapolis, Minnesota
Electrical Engineering
Energy Modeling
Lighting Design
Mechanical Engineering
Buildings 1 through 3 are now utilized by Valspar for laboratories and office support space. Our team provided full MEP design services for the Lab Facility which includes dust collection systems/ovens/chemicals/Class 1 Division 1 areas/fume hoods and spray booths. The MEP infrastructure/services were completely re-engineered to provide flexibility to allow future modifications to lab spaces as required.
Valspar is building out research and test laboratories in the 3-story portion and office support and storage functions in the 5-story portion in a proposed multi-phase build-out. The first is a 5-story building that was constructed in 1903 with a wood timber structural frame, wood decking and load-bearing masonry exterior walls. This building incorporates 88,266 SF. The second is a 3-story building that was constructed in 1912 and has a poured in place concrete framing system, one-way concrete slabs and a load-bearing masonry exterior. This building incorporates 82,374 GSF. The building restoration process was completed following Minnesota Historical Society structural rehabilitation requirements to preserve the historic integrity of the building.
We participated in the Xcel Energy Design Assist program which resulted in a project rebate to the Owner.
Explore other projects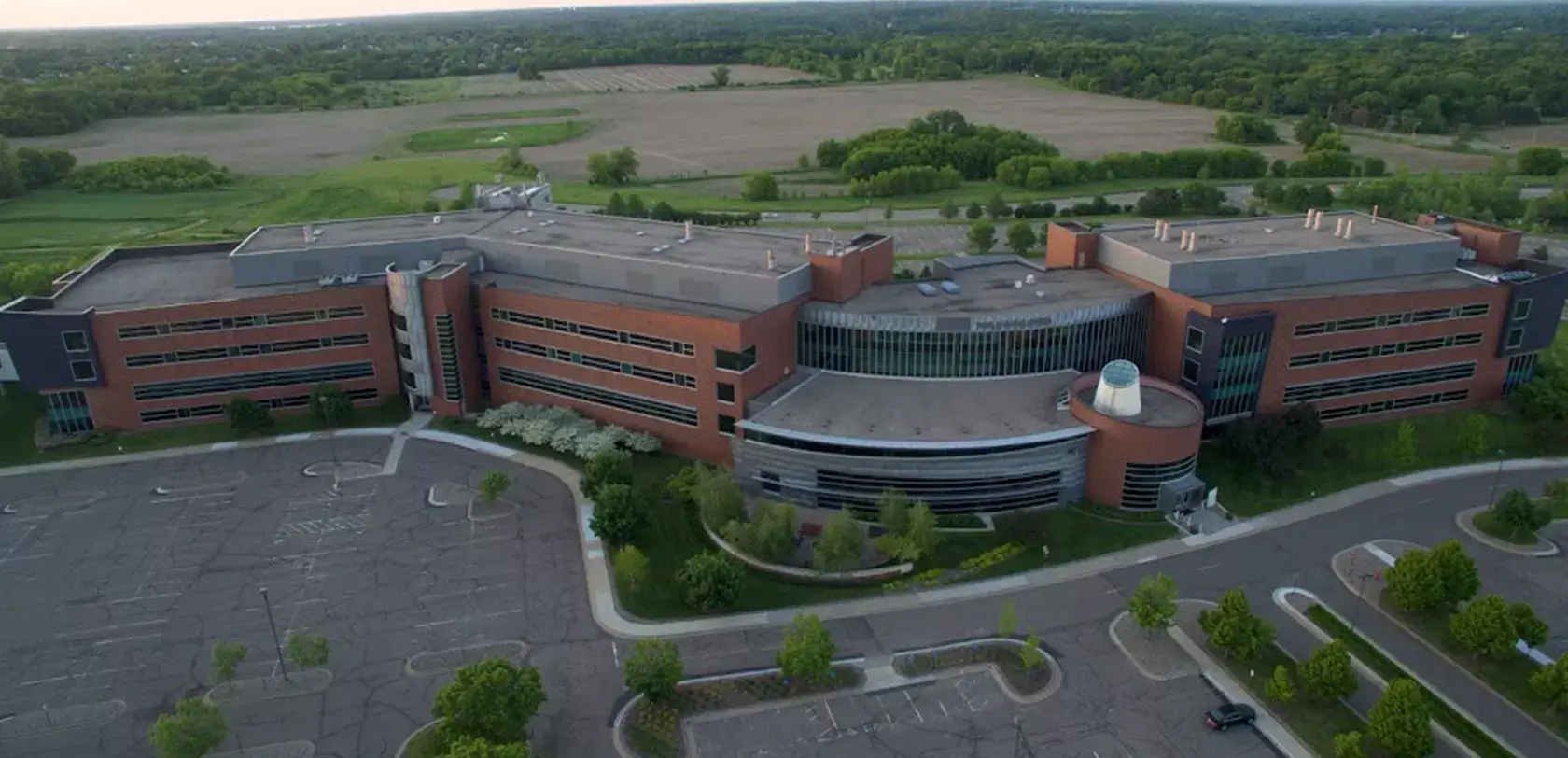 4Front | Technology & Office Campus
Unique research spaces to discover tomorrow.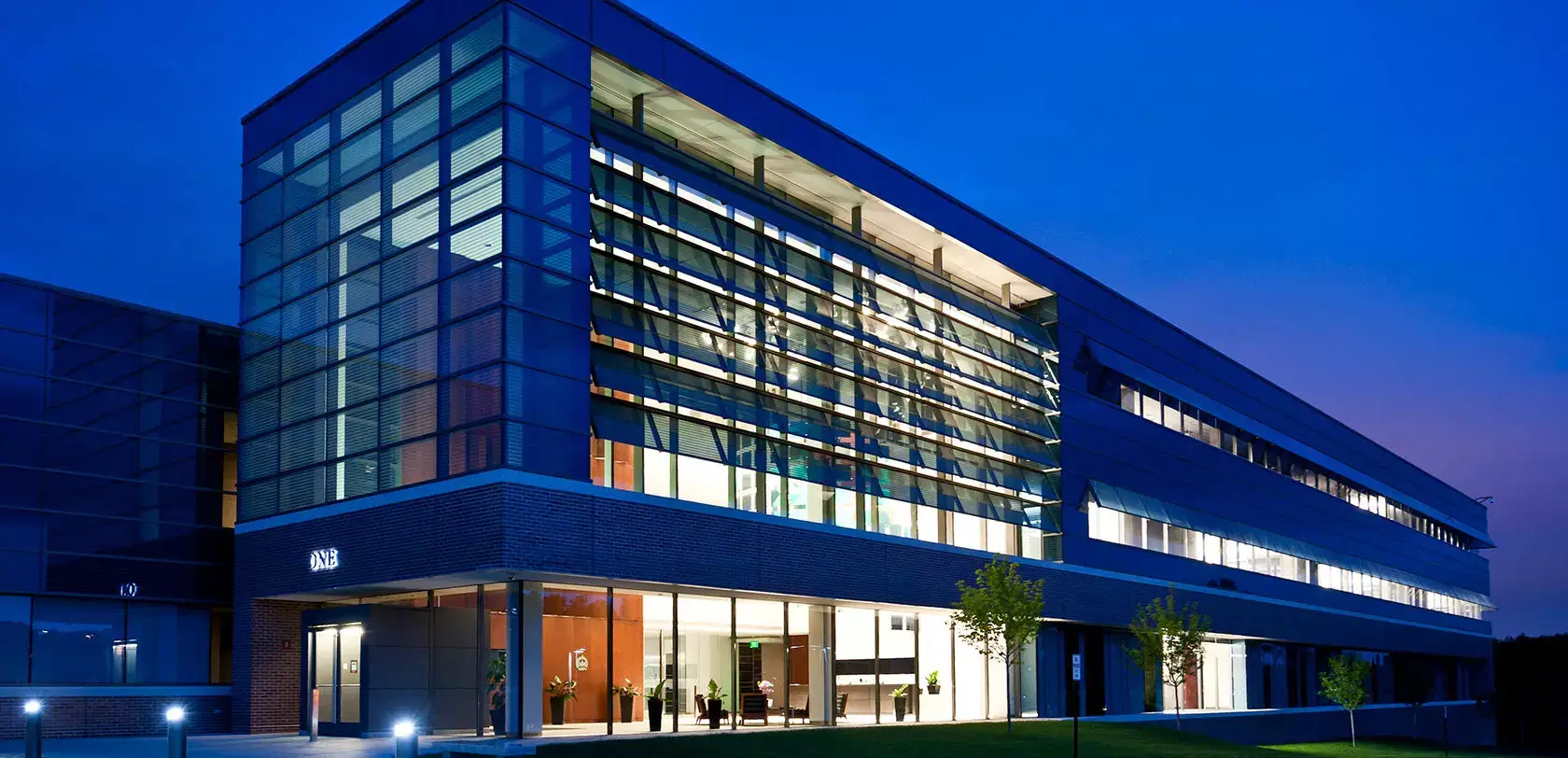 Abbott Laboratories | St. Jude Medical
Mixed-use technology research developed in nature.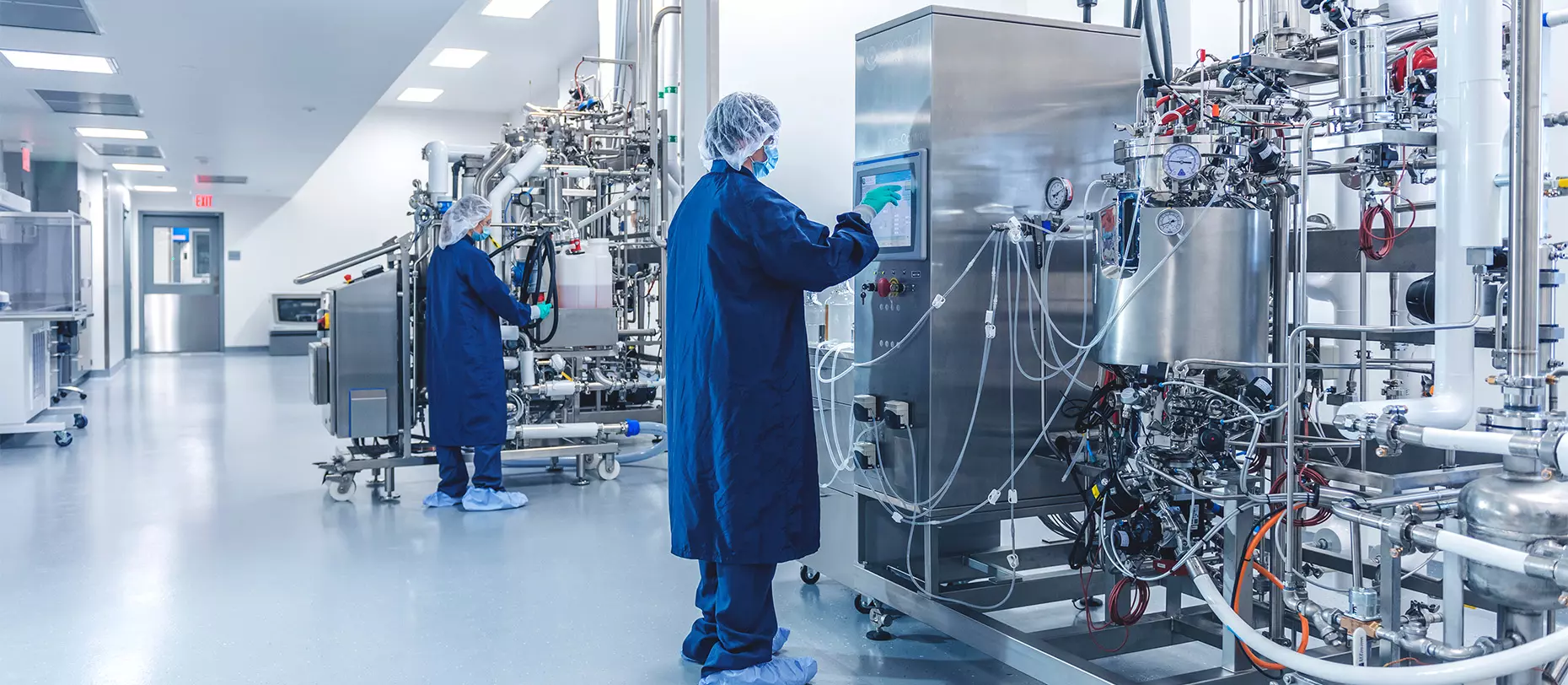 Bio-Techne | Research & Development Headquarters
Creating innovative tools for life science research.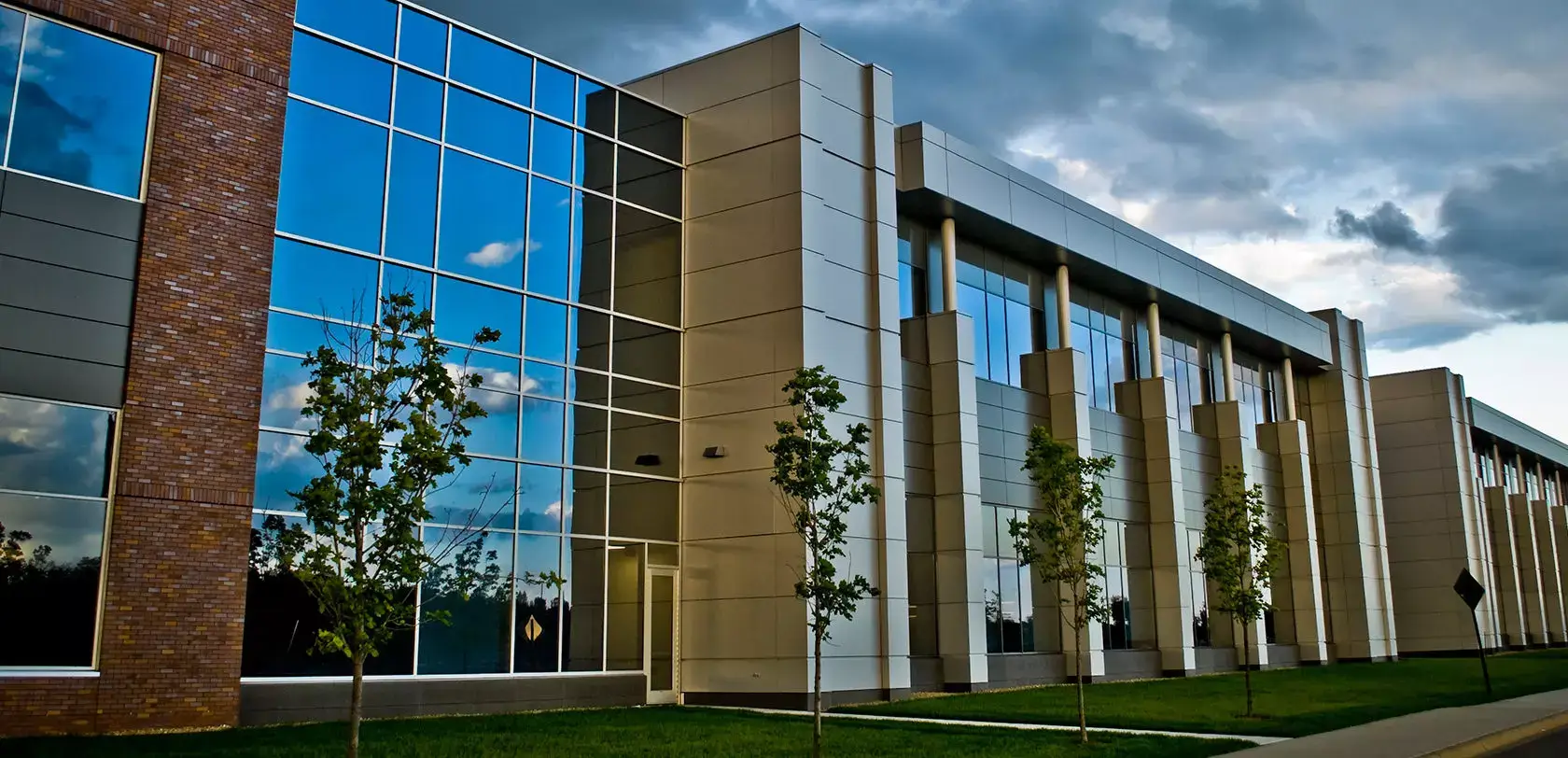 Boston Scientific | Maple Grove Campus
Maintaining strict tolerances to deliver successful services.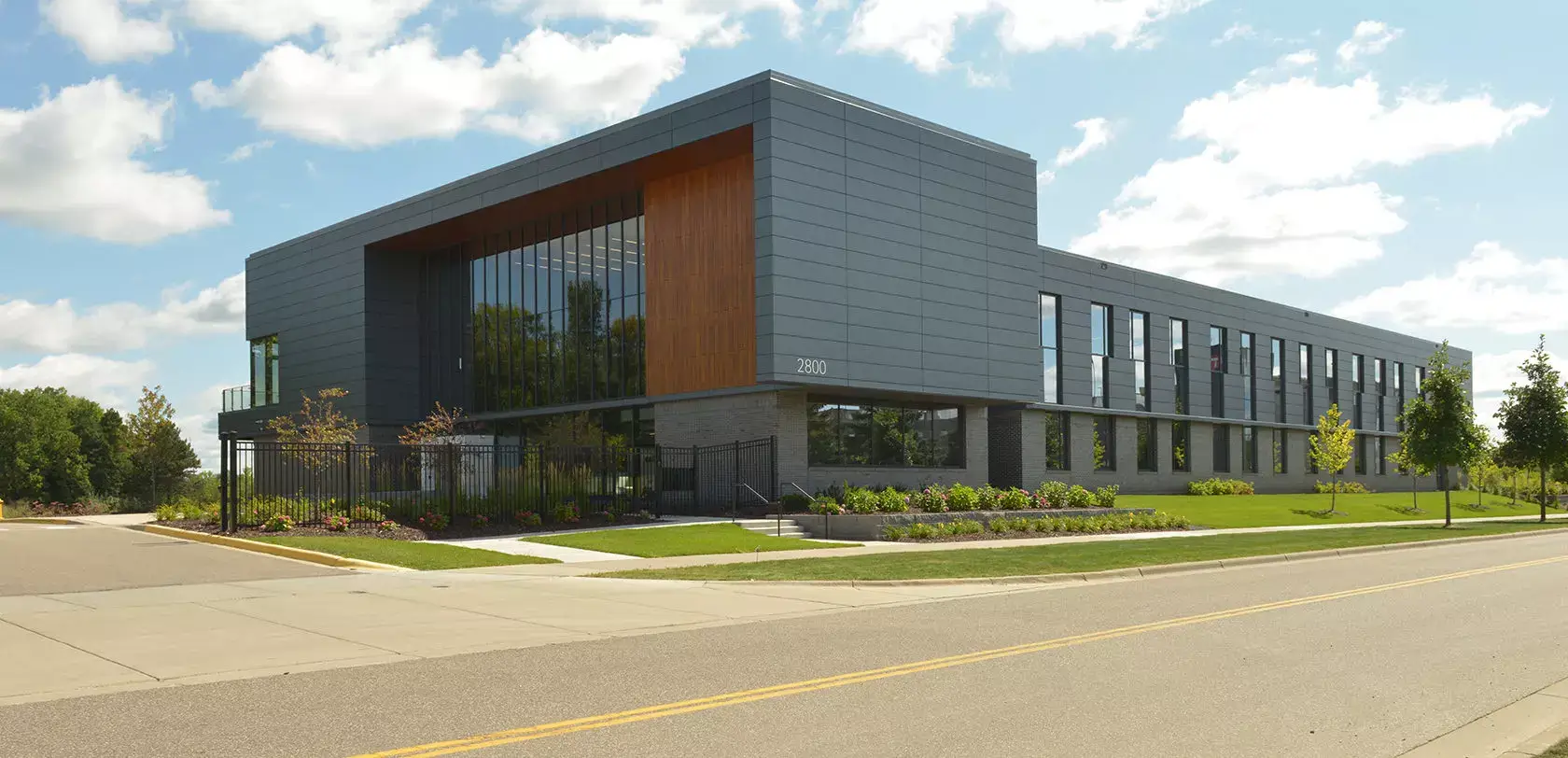 Calyxt | Headquarters
Interconnected flex-facility to deliver a healthier option.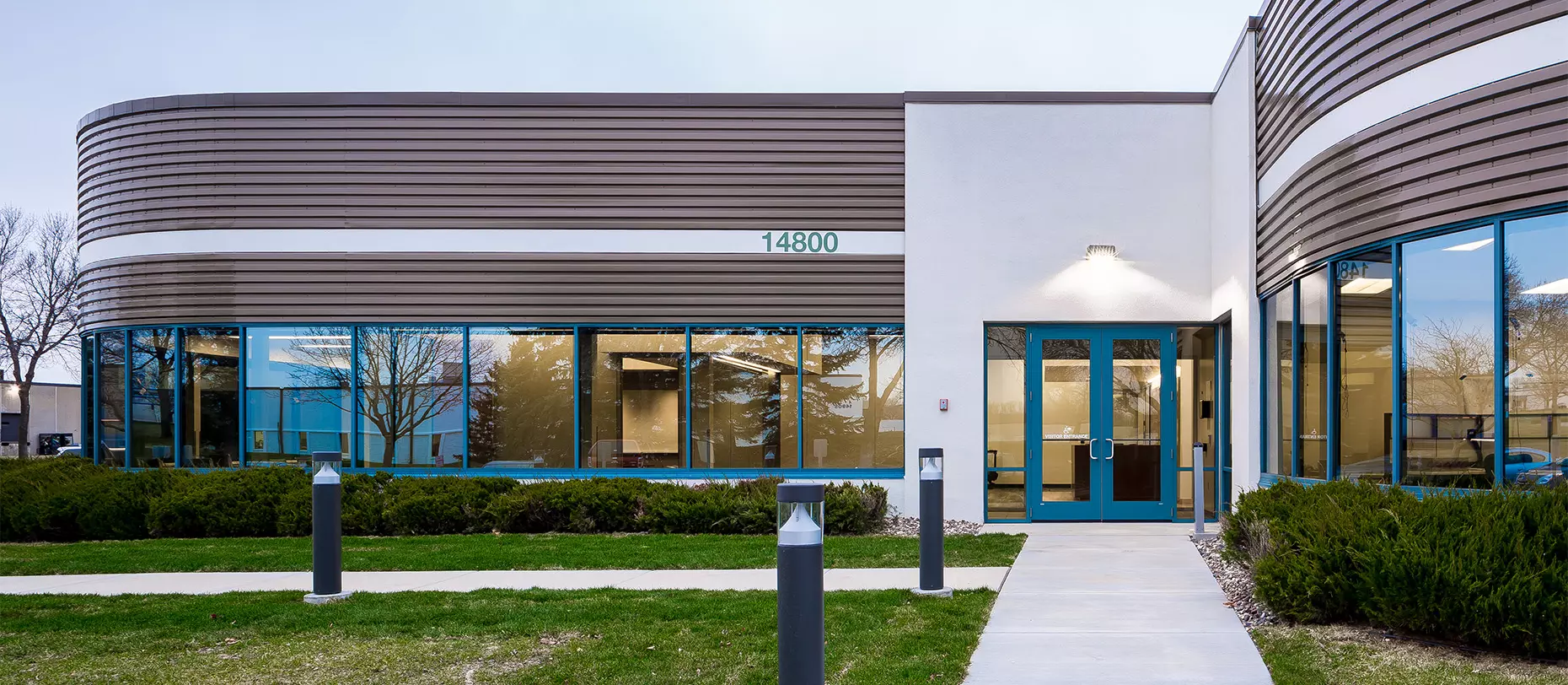 Cargill | Tech West Analytical Lab
Maximizing collaboration through engagement.