Client
University Enterprise Laboratories
Market Type
Science & Technology
Square Footage
40,800 SF
Location
St. Paul, Minnesota
Completion Date
Ongoing
Global Impact Stat
60+ Start-ups inspired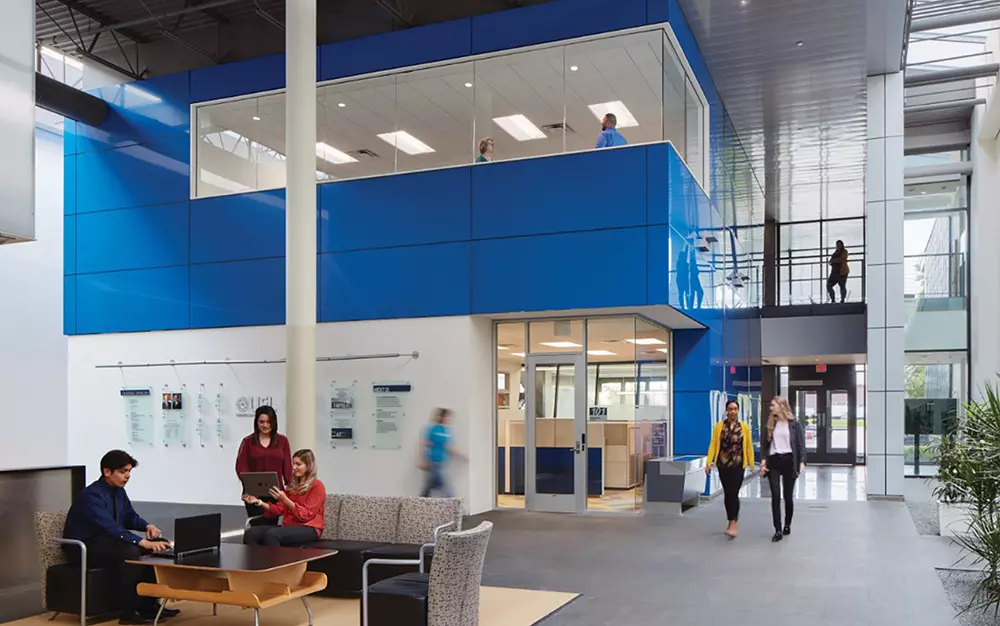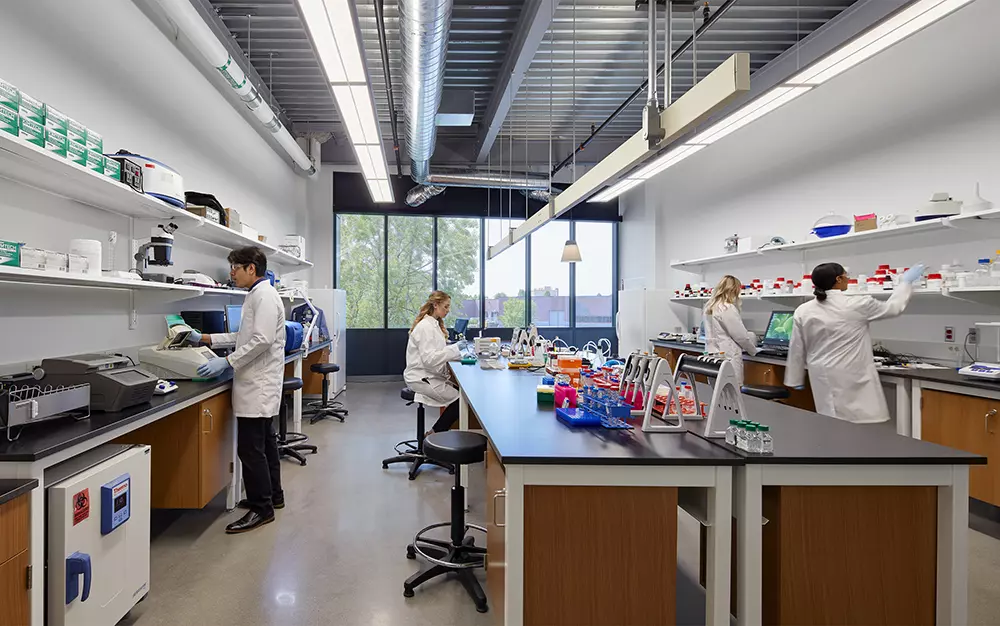 Our team provided mechanical and electrical engineering services to University Enterprise Labs (UEL) in St. Paul, Minnesota, transforming a warehouse into a collaborative research center including lab and office space for bioscience start-ups. This flexible research center provides start-ups with the necessary space and facilities needed to advance their success.
Location
St. Paul, Minnesota
Electrical Engineering
Fire Protection
Lighting Design
Mechanical Engineering
Technology Systems
The mechanical HVAC system design includes lab air handling units (that can be fixed at 100% outside air or operate with return air when the lab functions will allow), lab exhaust fans, fume hoods, sound attenuators, a chilled water system and a hydronic hot water heating system. The new expansion also includes the design of a direct digital control building automation system (BAS) that controls and monitors all mechanical systems.
The electrical system design includes power distribution, a new 750KVA 480 – 120/208 dry type transformer, a new 600 amp 480 volt, 3 phase 4 wire distribution board, new emergency power system, lighting, fire alarm system, security systems and voice/data rough-ins. Since completed, the project has been a great success with a variety of tenant types. Much of the success is due to the flexibility in mechanical and electrical systems. The collaborative design such as resource sharing is one factor that makes the facility economically viable to small and large tenants alike.
Explore other projects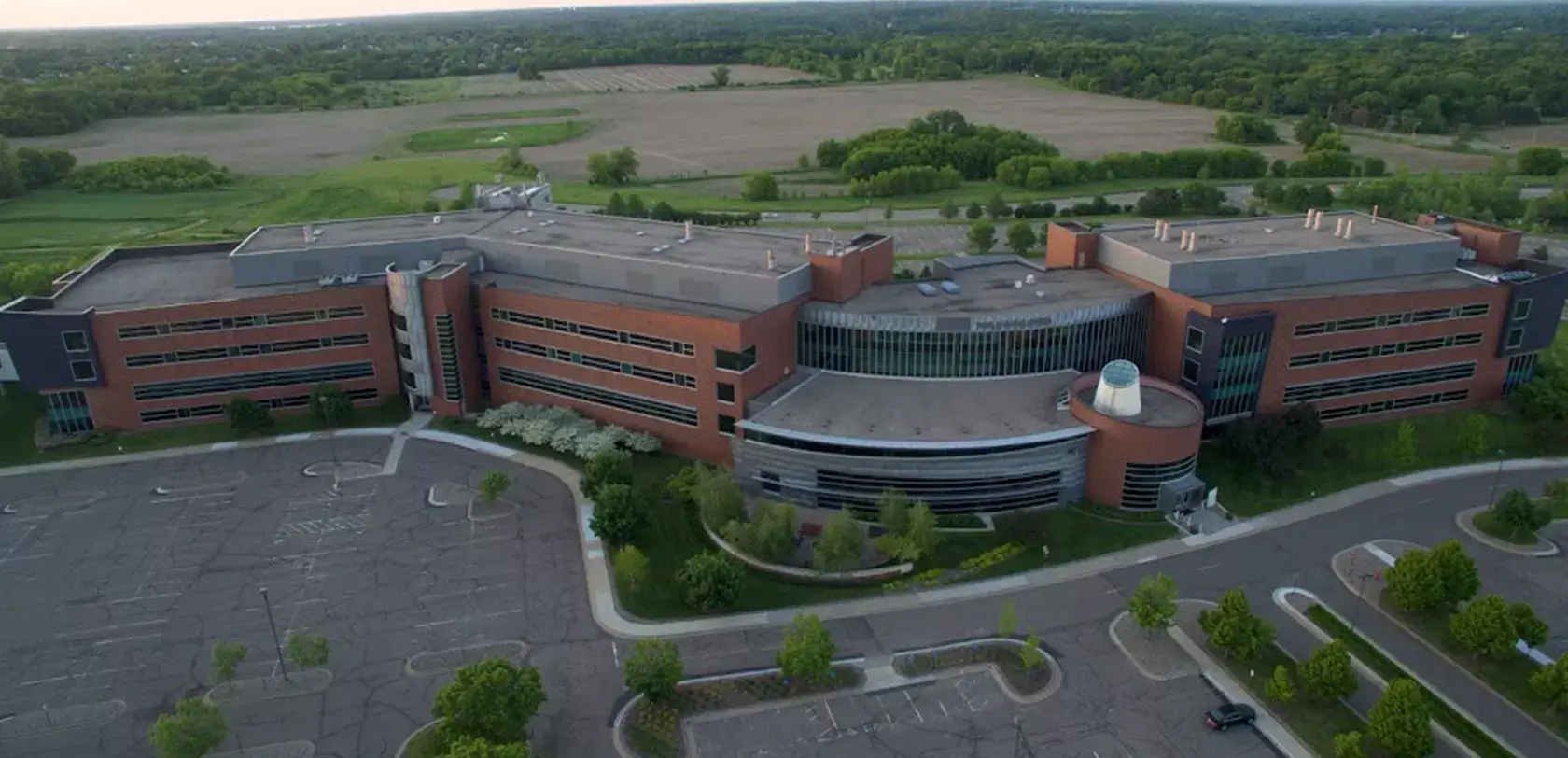 4Front | Technology & Office Campus
Unique research spaces to discover tomorrow.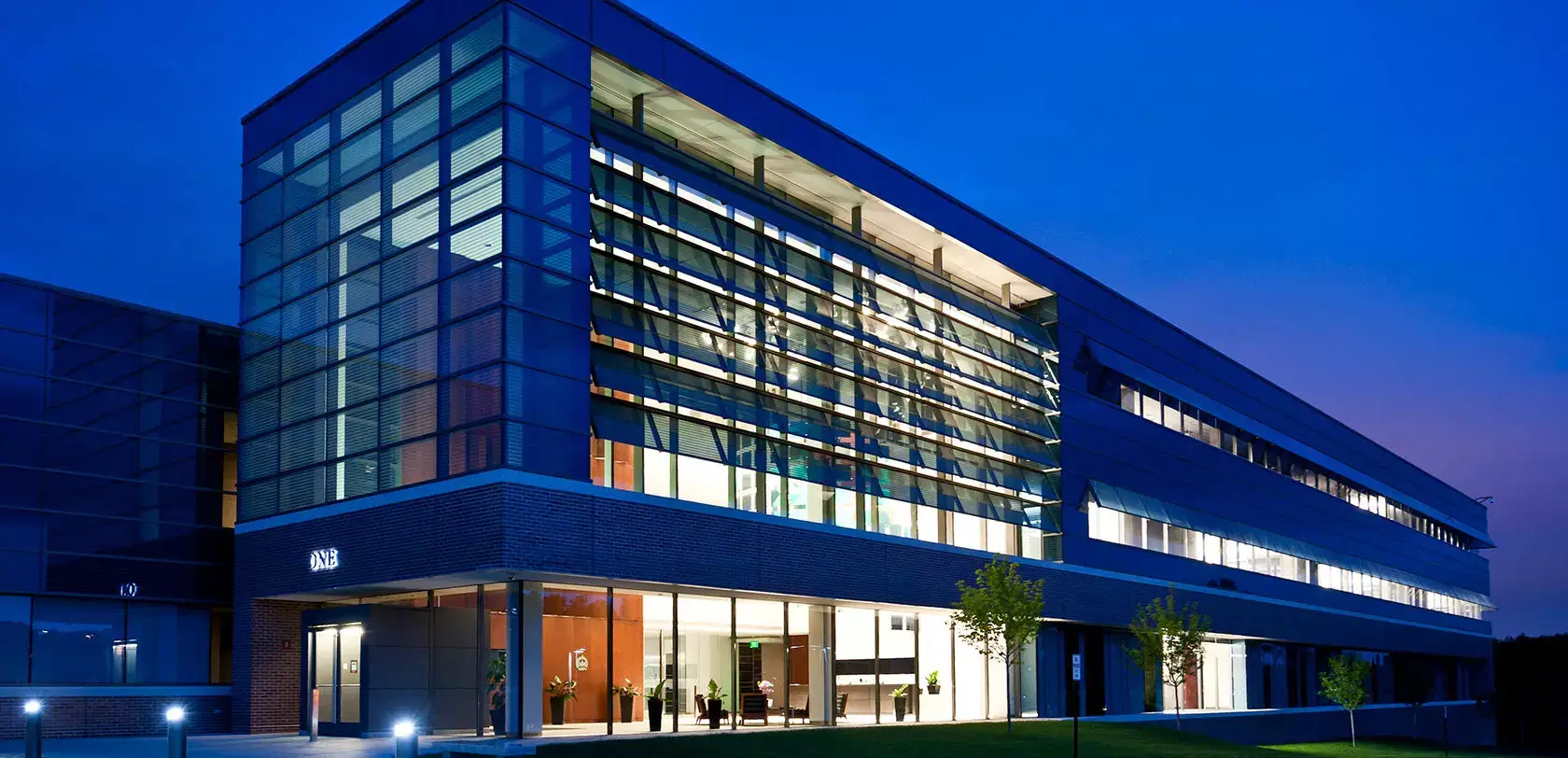 Abbott Laboratories | St. Jude Medical
Mixed-use technology research developed in nature.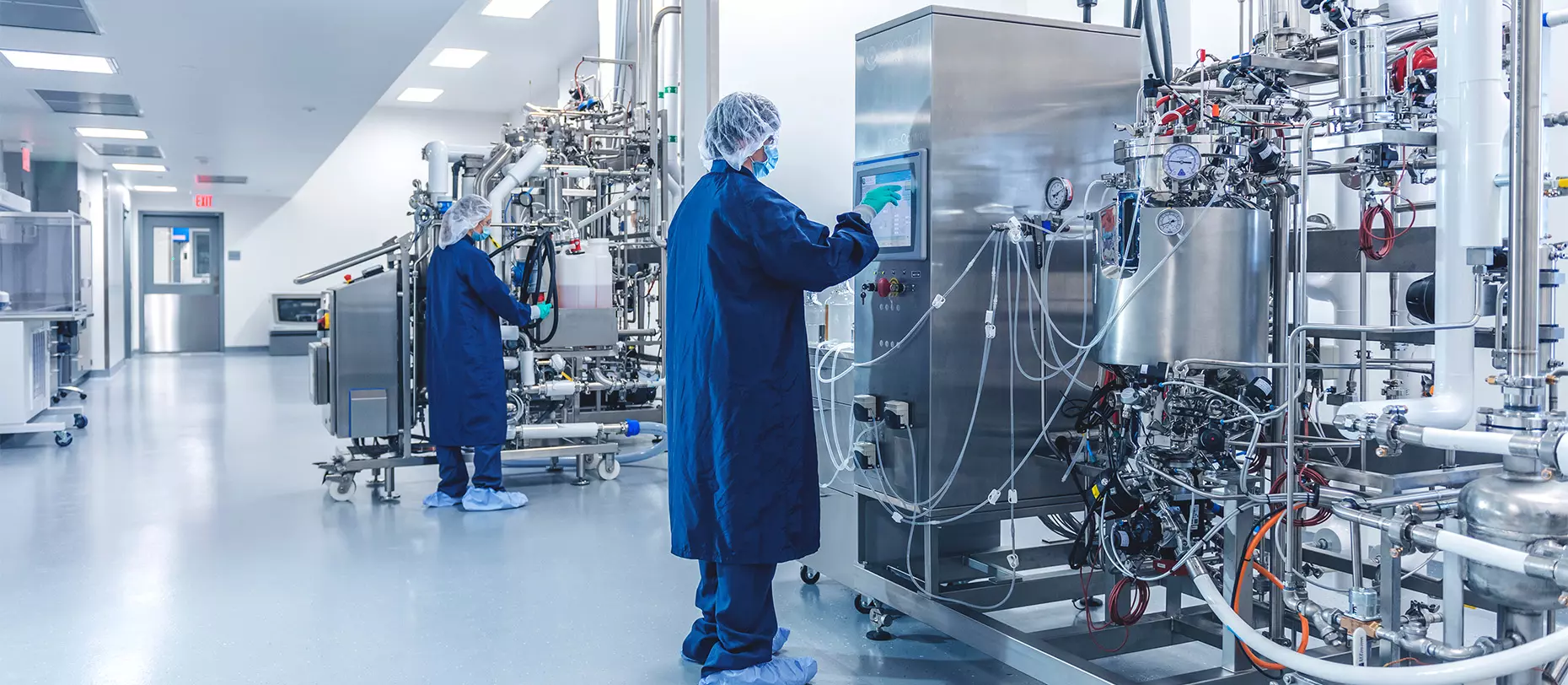 Bio-Techne | Research & Development Headquarters
Creating innovative tools for life science research.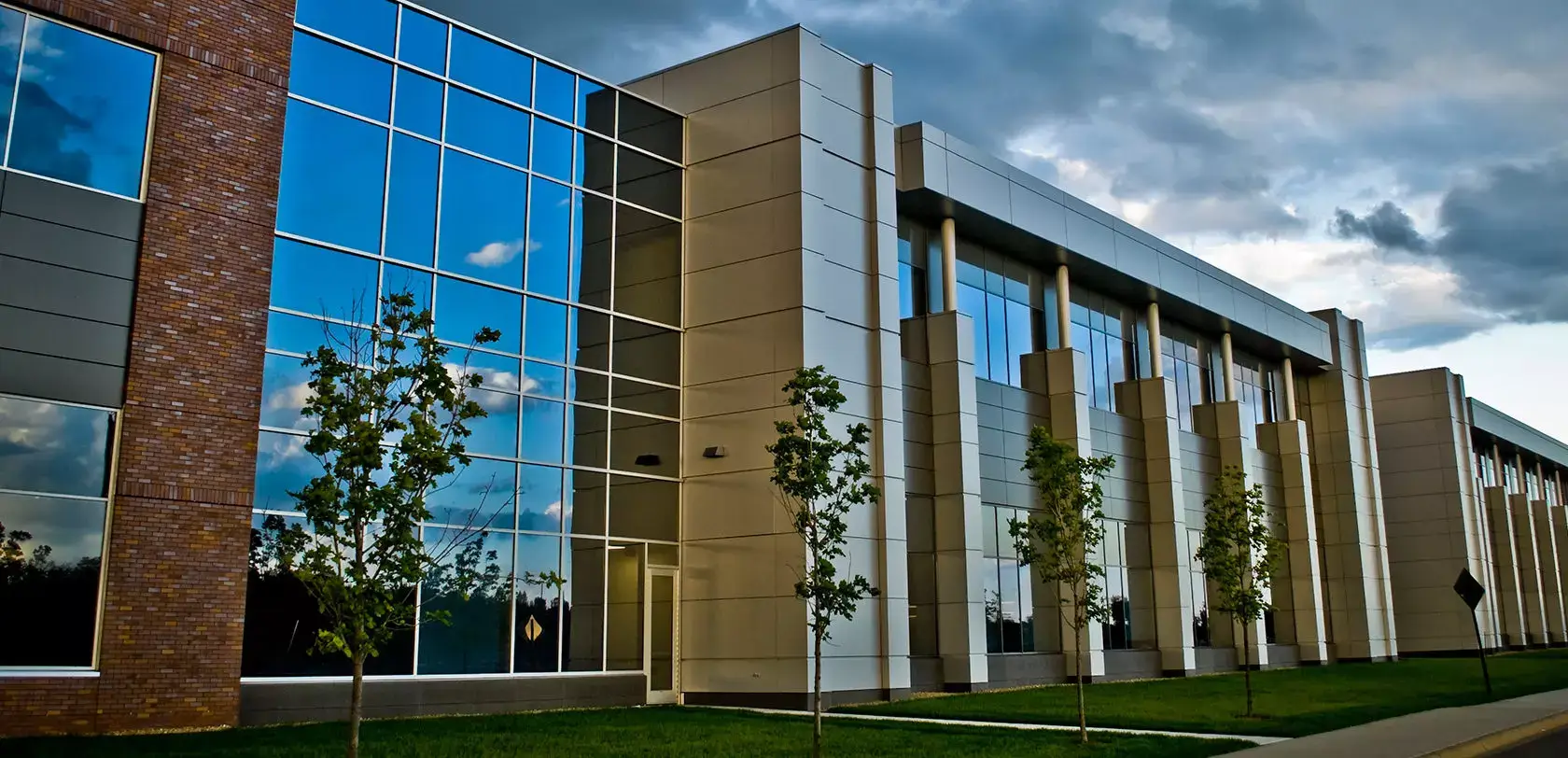 Boston Scientific | Maple Grove Campus
Maintaining strict tolerances to deliver successful services.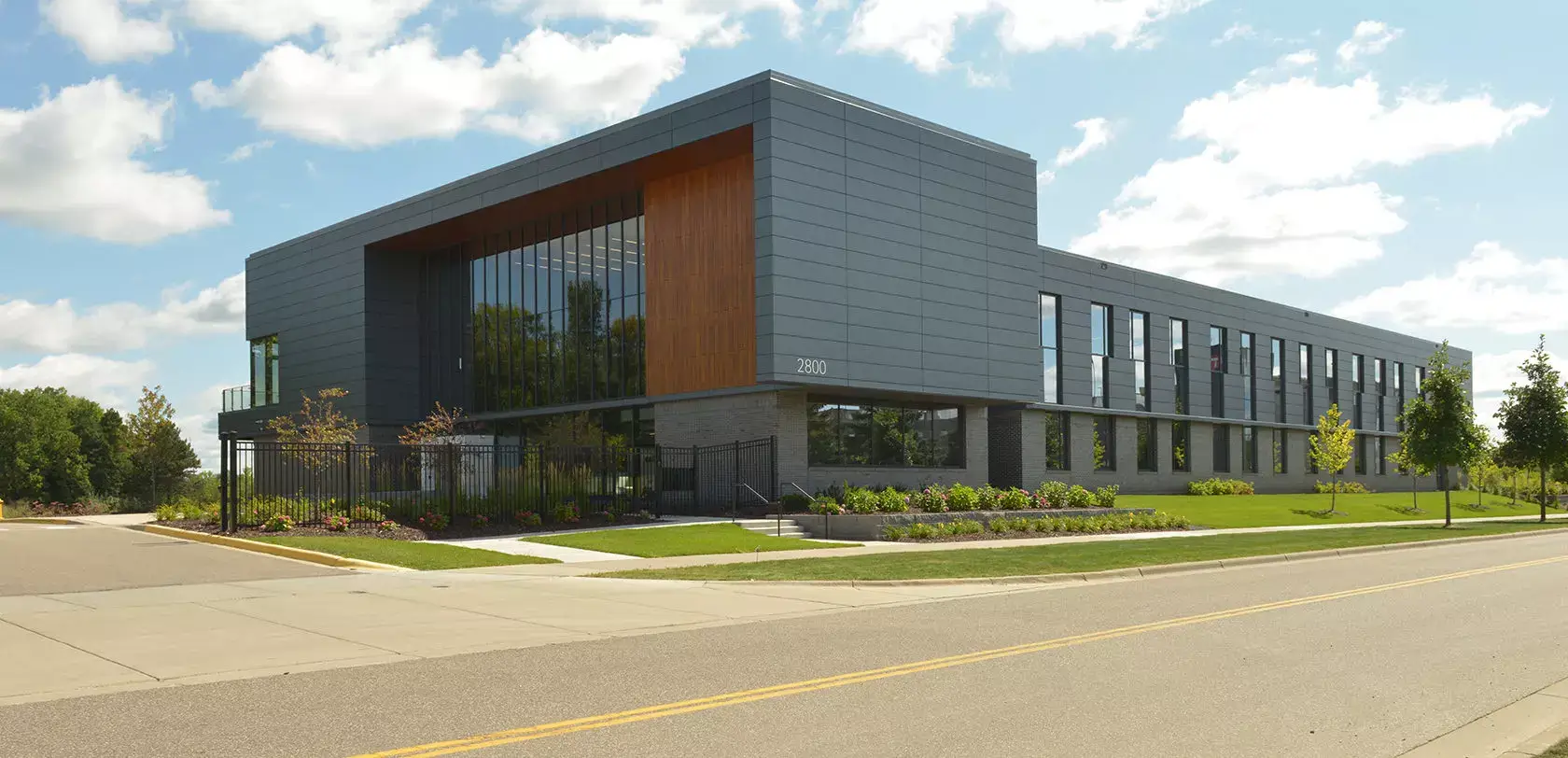 Calyxt | Headquarters
Interconnected flex-facility to deliver a healthier option.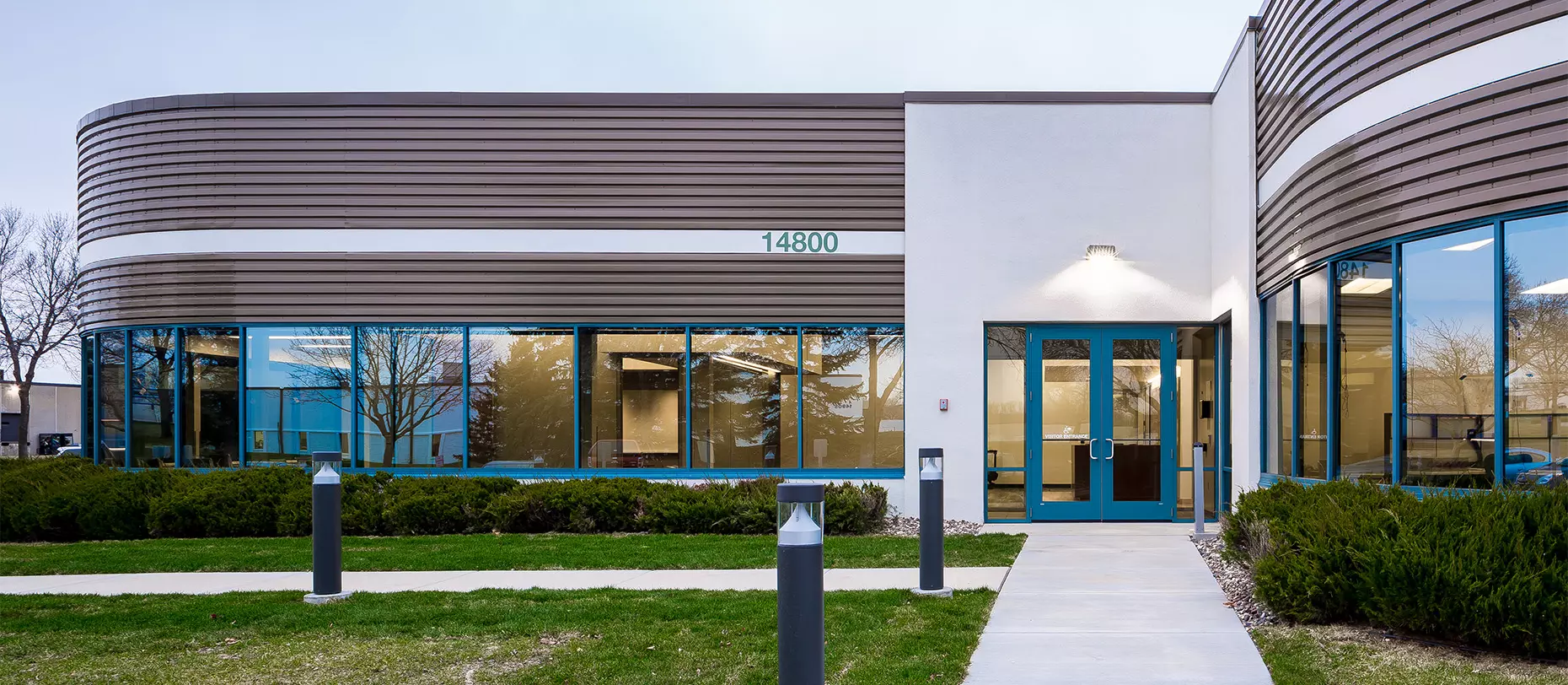 Cargill | Tech West Analytical Lab
Maximizing collaboration through engagement.