Client
Mortenson
Market Type
Corporate
Square Footage
4,000 SF
Location
Golden Valley, Minnesota
Completion Date
2020
Global Impact Stat
84 SF touchscreen interface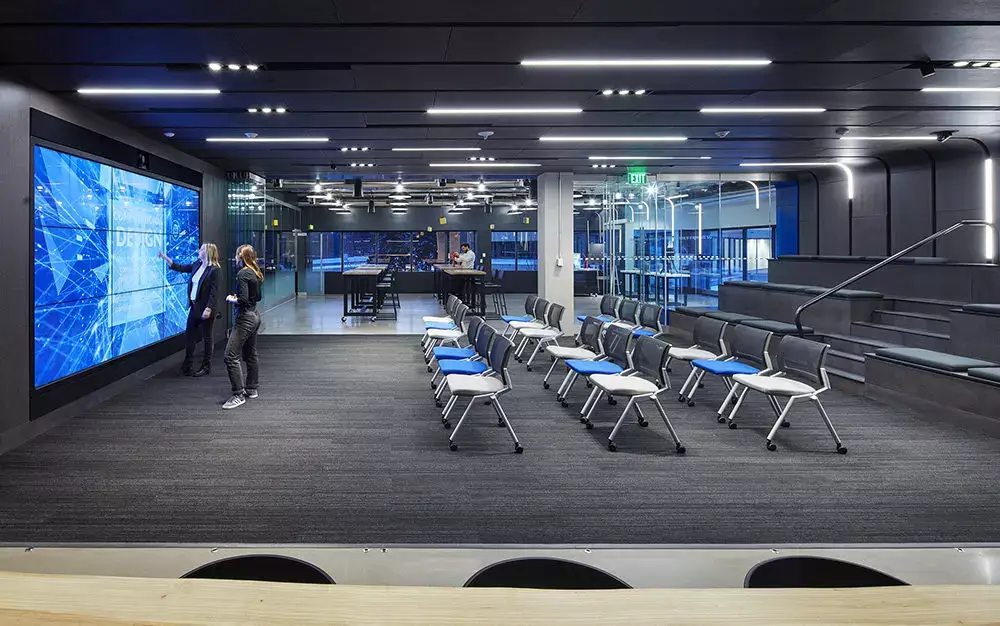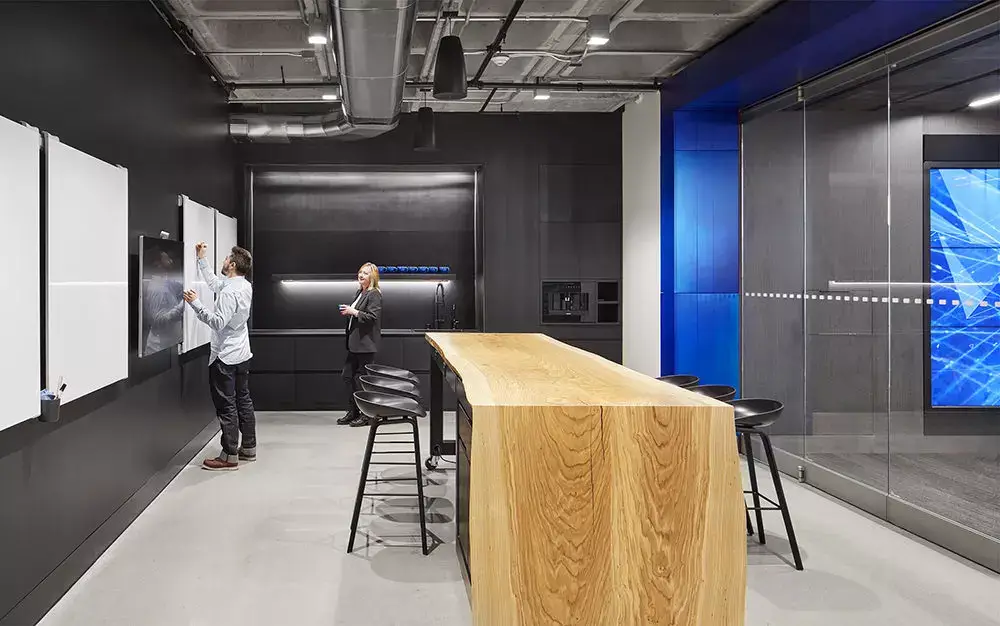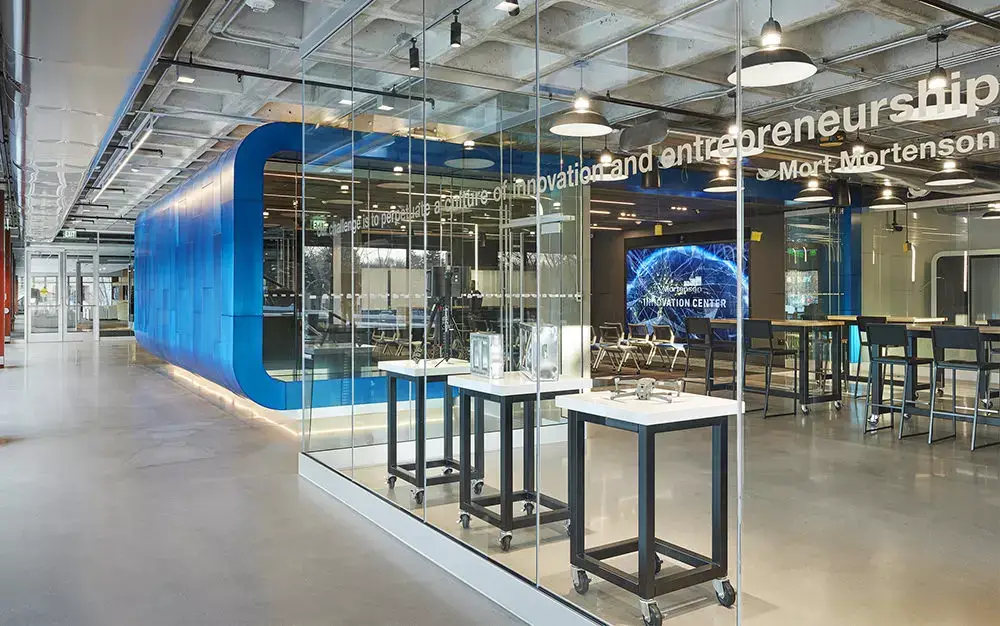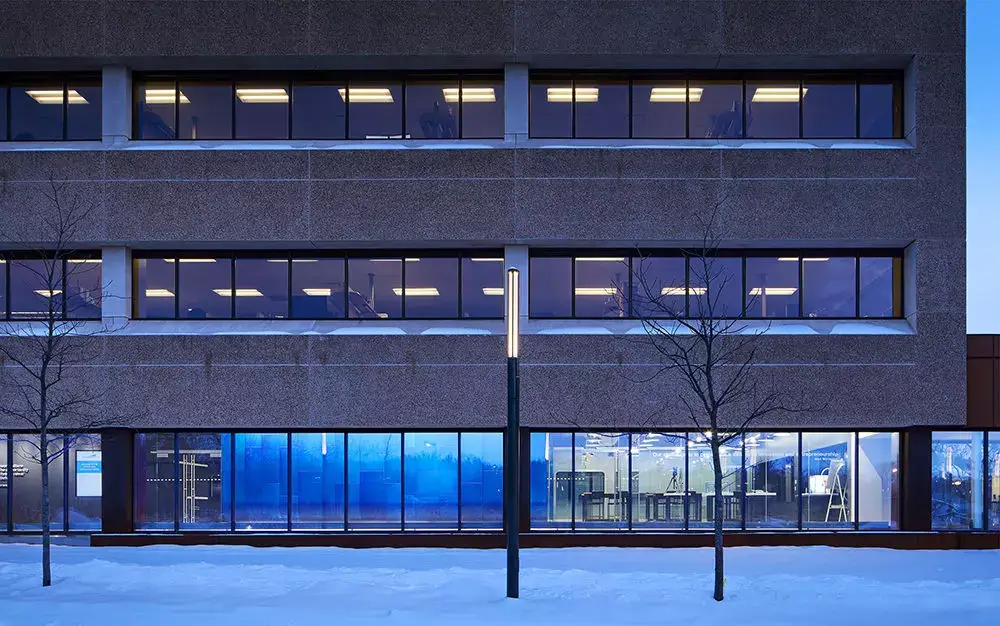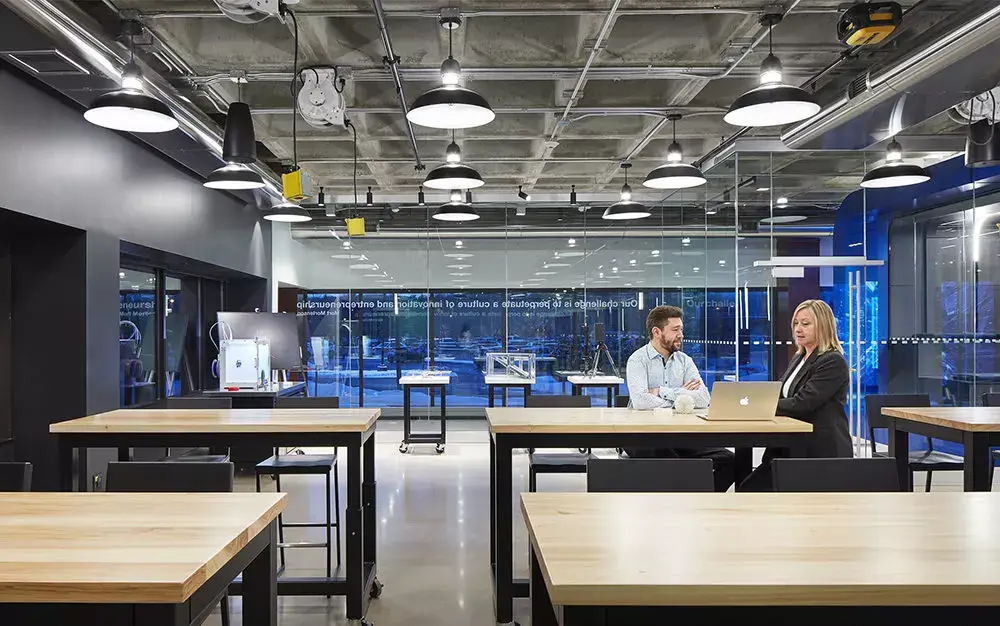 Our team performed MEFP design on Mortenson Construction's Innovation Center. The project was a 4,000 sf space within their headquarters building designed to showcase the companies innovations to clients. The space needed to be flexible yet stand out as a very aesthetically pleasing space.
Location
Golden Valley, Minnesota
Additionally, the space had to incorporate dozens of technologies that would be used in presentations and hands-on, interactive exhibits. MEFP systems needed to be designed to not only be quiet but they had to be able completely blend into the space aesthetics. The majority of the space did not include an acoustical ceiling thus exposing all of the MEFP equipment and systems.
We worked closely with the design team and owner to mesh the systems with the architecture. Flat oval ductwork and non-spiral round ductwork systems were designed to be both functional and to help meet the aesthetic vision for the space. An ability to control the HVAC system was emphasized and the system was zoned in a way that allows for a comfortable space either completely full of people with lots of technology systems generating heat or with only a couple of people in the space.
Explore other projects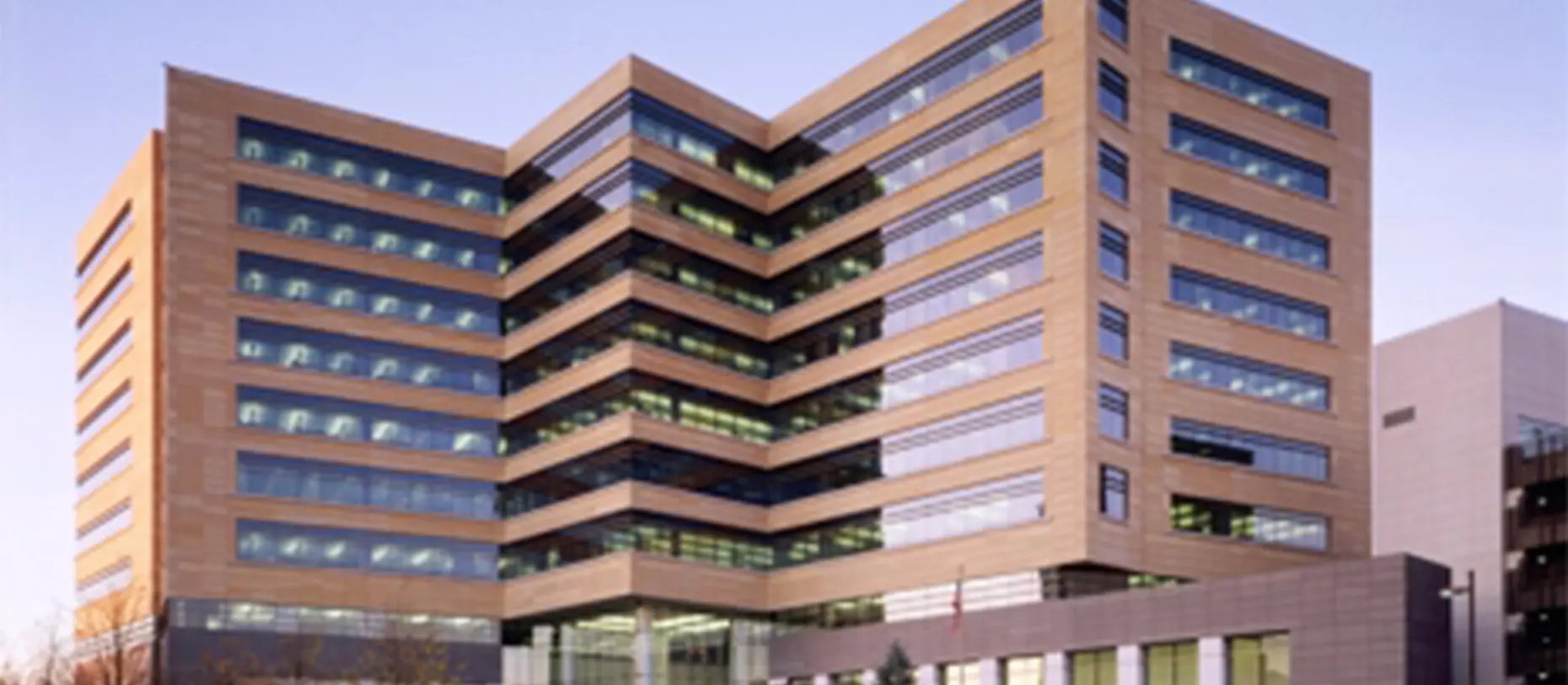 Allianz | Corporate Headquarters
Engineered for future flexibility.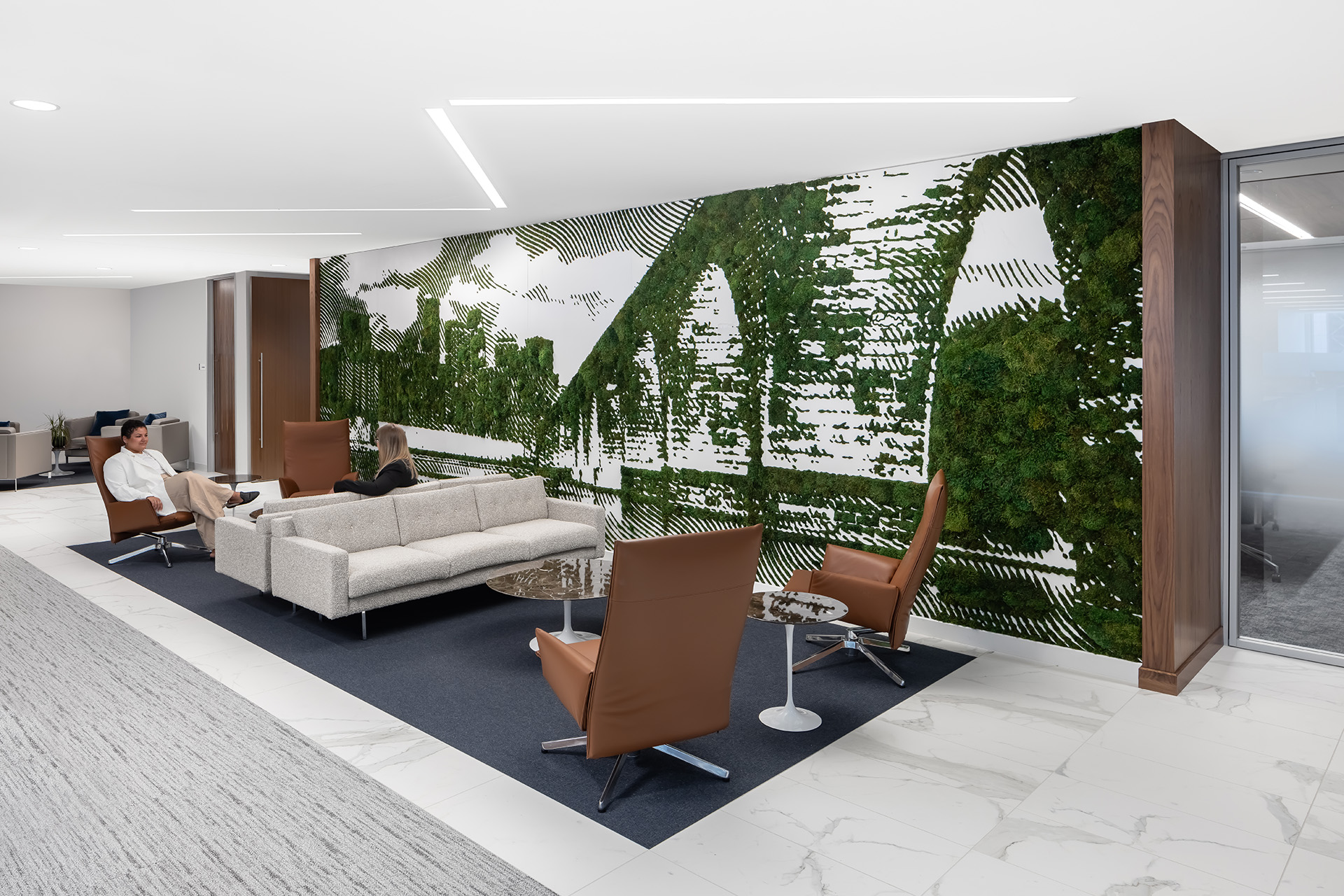 Ameriprise Financial | CSC 13th Floor
Flexible development with a collaborative focus.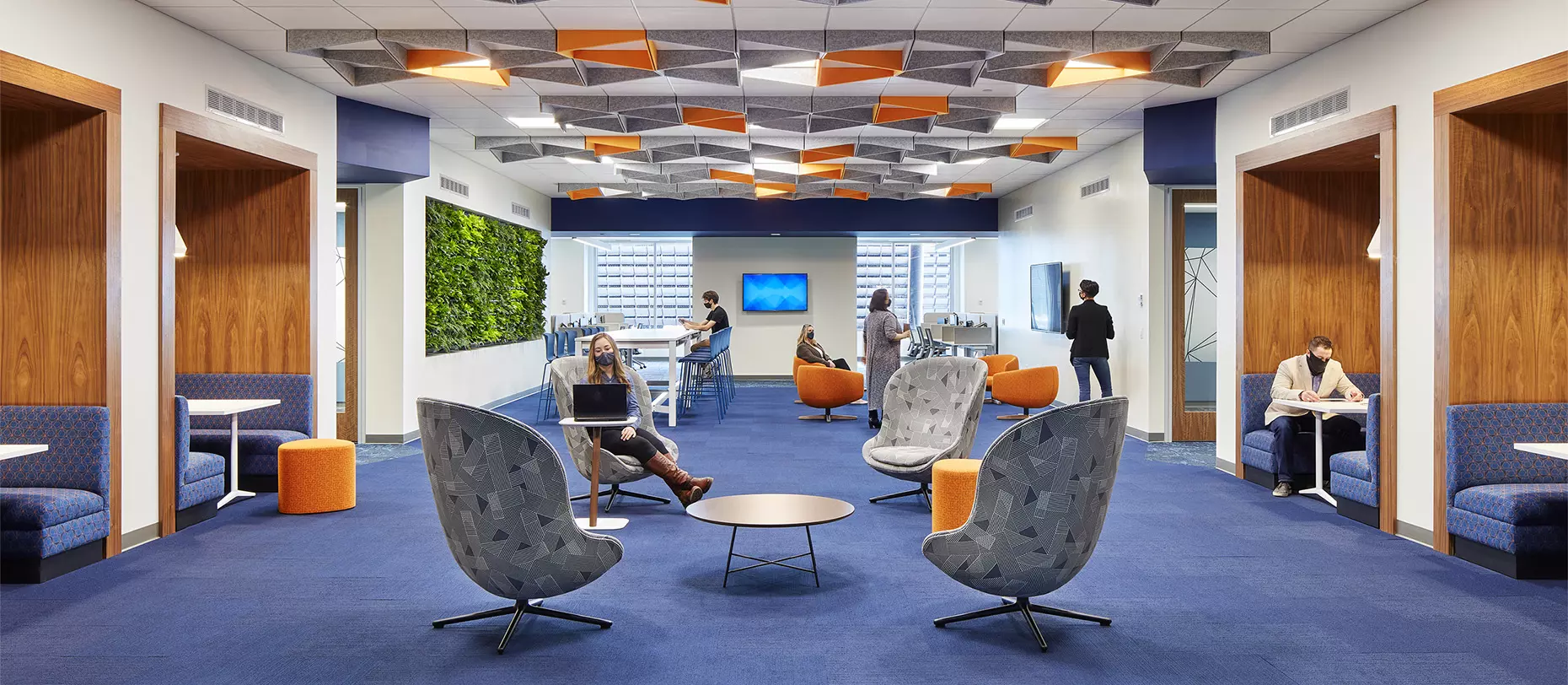 Ameriprise Financial | CSC 4th Floor
Initiative to create an agile workspace prototype.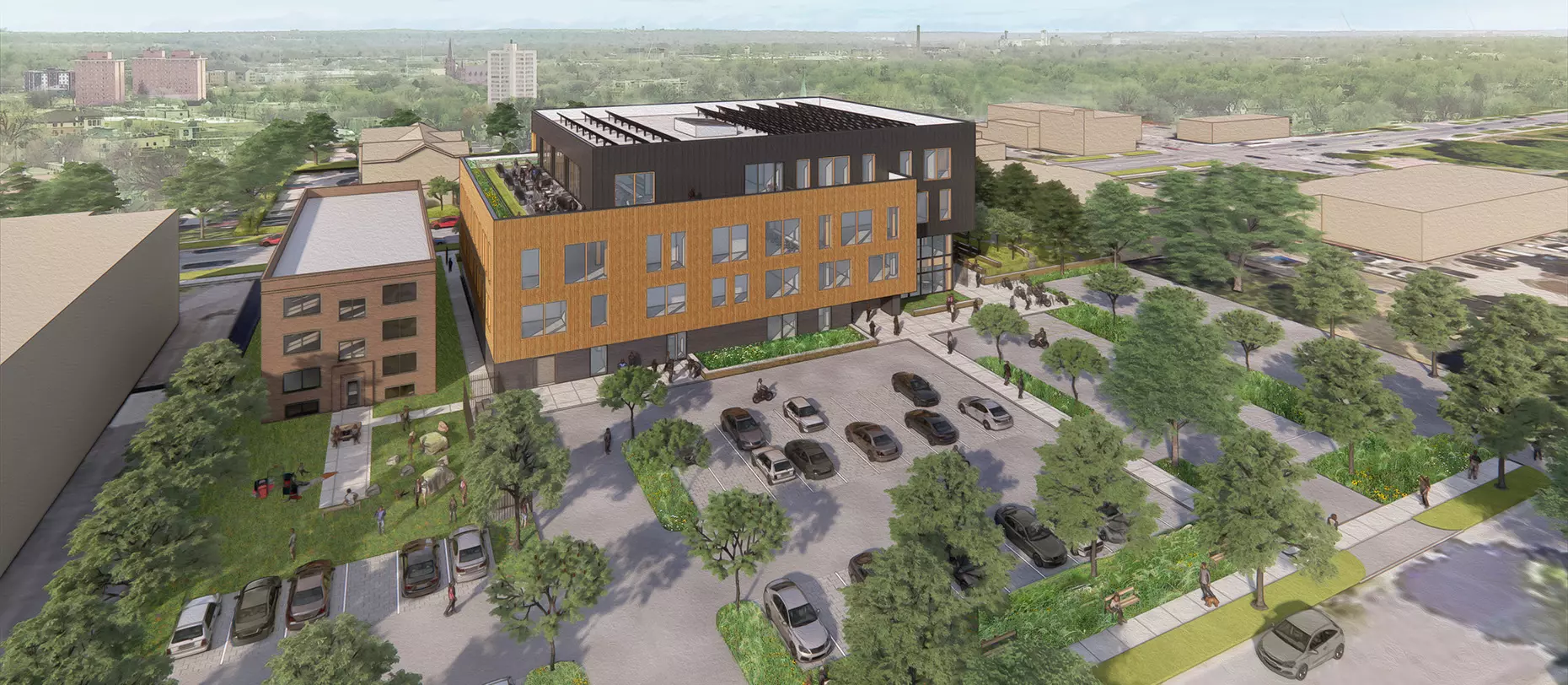 Avivo | Headquarters
A building designed to help people and the planet.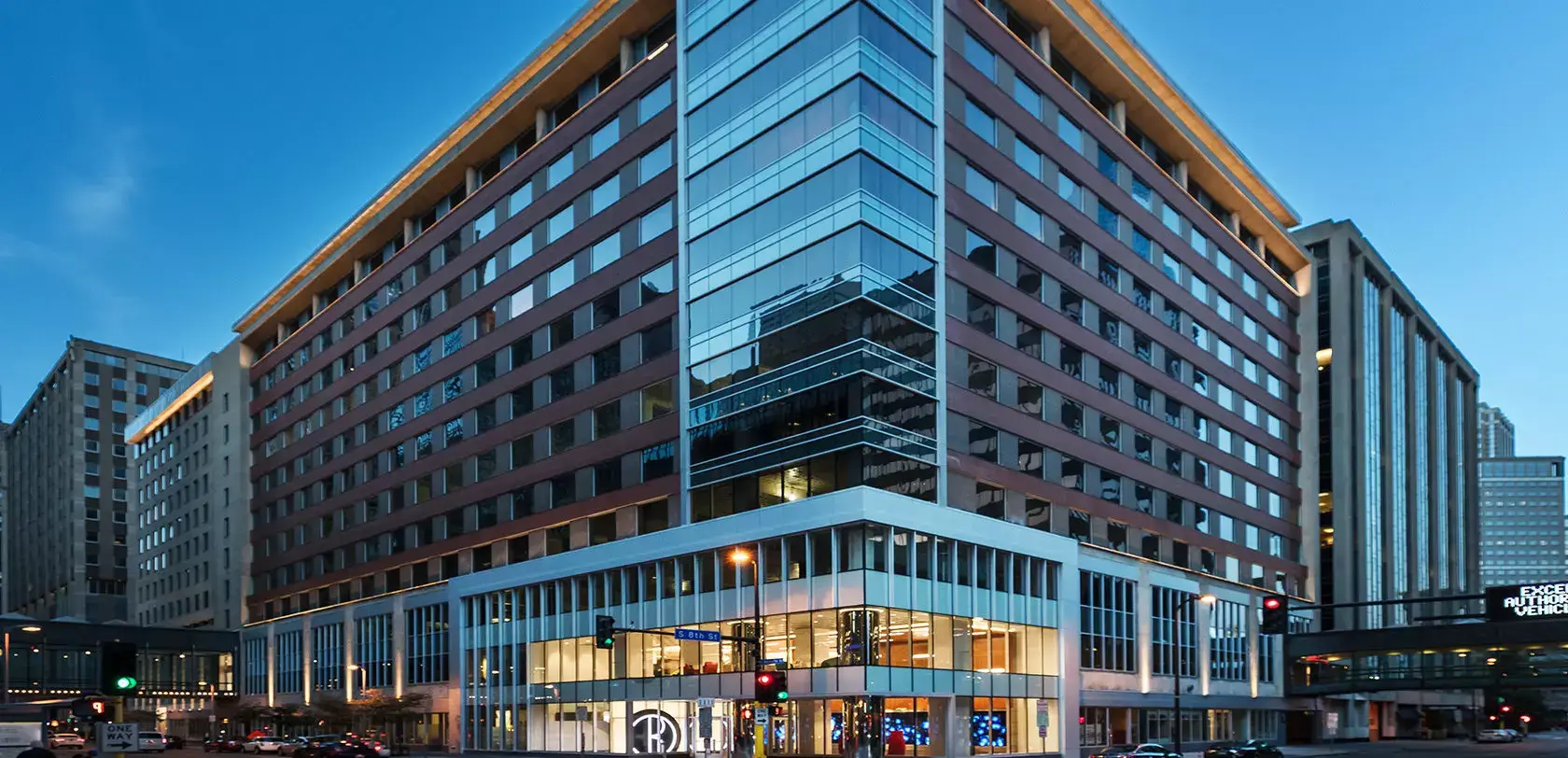 Baker Center
Utilizing lighting design to create an aesthetically beautiful space.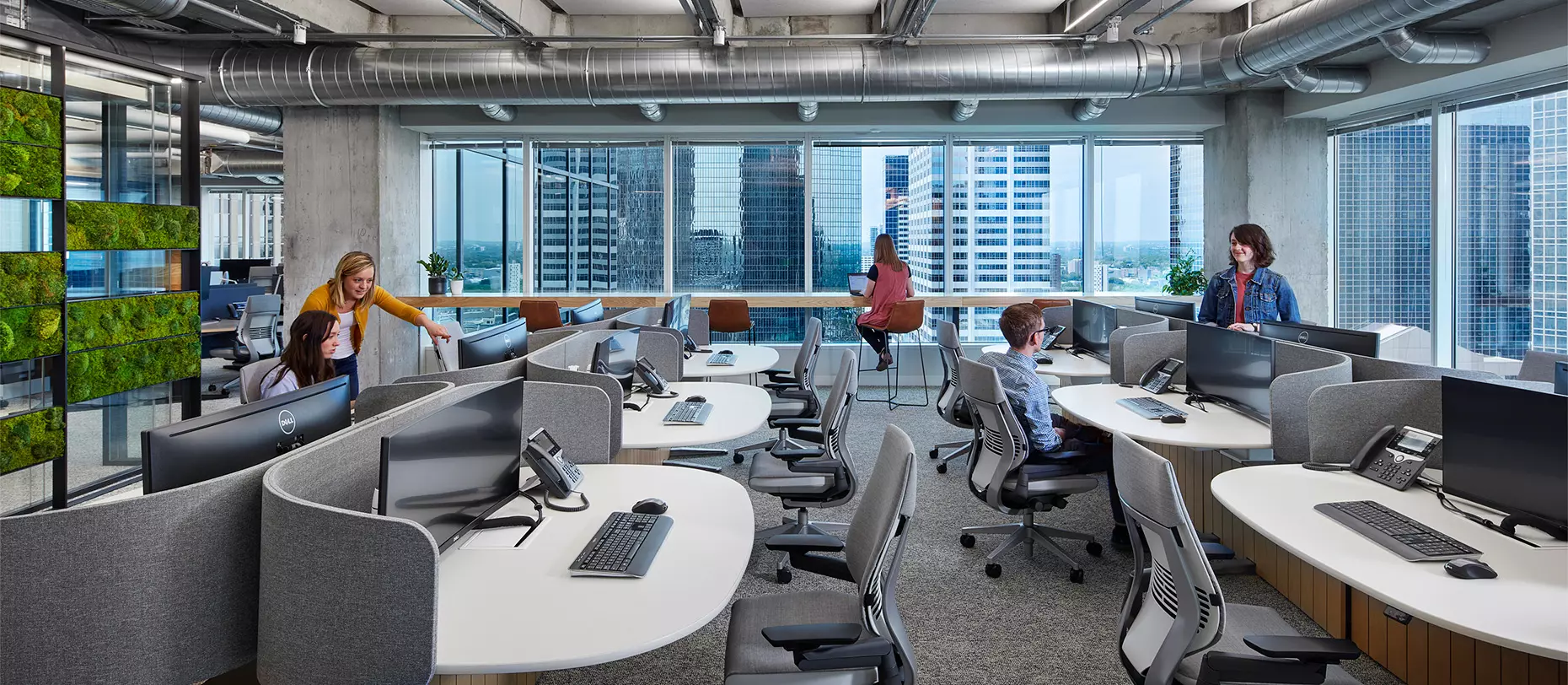 Boston Consulting Group
Cultivating an "up north" feel in the heart of Minneapolis.