Client
Baker Center
Market Type
Corporate
Square Footage
1,000,000 SF
Location
Minneapolis, Minnesota
Completion Date
2017
Global Impact Stat
1926 Original designed.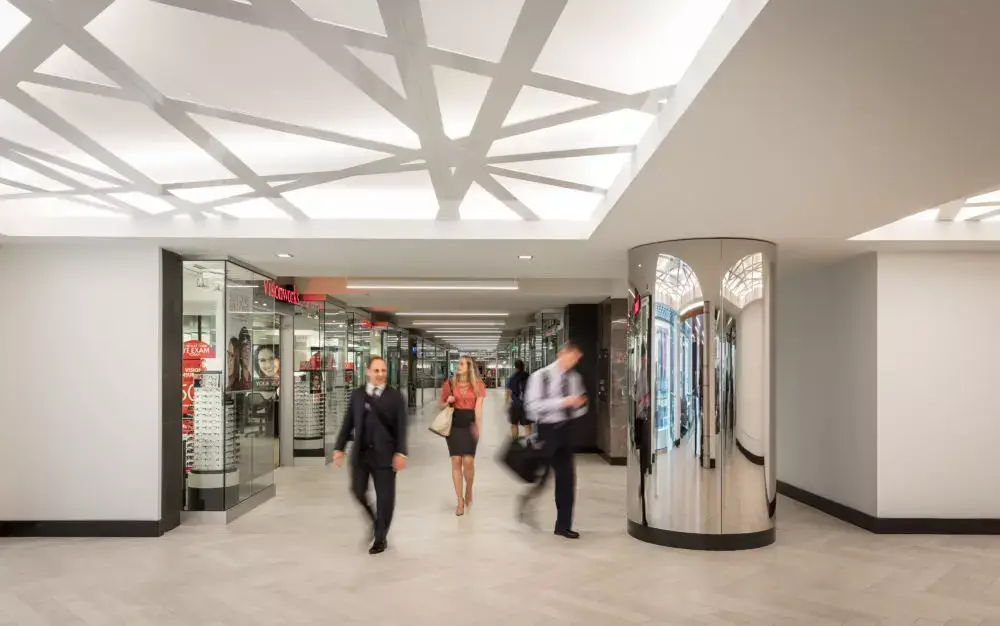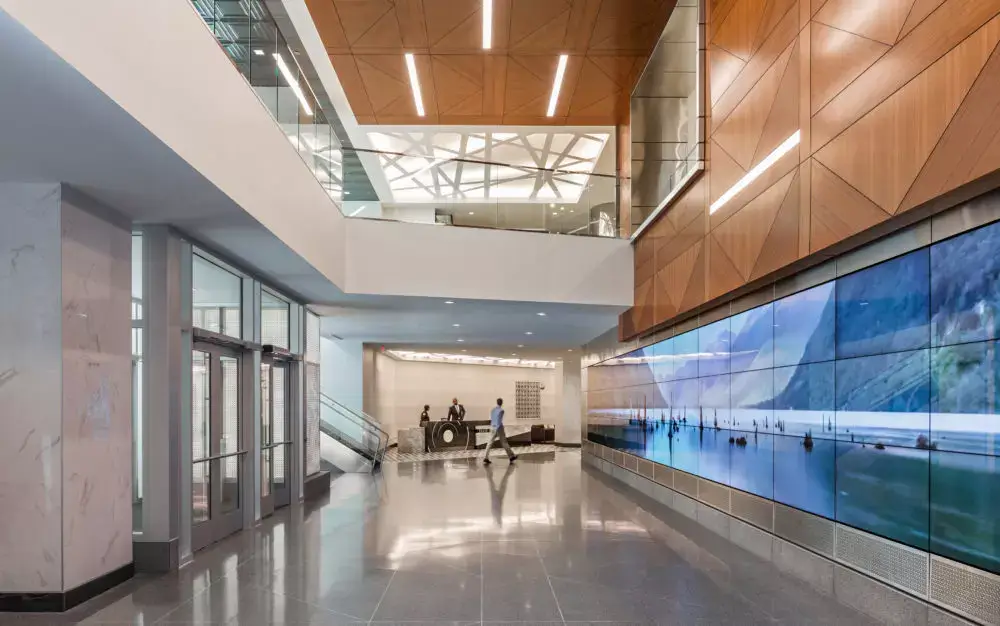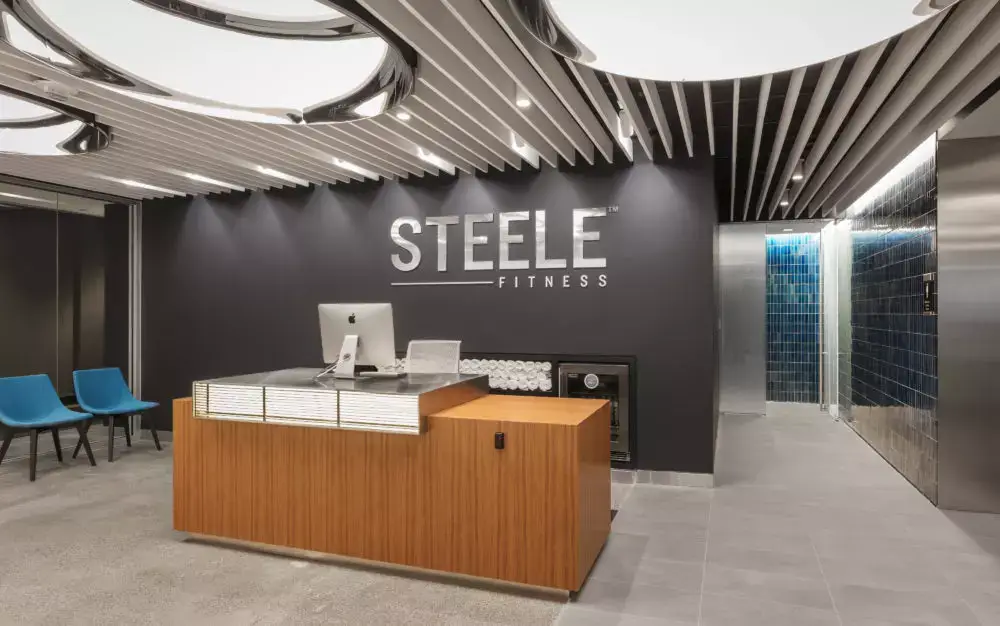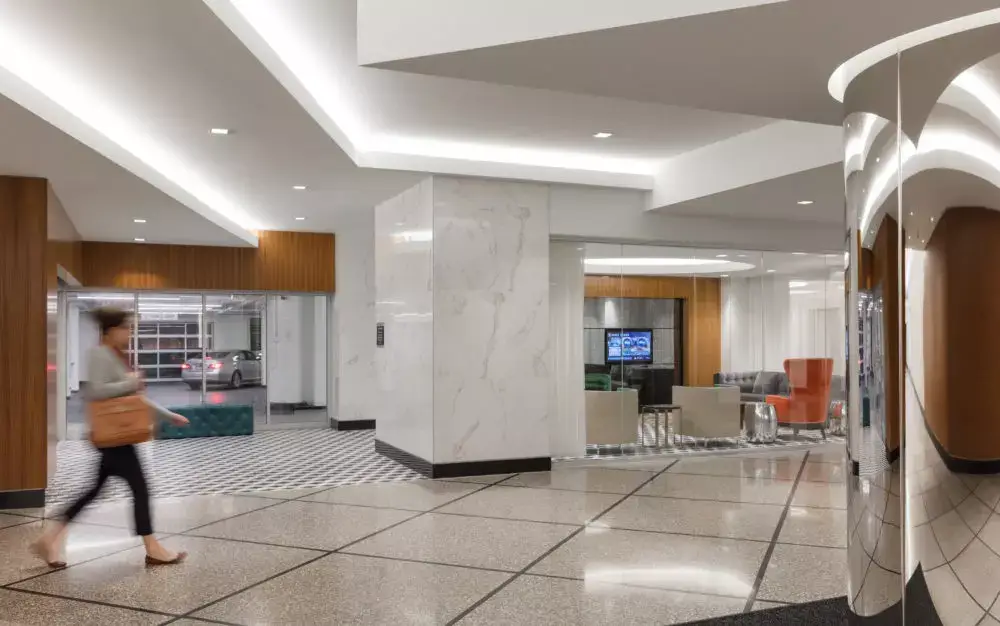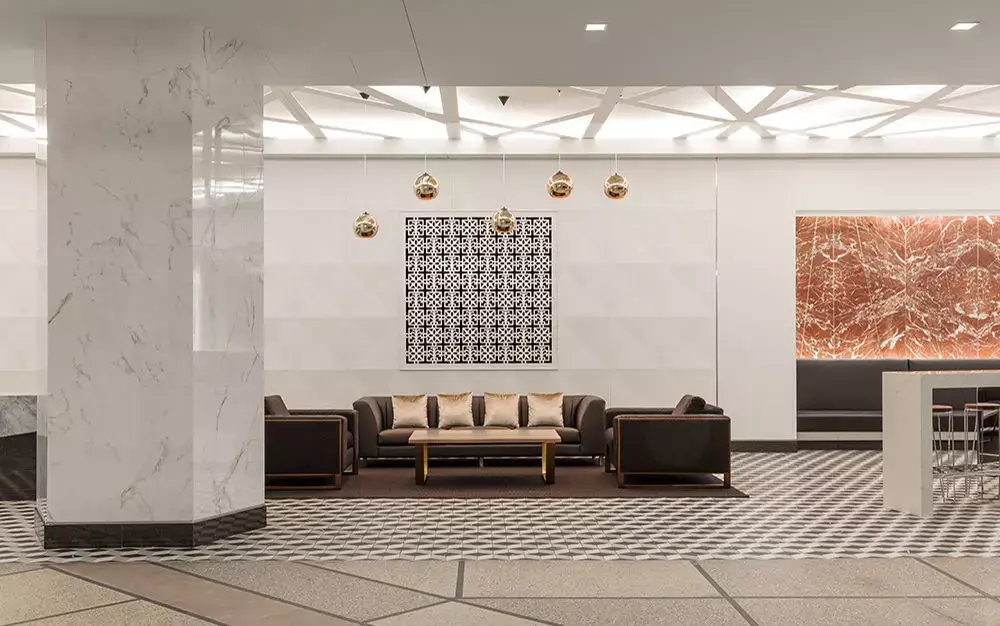 The newly-renovated historic Baker Center, comprises a full city block in Downtown Minneapolis. We completed the interior and exterior lighting for many of its public spaces.
Location
Minneapolis, Minnesota
One of the major challenges for this lighting project was matching the linear cove fixtures to have the same color temperatures. We tested a variety of theatrical gels to color-correct the temperature to match the other fixtures in the space. We were able to get the colors to match by installing a lightly tinted film over the LED fixtures, which cannot be seen since the fixtures are obscured from direct view.
To enhance the architectural features of the Baker Center, our team used lighting fixtures that would be able to be hidden within architectural details, reducing glare, and providing a softly illuminated space. Square LED downlights provide additional general illumination and retro-inspired decorative pendants help call attention to gathering areas.
Explore other projects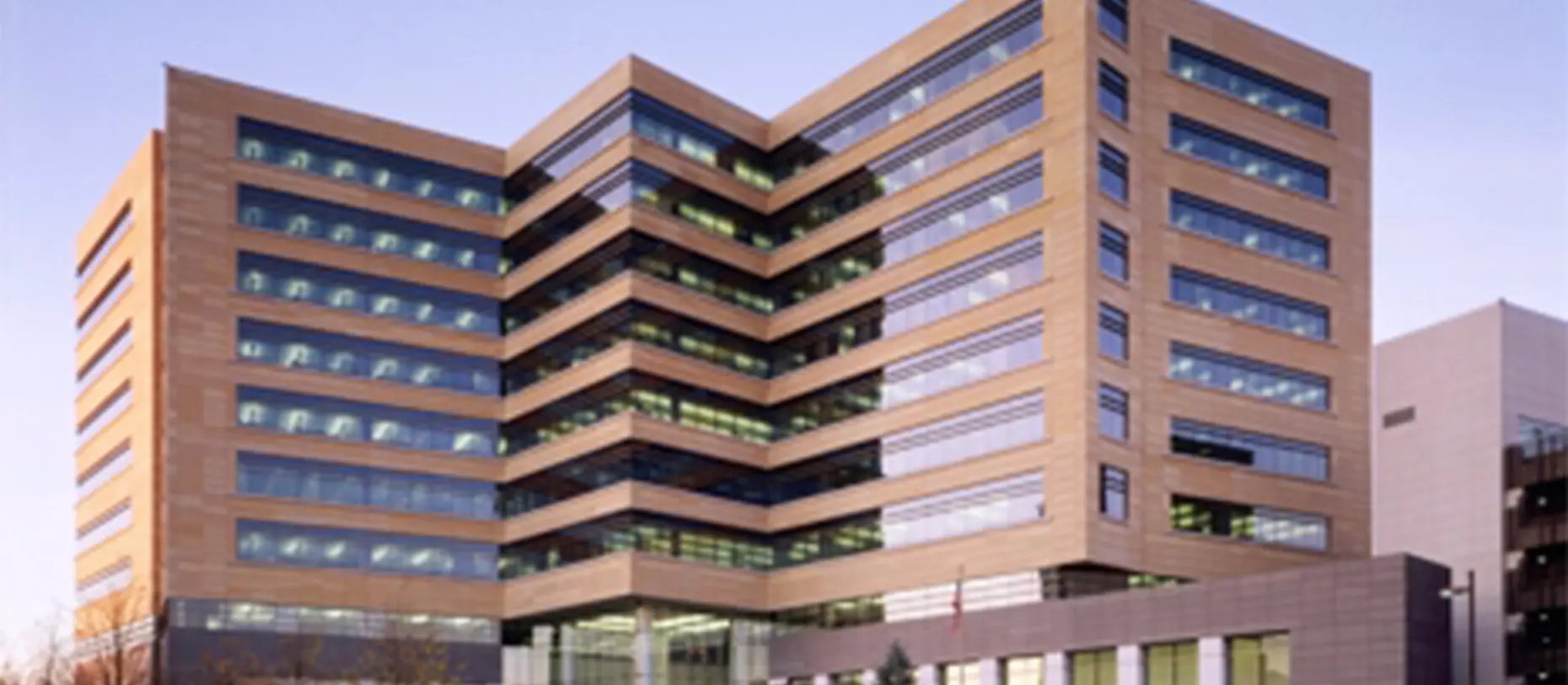 Allianz | Corporate Headquarters
Engineered for future flexibility.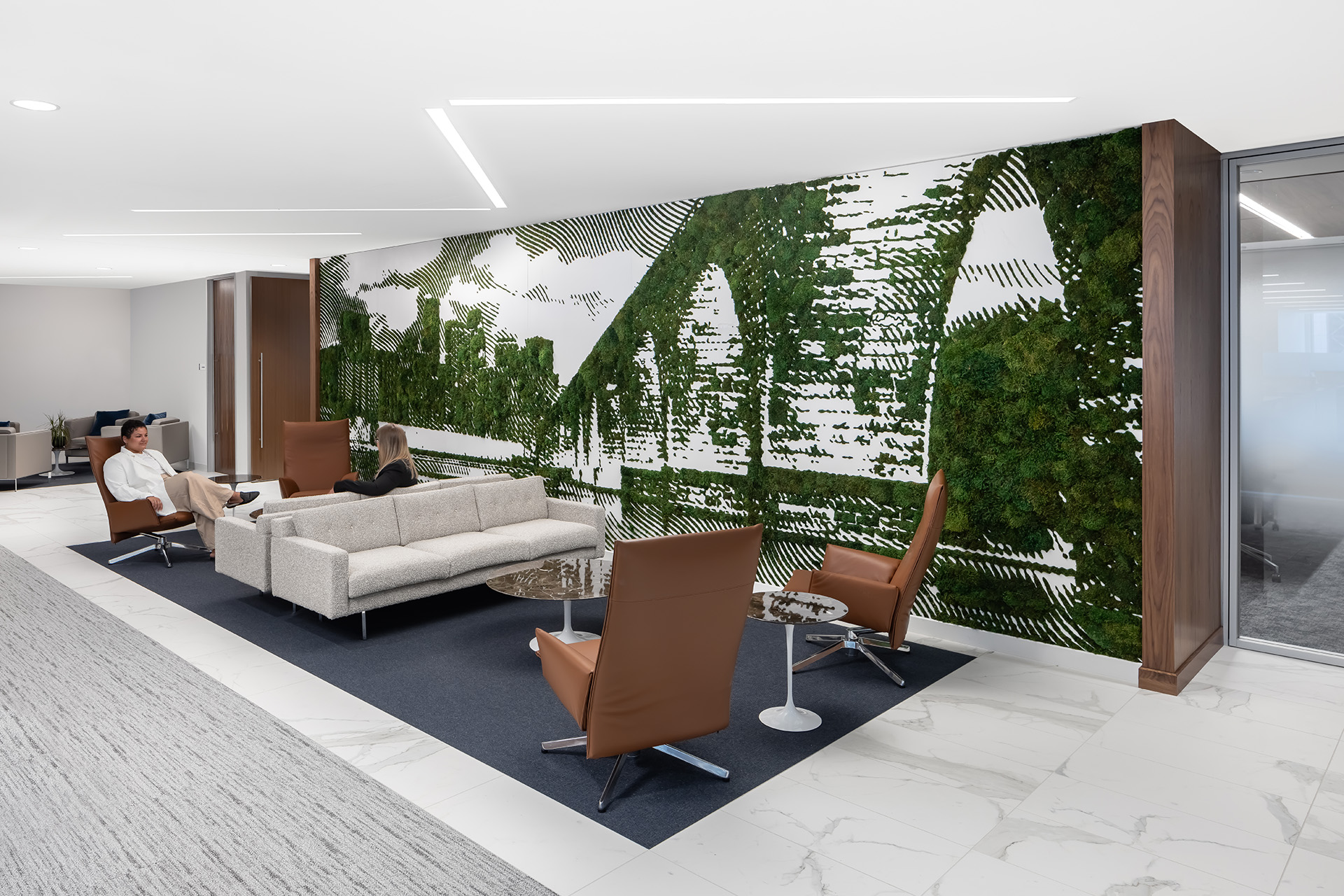 Ameriprise Financial | CSC 13th Floor
Flexible development with a collaborative focus.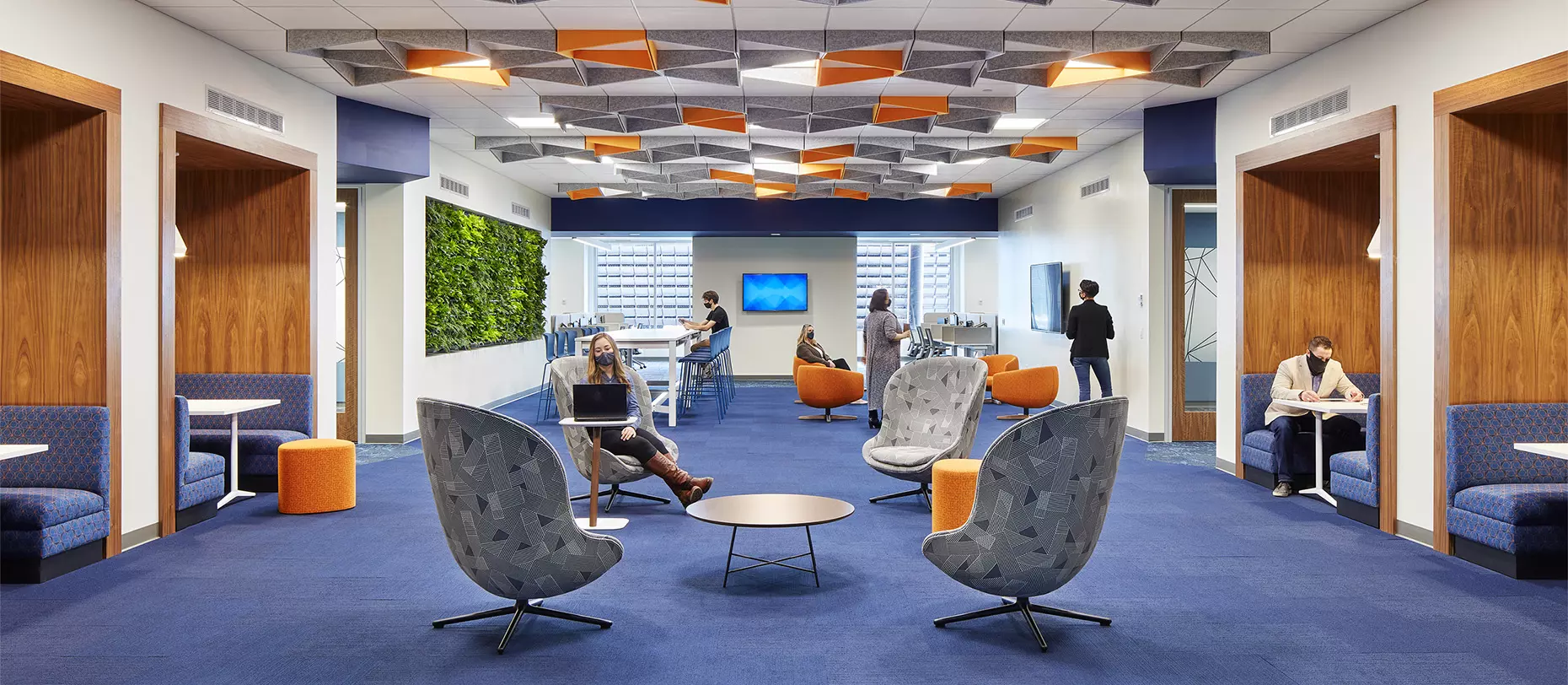 Ameriprise Financial | CSC 4th Floor
Initiative to create an agile workspace prototype.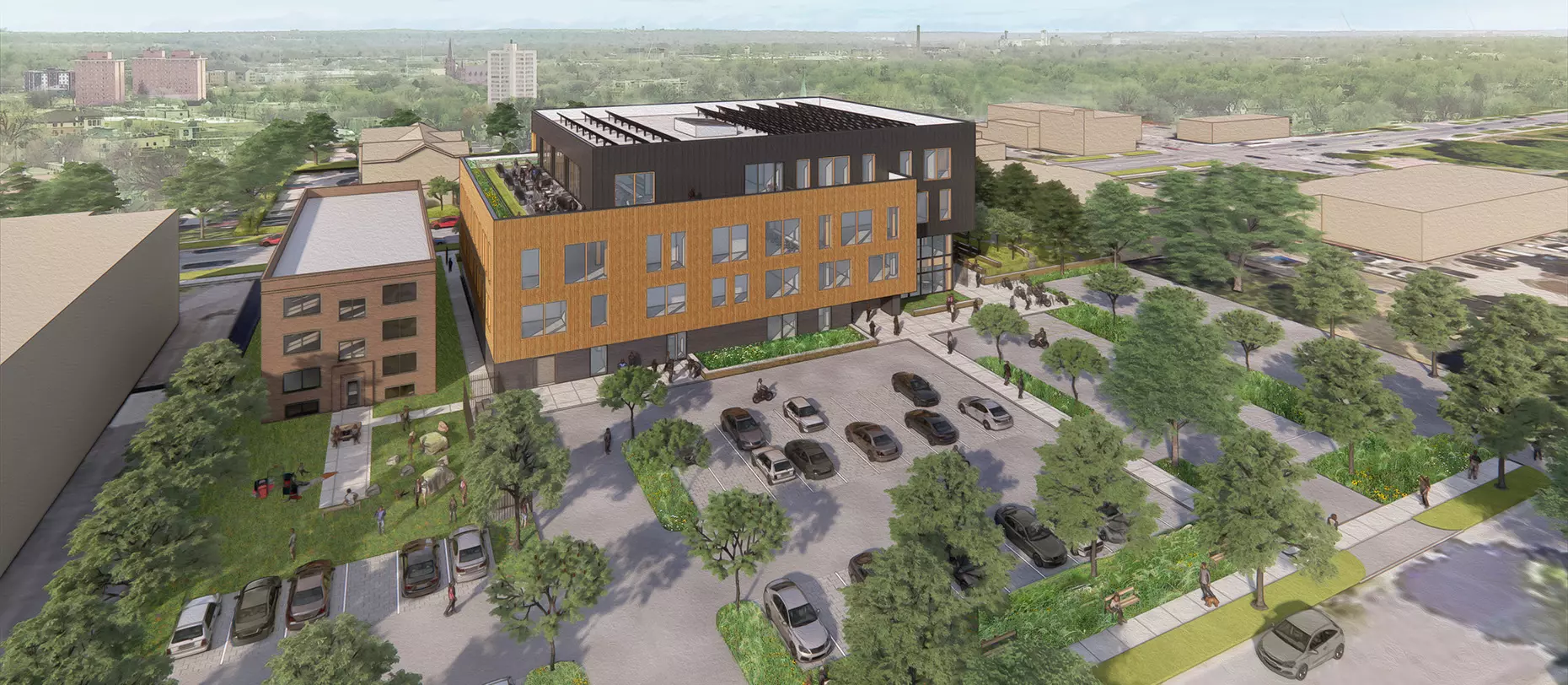 Avivo | Headquarters
A building designed to help people and the planet.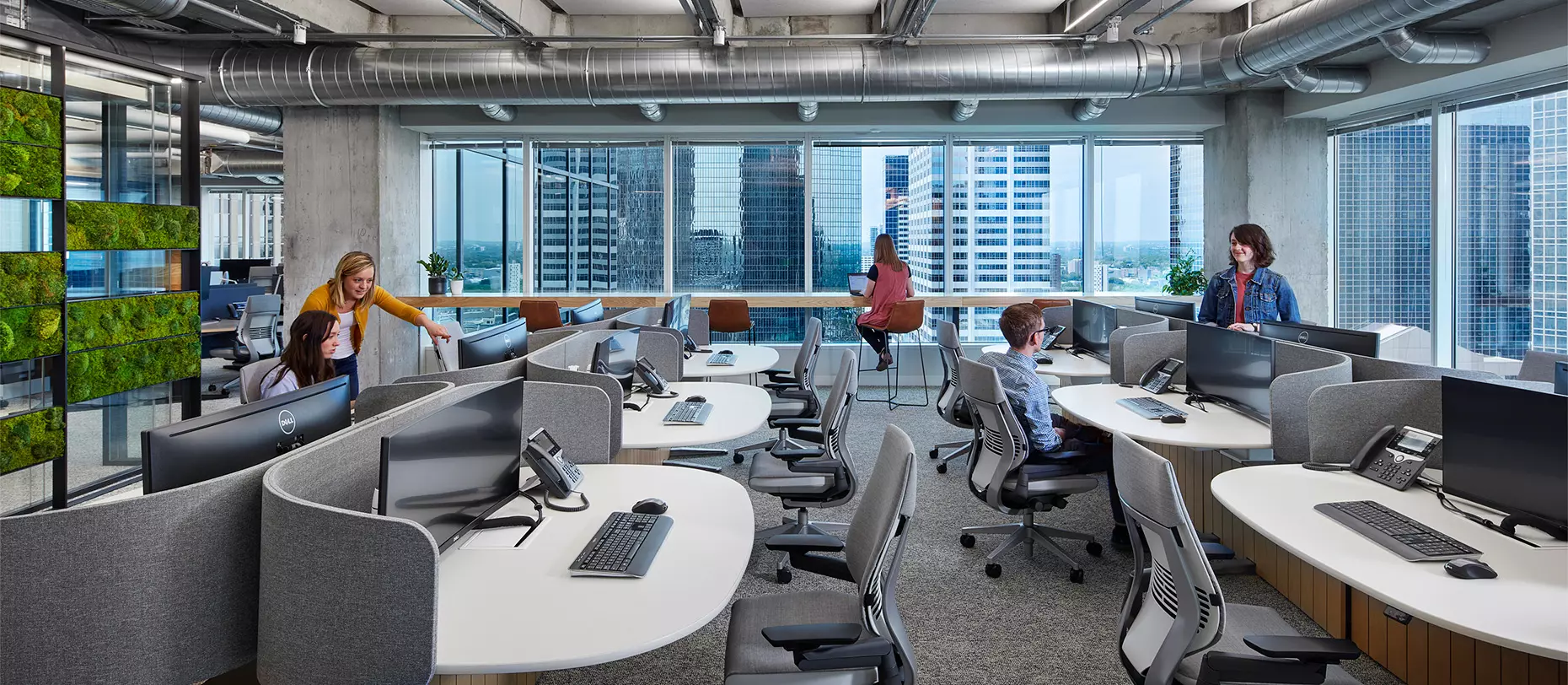 Boston Consulting Group
Cultivating an "up north" feel in the heart of Minneapolis.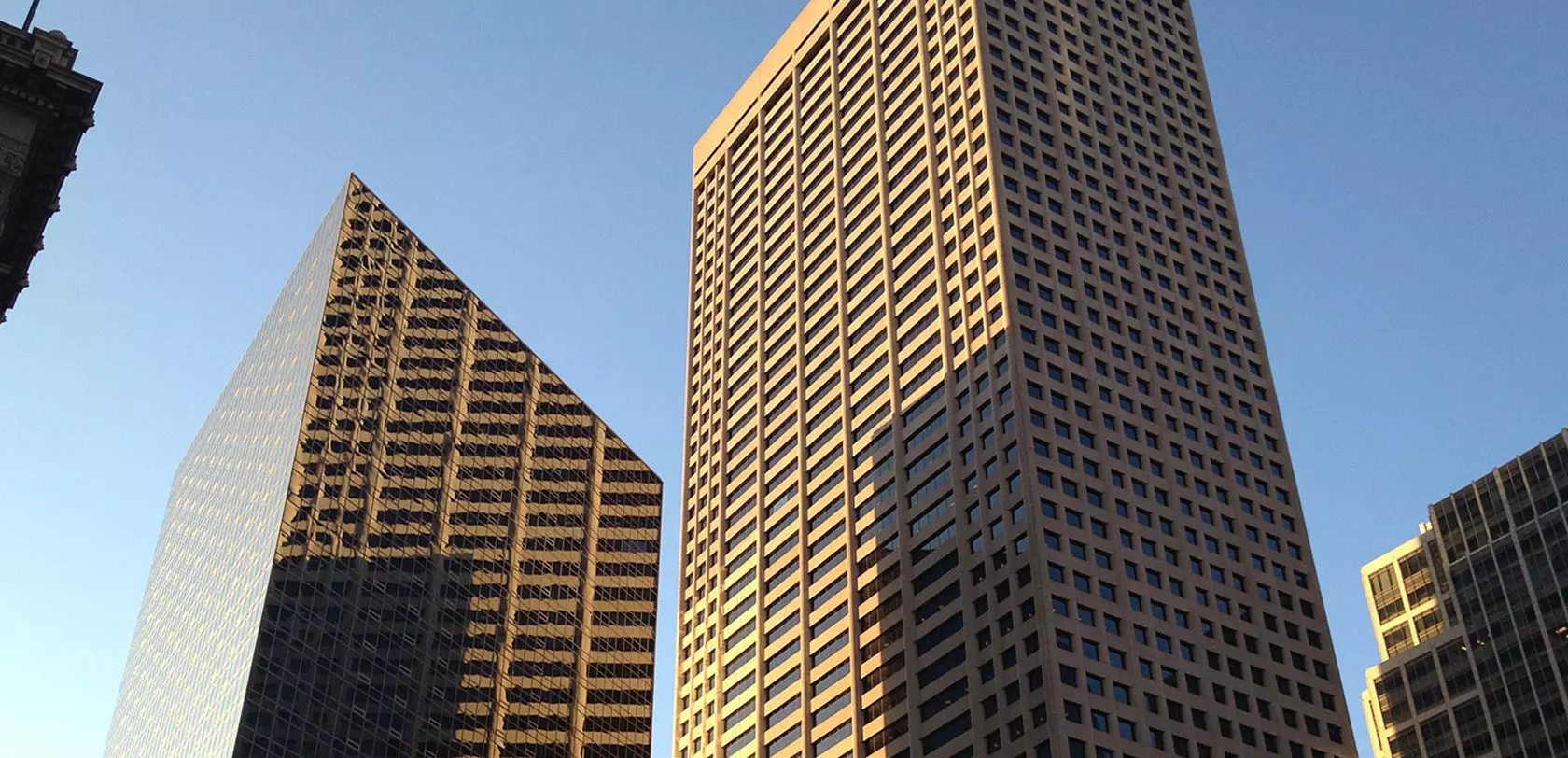 City Center
Mixed-use tower at the heart of Minneapolis.