Value Added Services (VAS) are designed to address specific challenges and ensure great project quality and efficiency. Our VAS team leverages their experience and knowledge in fire protection, lighting design, technology systems, and commissioning across our markets to deliver a full innovative engineering package.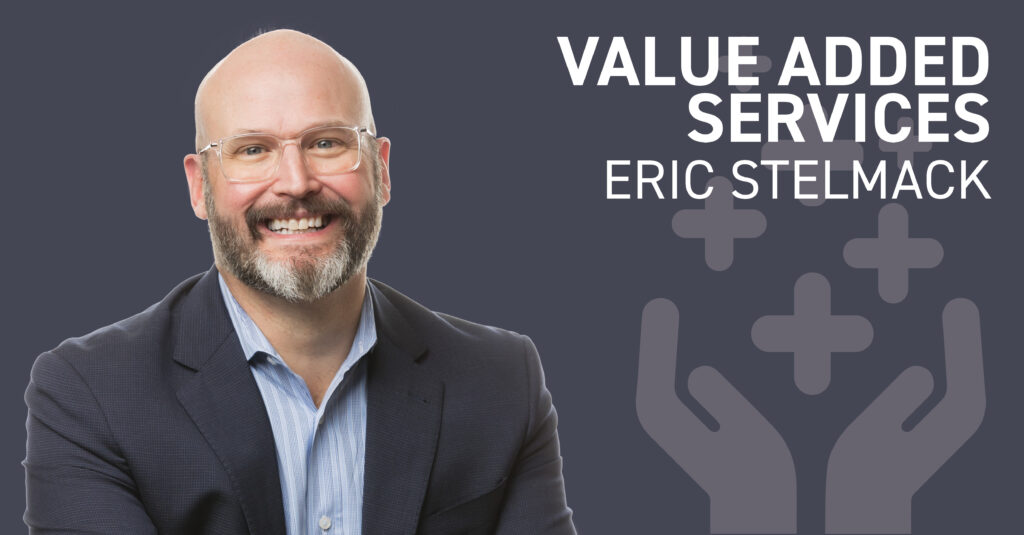 VAS OVERVIEW– Eric Stelmack, PE, LEED-AP
What is the Value Added Services (VAS) market?
Our VAS Team at MCE emerged from a reimagining of an idea – how to make the most of our specialized engineering knowledge to bring added value to our Customers.  VAS seeks to leverage the breadth of our experience, service offerings, and subject matter expertise across multiple specialties to optimize the service we can provide for our Clients.  In practical terms, the specific disciplines that comprise the VAS Team are:
In our VAS market, we leverage the experience of our specialists to add a layer of depth to our company offerings and bring advantages to our clients. We will often be contacted by clients or end users who have a project design in process, only to discover that a great deal has fallen through the cracks. In these situations, we're being hired as a separate consultant to help shore up scope elements that may be missing.
Technology often illustrates this concept. MEP design firms don't always include technology design; it's not at all uncommon for this scope to be missing from our competitors. That is where we want to leverage the market as an MCE differentiator. Unlike some of the experiences clients have had, where pieces are missing and other consultant relationships must be added to the team, we provide a comprehensive technology design under one roof, from one organization.
This equates to real value, hence the 'value added' in Value Added Services.  What we're essentially doing is providing confidence that when a project is complete, you won't have missing portions of work that require ongoing management with another consultant or contractor relationship. When you have a project construct that has four consultants, and then you need to add a fifth, what you've done is introduced a need to have one more iteration of review coordination between external parties. Although there have been some tremendous improvements in design software allowing for better coordination, there will always be points that get missed. This multi-consultant model is a very common source of errors and omissions.
Many of our clients are large enough to have their own development project management and internal personnel that manage their development projects. Those project managers have a job, and their job is not to consider the engineering component but to deliver a complete package. They need a functioning project build at the end of the day. Our promise is to take some of those managers pains away by delivering these services all under one package, and not requiring them to manage three or four individual consultant relationships, just to get from A to B.  The end result is greater efficiency, better communication, and a more coordinated design.  That's our VAS value proposition for our Clients.
How is VAS impactful to the client?
For one thing, there's considerable efficiency to be gained.  Efficiency due to the seamlessness of coordination, as well as the reduction in time expended to conduct design review and coordination between separate external companies.  This obviously translates to benefits in the form of cost reduction.  But equally important – perhaps even more important – is the corresponding reduction in design timelines.
I've been with MCE since 1996, nearly 30 years of experience in the business. In that time I've witnessed the trends relative to project timelines, master schedules, and schedule pressure – I've really seen those schedules shrink. On the development side, we've learned that if we can deliver a design to market and help our Clients compress the overall bid schedule, that obviously is going to translate to savings.  Compressing that schedule has been a consistent evolution in the design process, and we strive to help our Clients successfully navigate that schedule pressure.
What problems does the VAS solve?
Through our Quality Assurance program initiatives, we've found that formalizing our understanding of the steps and checks in the design process is helpful in addressing gaps, errors, and omissions. Our Commissioning team offers a great example of this. Through in-depth testing and examination of end-user issues with products that have been installed and integrated into projects, we are able to diagnose what's working and what's not working in our designs. We leverage teams like our VAS Commissioning team to create a feedback loop to our designers.  Feeding lessons learned in the field back to our design teams, so they can be constantly learning from real-world feedback.
We don't want to simply build intellectual property or have subject matter experts within their respective fields that isolate their knowledge. We want to capture the inherent value from feeding that specialized knowledge and information back to our teams, and distributing the knowledge across the company.
We've also realized a tremendous benefit from leveraging VAS to enhance the capabilities of our established markets.  Mission Critical is an excellent example.  Mission Critical projects have traditionally been viewed as largely MEP projects, which makes sense because mechanical and electrical dependability and resiliency is such an important goal for those projects.  But at their core, mission critical facilities are designed expressly for computing.  What's terrific and interesting about the mission critical arm of our company is that we're building spaces designed to support essential communications and networking function.  And our VAS team has a deep understanding of communication: the redundancy, the fiber and communication pipelines into and out of the space.  So in a way, bringing our VAS communications specialists together with our Mission Critical teams just made sense.
With this in mind, we have our VAS and mission critical teams working side-by-side, which has increased their synergy and team collaboration. This has enhanced our learning from each other and amplified our capability; taking our design to the next level.  And it helps to achieve a balanced design for those facilities – one that addresses all of the goals for mechanical, electrical, and communications.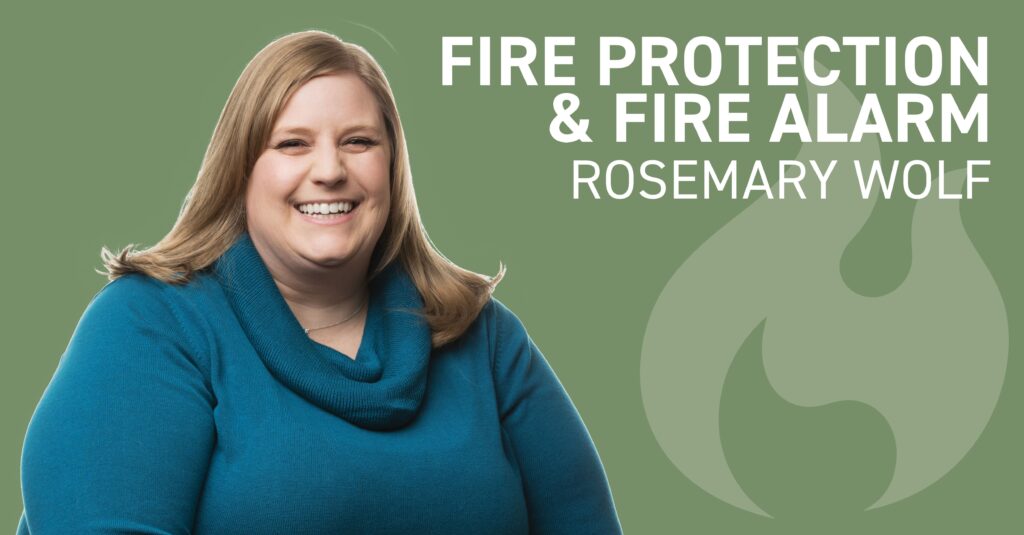 What does the Fire Protection & Alarm services offer?
Design of suppression and alarm systems – sprinkler systems, gaseous and foam suppression systems, fire pump and standpipe systems, fire alarm systems including early warning smoke detection systems.
Design and integration of other fire/life safety systems, such as smoke control and stair pressurization systems.

Design for high piled storage, including code review and permitting.

Hazardous materials – design for quantity management, code review, permitting, design of explosion prevention and explosion venting systems, determining requirements for electrically classified spaces.

Commissioning of the fire suppression and alarm systems, including integration with other building systems.
How is this service impactful to the client?
Ensures safety of building occupants and surrounding communities.

Allows timely and safe response for the fire department.

In a fire event, reduces fire, smoke, and water damage which equates to less production downtime and quicker clean up time.
What main challenges arise when providing this service? How does your team overcome these challenges?
Systems need to be visible and unobstructed to properly function, architects and owners sometimes prefer that they be hidden or less visible.  We work closely with the client and design team to develop creative strategies to carefully conceal systems while still allowing them to fully operate.
Design is always pushing the limits of the codes.  Codes aren't always up to date on the newest technologies.  Examples are electrical vehicle parking and charging inside of buildings, the construction of mass timber high rise buildings, and higher and automated high piled storage arrangements.  We review the available codes and other resources and work with the client, design team, and local fire and building officials to develop solutions that maintain high levels of occupant safety while allowing for innovative architectural design and new types of technology.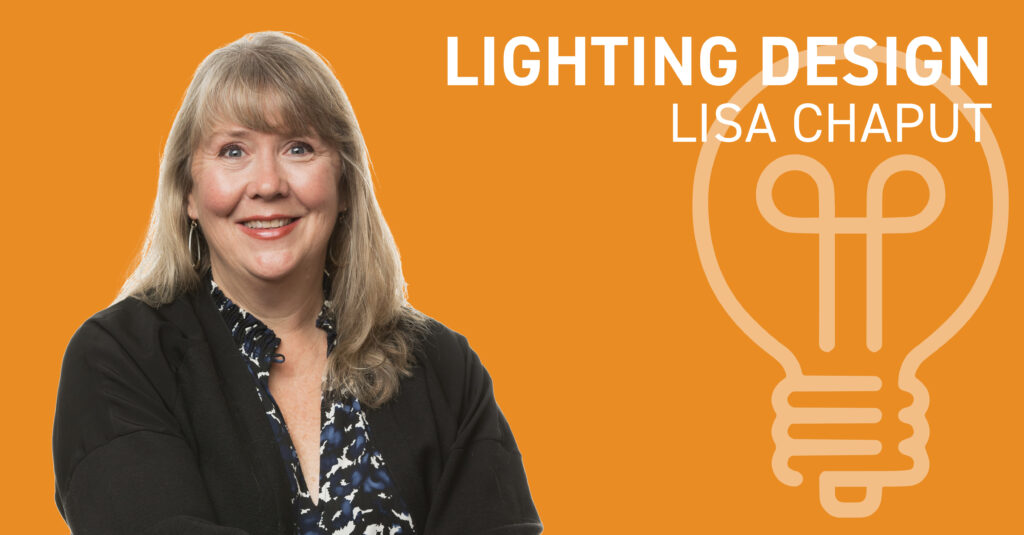 LIGHTING DESIGN– Lisa Chaput, LC, IES, LEED-AP
What does the lighting service offer?
The lighting service offers a review of the direction, design ideas, and substantiation above and beyond what our standard electrical services would provide for a project. When clients utilize the enhanced lighting group design services, our team reviews what is proposed for styles and ideas from the architect. We assist with quantity and fixture placement in the plans, refining what the architect has put down at the first pass if needed. We then utilize our photometric tools and our years of experience on what the lumens should be for the new LED fixtures. We also help with specialty spaces, something that's a little more advanced than what our engineers can assist with from a design and conceptual standpoint.
How is this service impactful to the client?
For the client, it's an extra set of eyes, opinions, and knowledge base which they'll be able to tap into. When looking at a space, we see things that potentially need additional enhancement. We select fixtures that are more suited to the specific project. Depending on the classification of the project, we're able to positively contribute unique solutions specialized to the environment.
What main challenges arise when providing this service?
Workflow can be a challenge. We are making sure that we're communicating with our clients why we are questioning some of the design elements, making changes, or even streamlining the fixture count. Communicating why something is or isn't the right solution for a particular space. I wouldn't call it a challenge, as much as I would call it an opportunity for communication and education back and forth of what their intent and desire is and how we feel it best be delivered.
How does your team overcome this challenge?
Conversations with the client and the contractors. Also working with owners, architects, and designers for feedback. Establishing a streamlined method of communication with a point-person in the project, whether that's through emails, meetings, site visits, or all the above. Receiving and communicating a little bit of feedback from all the different players helps to ensure project success. Identifying what does or doesn't work in a client's existing facility, as well as getting perspective from all the different groups to come to the best solution. Usually, that's through verbal communication and not just emails.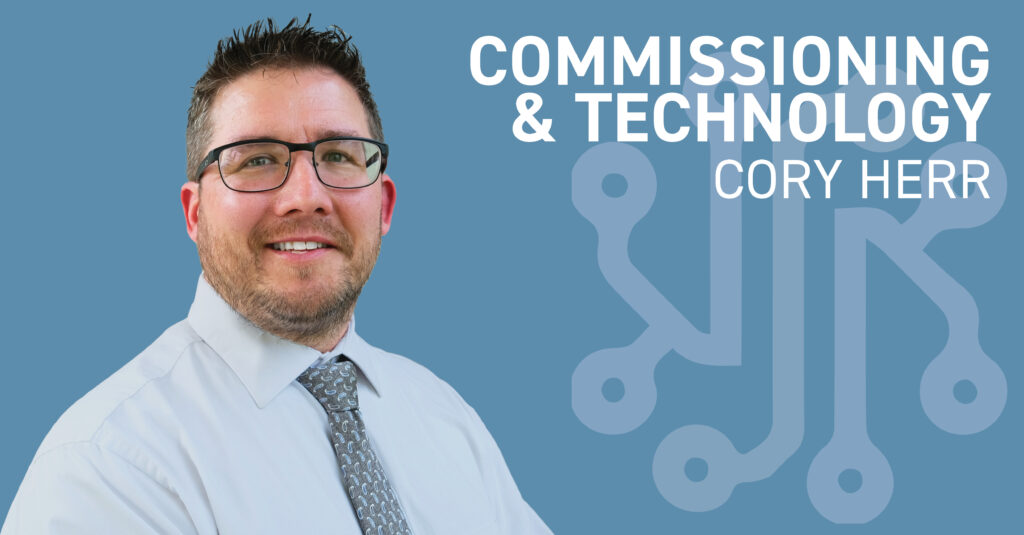 What do the commissioning and technology services offer?
Commissioning offers a way to confirm the systems were installed and operating as they were intended or designed to. By confirming that by doing a full test of all the sequence and operations of those systems. We also offer a full design of technology systems. This includes telecommunication networking, cameras, TV card access, and audiovisual. We also provide assistance with bidding and negotiation, and then oversight of the construction phase.
How are these services impactful to the client?
With commissioning, we provide clients with more efficient and reliable systems. This is done by confirming the systems were installed as intended. Within our technology services, we're implementing the newest technologies to give our clients peace of mind. These advanced system designs will work for today's standards and into future standards. We design resilient systems that will be compatible for years to come.
What are the main challenges that arise when providing these services, and how does your team overcome these challenges?
Within commissioning, the biggest challenge is the overall schedule. Commissioning is generally the last task that's completed on a project. Because of this, extensive coordination efforts are undergone to make sure the contractors are getting the systems completed and pretested prior to the actual commissioning validation of systems.
These challenges can be mitigated through coordinated commissioning meetings with the clients and the contractors. By communicating with everybody involved in the project, our team can ensure that schedules and client goals are being met. The biggest challenge on that side or on the tech side is getting a full understanding of what the owner wants and trying to accommodate that within given budgets. To overcome these challenges, we do additional meetings with the clients to ensure we fully understand the project scope. From here, we package design options with competitive systems to achieve project goals within budget.
Latest articles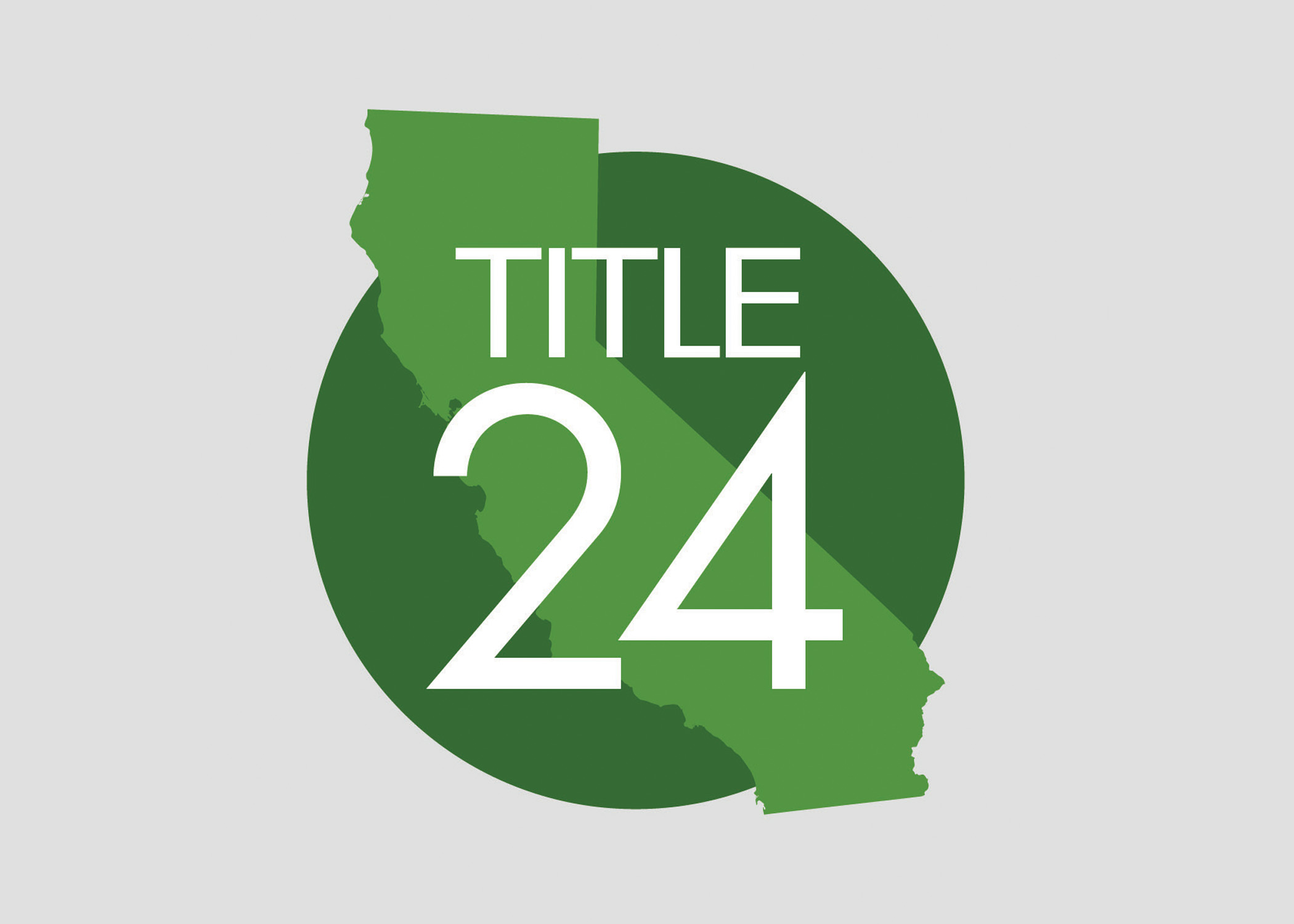 Thought Leadership
Tools & Technology
California Title 24
California's Energy Code, Title 24, outlines the state's unique procedures and requirements for energy efficiency compliance.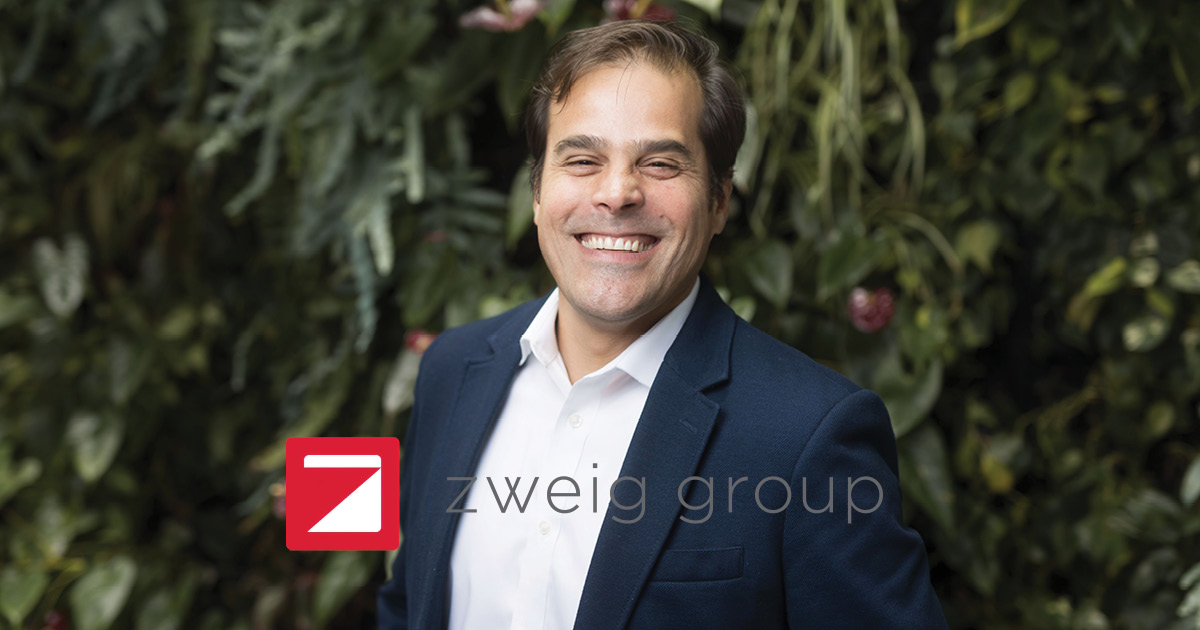 Creating an Experience
We need to be holistic, bold, and nimble in order to transform our organizations to better align with a service culture and gain a competitive advantage.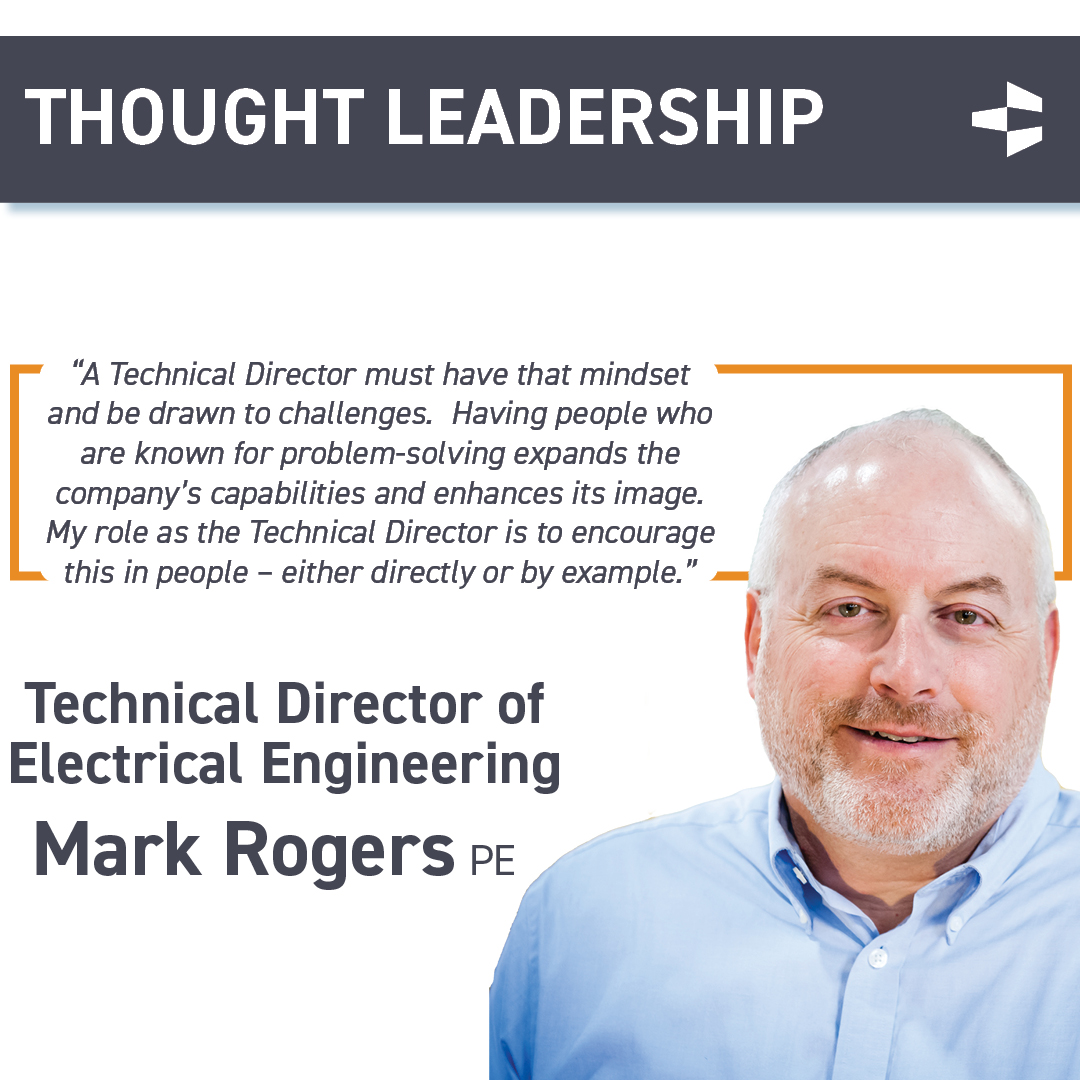 Exploring the Role of Technical Director with Mark Rogers
Technical Director of Electrical Engineering, Mark Rogers, shares insight on his role, his commissioning experience, and the future of electrical engineering.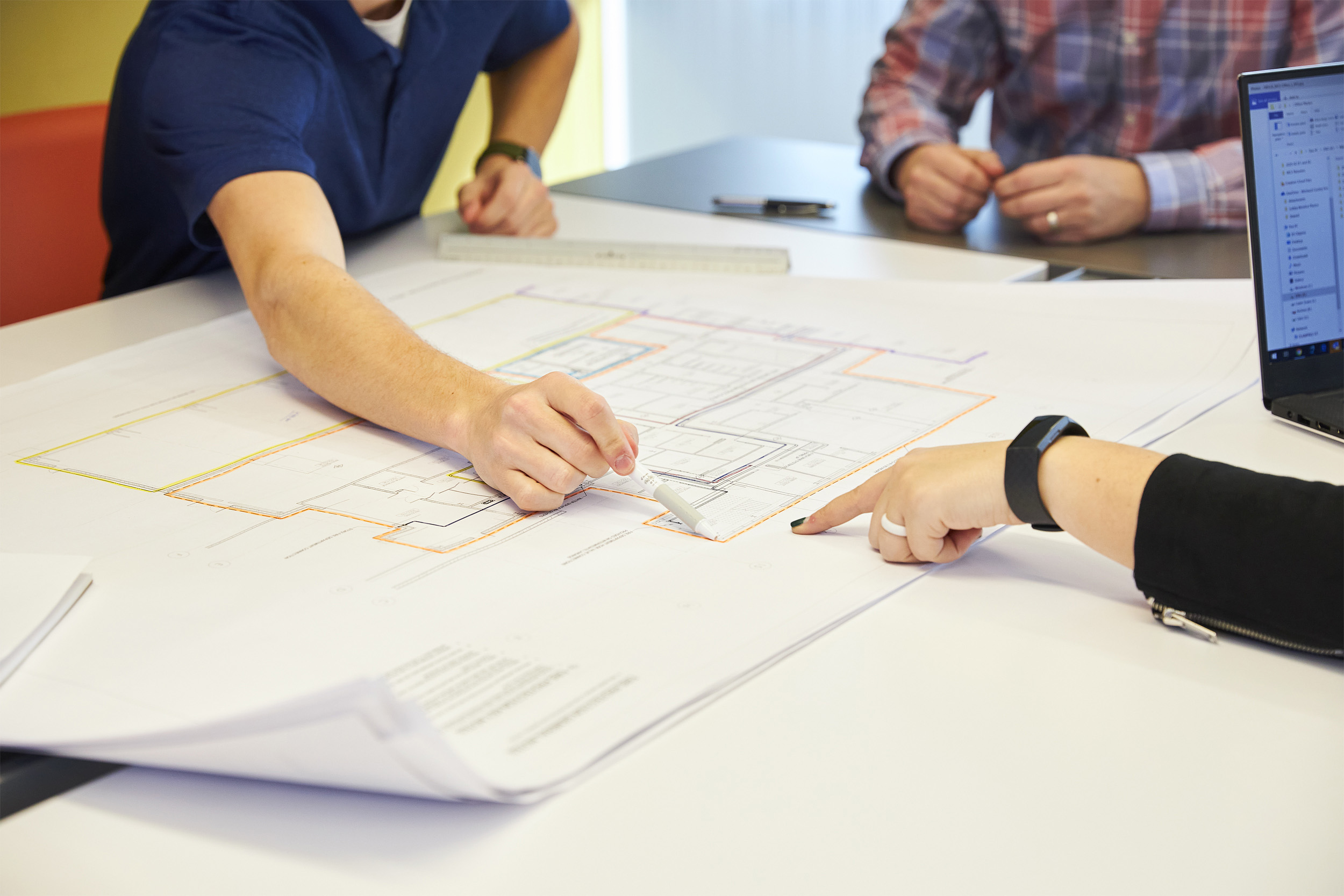 Services
Thought Leadership
Value Added Services
Value Added Services (VAS) It seeks to leverage the breadth of our experience, service offerings, and knowledge across multiple sub-discipline specialties to add depth to the value we can provide to clients.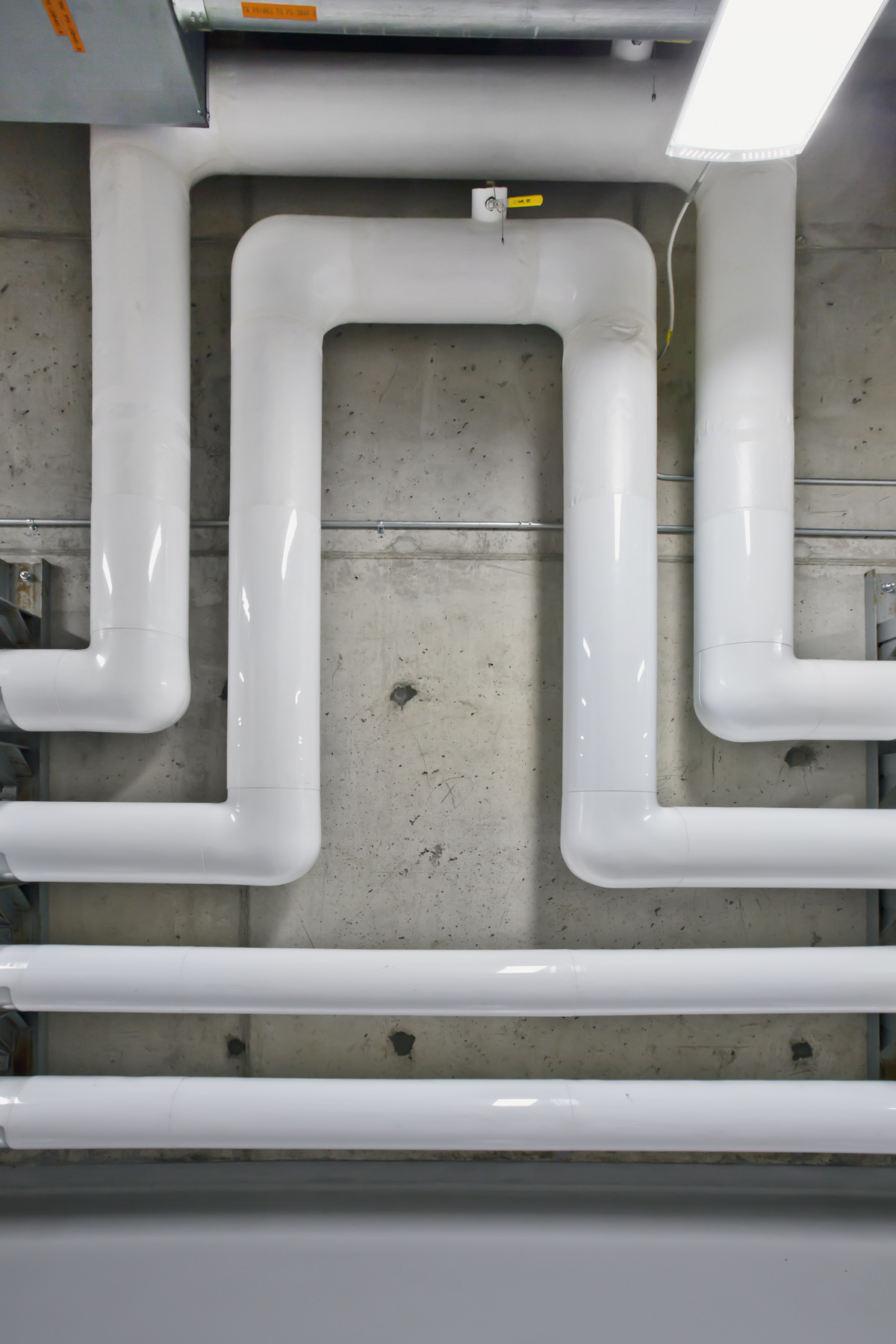 Thought Leadership
Tools & Technology
Pipe Stress Analysis
Pipe Stress Analysis is essential to eliminating long-term challenges for piping systems. Triflex software is beneficial for designing configurations.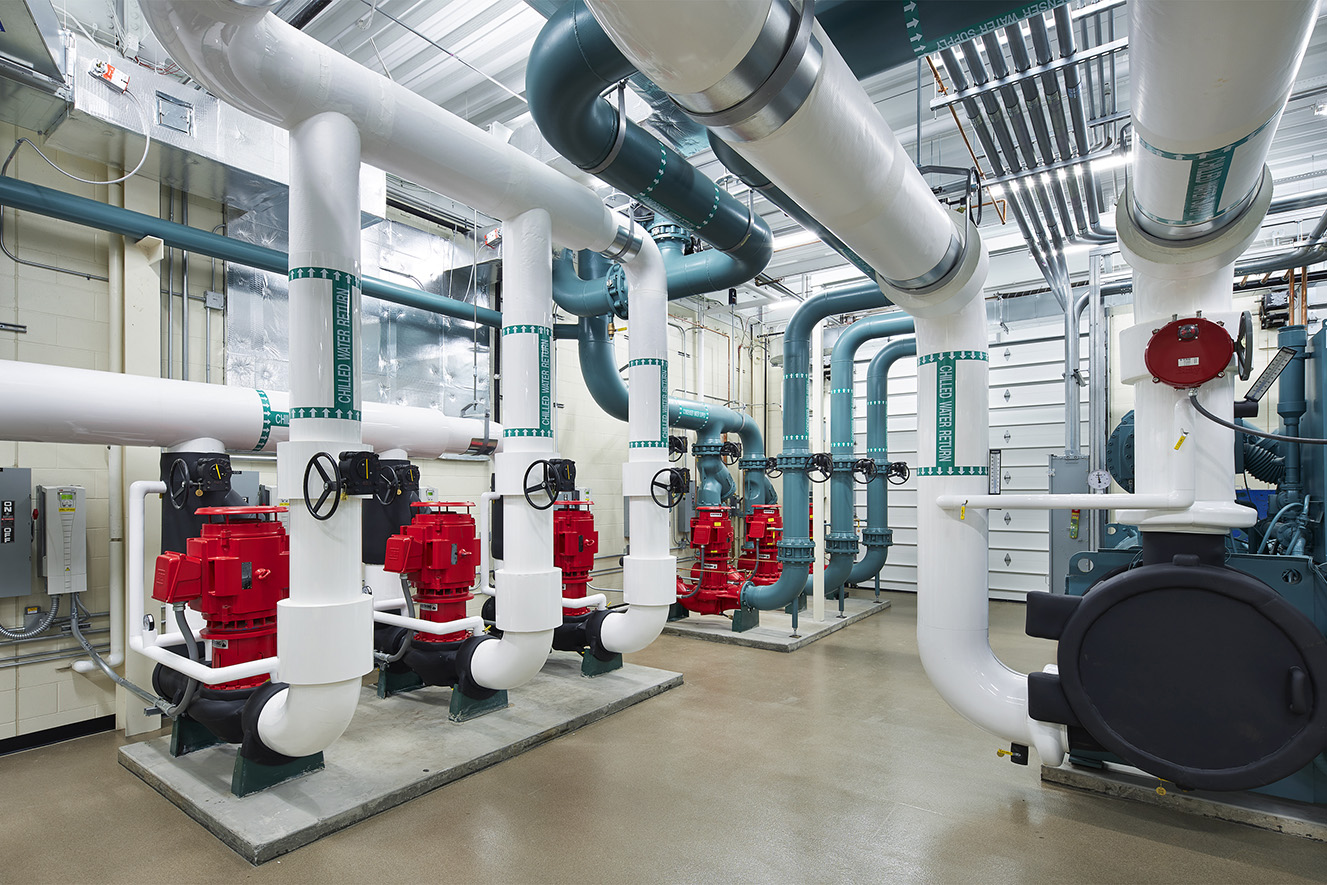 Chiller Plants
When designed correctly, chilled water plants provide cooling to buildings and campuses with more flexibility, improved reliability, and higher energy efficiency.