To fully understand the challenges, successes, and innovation of the A/E/C science and technology market, Principal Nick Edwards has offered his professional insight. Overseeing the healthcare and science & technology markets for Michaud Cooley Erickson (MCE), Nick has provided engineering expertise for complex technical projects.
Nick excels at large campus infrastructure design and modifications. He has been praised for his ability to take a large complex issue, and distill it down to its essence, which makes solving problems so much more achievable. He is very client-centric and maintains consistent communication with the MCE design team, exterior consultants, and owner to ensure a fully coordinated product.
What is MCE's experience in Science & Technology?
We've been working in Science & Technology, for the most part, since we started 76 years ago. With that, our experience has been broad, covering a lot of different clients. We have great experience in laboratories, clean rooms, production manufacturing, and then also a great higher education science and tech background as well.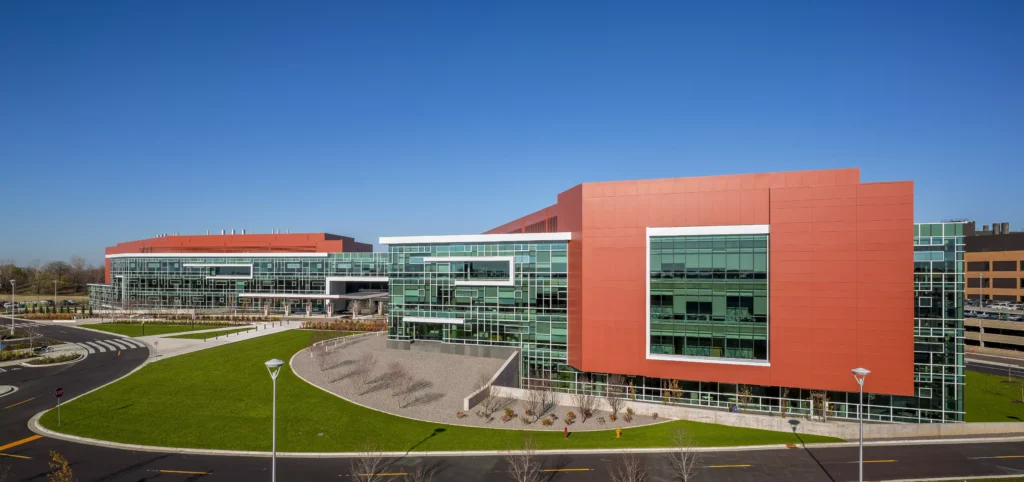 We've stayed well diversified, with our bread and butter being Fortune 500-type companies. We do best with clients that value a high-quality product, value the process, value having input into what they're getting, and knowing they're going to have a system that works great for 30, even 50 years and beyond. Those clients and a lot of others are the ones that keep coming back and help us be successful with our work in the market.
What value does MCE bring to this market?
One of our key differentiators is the right solution. That solution is different across all our markets and it's different with clients within science and tech. That's why we word it the way that we do, "the right solution." Implied in that is the right solution for that project, that owner, at that site. We have a lot of experience on a lot of different science and tech projects, so we're able to tailor our solutions directly to what matters most to the client.
"One of our key differentiators is the right solution. That solution is different across all our markets and it's different with clients within science and tech. That's why we word it the way that we do, "the right solution." Implied in that is the right solution for that project, that owner, at that site."
What's unique to us is that we have the experience to understand what the most important drivers for the project are and tailor our design to that. We can do clean rooms that maintain within one grain per pound of moisture for an entire year and put in the detailed design to accomplish that. We can also design a clean room that somebody's going to put up for six months for research and development and then take it down. We understand the drivers will be slightly different for those two things.
What challenges does designing technical spaces (cleanrooms, laboratories, etc) bring?
It's something different every day and making it work matters. For many of these companies, these are their profit centers. Lab housing thousands of hours of R & D, manufacturing for COVID-19 PPE and testing supplies, etc. With that in mind, we know downtime is money. Downtime can also affect quality, so there's that financial and safety aspect to it. It all matters for the company's bottom line. It also matters for the health of the people that these products impact.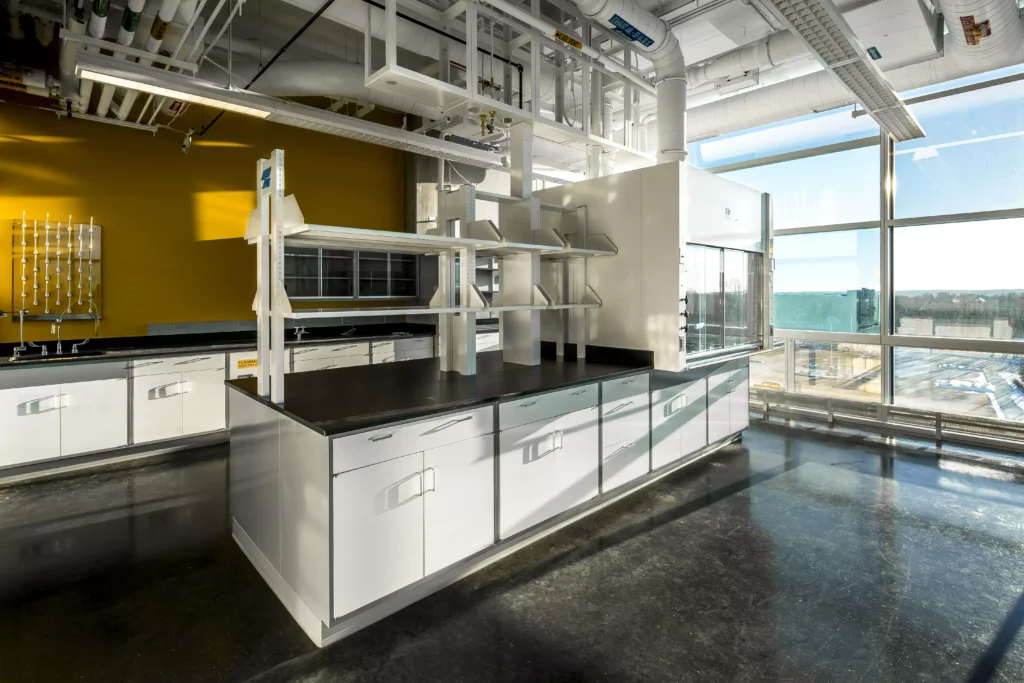 Most of what we do in science and tech is critical. You have to know it's right. What that means for us is just different validation and different calculations. We tend to do more modeling on the energy side and more CFD-type modeling that we might not do as much in other markets. When you need to know that it's going to be what you think it's going to be and the stakes are high, that's really what the differentiator is.
How does MCE guarantee reliability in these important spaces?
First, understanding what's worked in the past and applying it to the projects that we're working on. Alongside this, in the last 5-10 years, our tools for modeling have gotten much sharper. We're able to test things and validate them; do a design, do a model of that design, build it, test it in the field, improve the model, and apply it to the next project. That iterative process helps us to give clients designs they can trust and information that they can make decisions based on.
How has MCE solved problems for its clients in this market?
We've had clients come to us with labs or clean rooms that have specific and critical airflow requirements. As a specific example, particulate counts in a clean room. There's a person that operates that clean room and tests particulate counts around the building and they must pass to continue developing the product.
We've been able to model that using CFD and pinpoint the areas that are problems and correct them, getting that room back up in compliance. We could guess and check that in the field, right? We could go out, make a couple of changes, wait for a week, see if it works, and make a couple more changes, but they can't shut the site down for that. We have to know that we're doing it right on the front end so that it's reliable once complete. That's what is important about doing that model.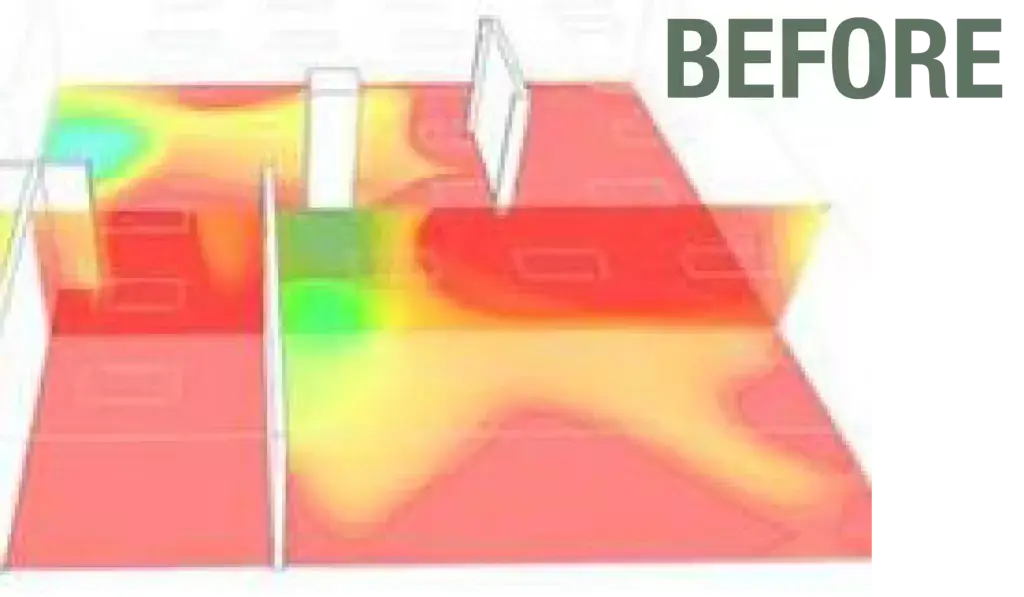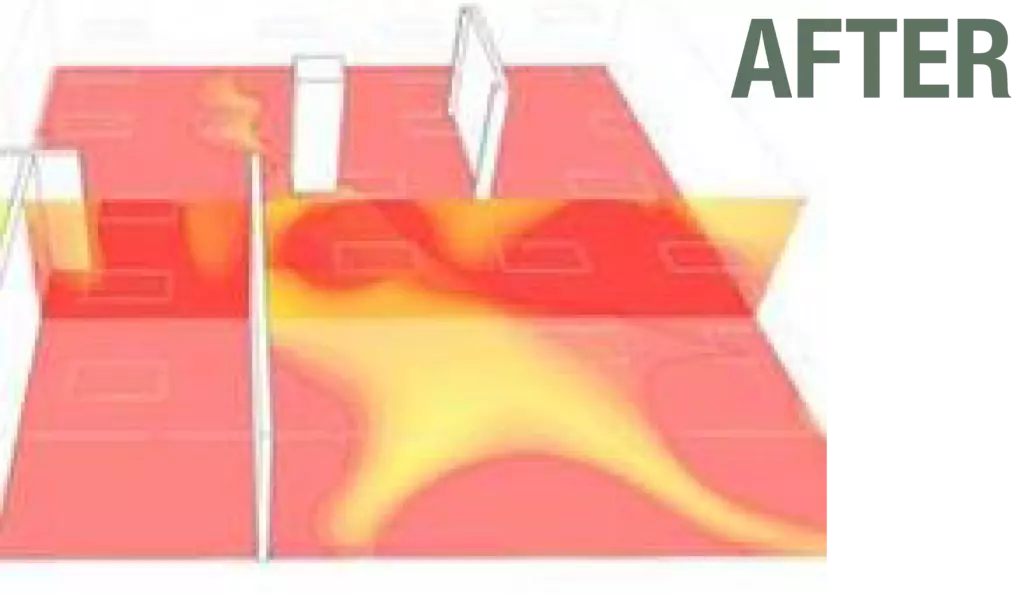 CFD Programing
Generally, in the past, science and tech has been a market where reliability, redundancy, and what's happening inside the room, is the most important thing. Because of this, the market sometimes has a difficult time being cutting edge with sustainability and energy efficiency initiatives. Despite this, within the last several years, we've been able to start to change that script. We're hoping to help drive sustainability by being more creative in how we apply systems and solutions to science and technology projects. We're hoping to take that next step further well past what is required by code.
"We're hoping to help drive sustainability by being more creative in how we apply systems and solutions to science and technology projects. We're hoping to take that next step further well past what is required by code."
In a lot of instances, if you just take it one step further and evaluate an area with a different lens, it can make a lot of sense. The fact that these systems are high energy users, the opportunity to save is incredibly high. Whereas on a different type of project if you save 20% on the system, it might not make that big of an impact. Juxtaposed to this, 5%, 10%, and 20% on a high energy use project is a big number and can make a significant difference.
How does MCE mitigate challenges when it comes to tight deadlines and budgets?
A lot of it is how we structure our deliverables and how we work with our trade partners to make sure we're giving the right information at the right time. We see so many different methods of delivering a project. The method of designing the whole project and then bringing the contractor in at the end who then builds it just how it was designed, no longer works for every client.
Many times it makes a lot more sense to bring in a partner earlier, to start giving cost feedback and schedule feedback. We can be flexible with how we deliver our design, making sure that every stakeholder on that larger team has what they need to move forward quickly. That allows us to issue more packages on a different schedule, such that we can get equipment ordered in time. We can get everything underground finalized so that the building can start being built. Then while that's happening, we're finalizing the inside of the building. We're working with our partners to take the best advantage of everybody's strengths.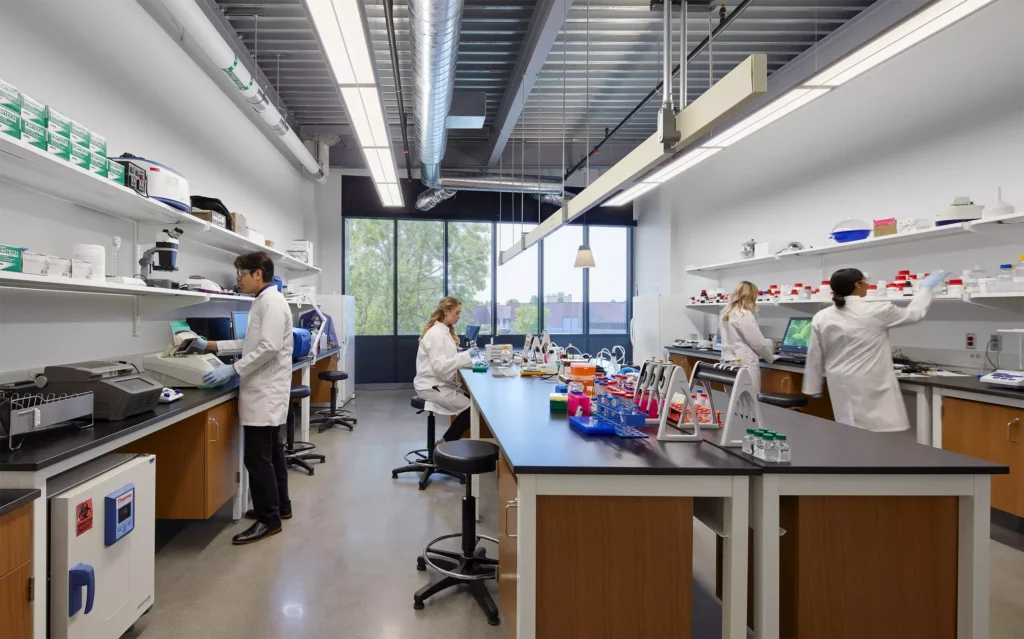 We also leverage our experience to give us confidence that our projects will minimize surprises that can blow up a schedule or budget.  We've been there before and understand what has worked and where the risks might lie so we can avoid them.
MCE has maintained long-standing relationships with incredible clients. Why do they continue to choose to work with MCE?
Because what we do works. As I mentioned before reliability and keeping their systems running is so important, and we design things that work. They can feel confident that the team that they worked with on the last project that turned out great and is running reliably for them, that team is going to produce similarly on the next project. That's a huge thing for our clients.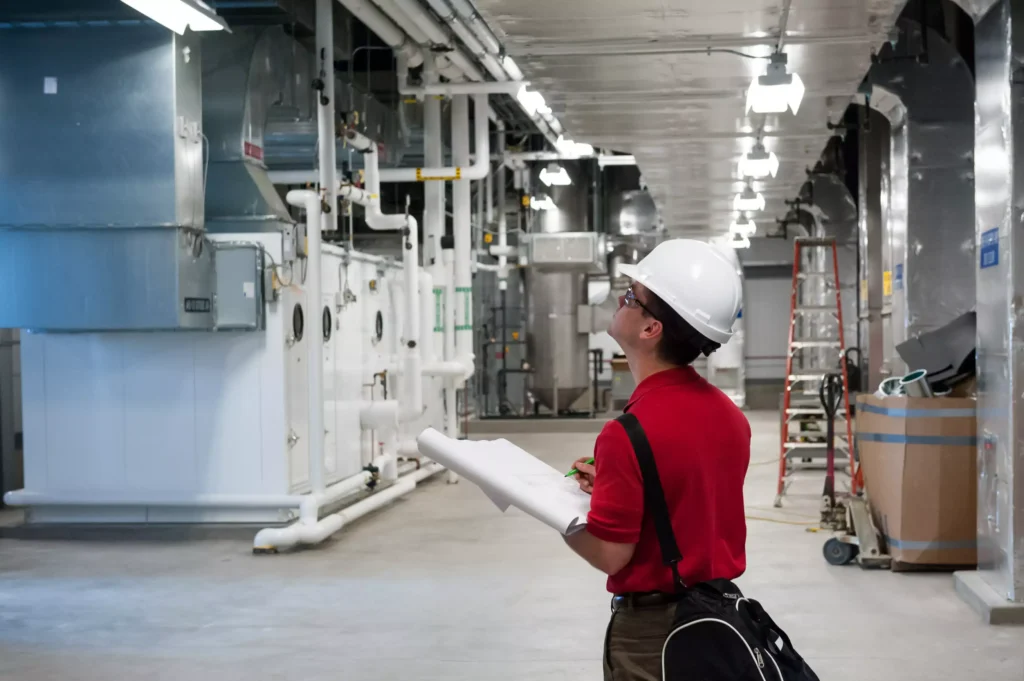 Then just the way that we service the clients, not just in our market, but in all our markets, we're always making sure that the people that need to have input, have input. We're considering all the options that the client, architect, or owner's rep needs to see so that with the big investments they're making, they can make the right decision. The service and the collaboration are a huge part of it.
What does sustainability look like in this market?
Labs and clean rooms are all traditionally high-energy users. While sustainability has always been important, outside of our office sometimes it's not the driver. We always have it in the front of our minds, but sometimes other drivers make that decision. As a positive thing, that's starting to flip. Sustainability means being more creative. Maybe on some other projects, some things can stand in the way of sustainability initiatives. For example, if you have corrosive substances in an exhaust stream, it can be harder to apply a heat recovery system. But it's not impossible.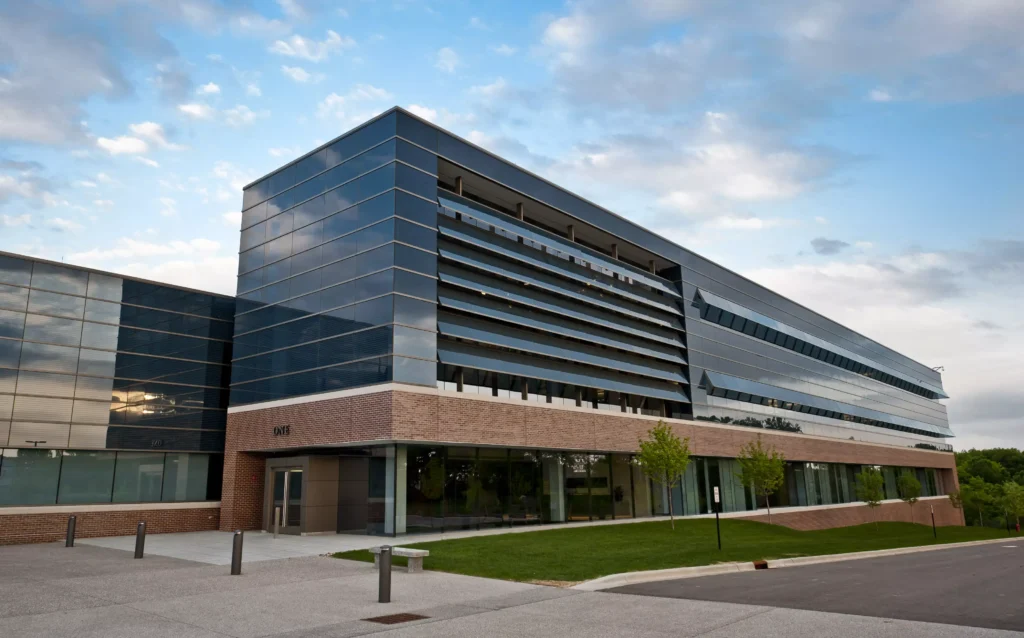 We sometimes have to be more creative and live and die (so to speak) by, a bunch of singles rather than just a home run. Take that heat recovery system for example. We can't utilize some technologies with that corrosive exhaust stream, but we can do something that's maybe half of that. Then we can combine that with some innovative controls to decrease airflows and with a couple of other things.
"All those base hits add up to more than that home run. It's maybe just looking more creatively at the whole picture and applying solutions where we can."
All those base hits add up to more than that home run. It's maybe just looking more creatively at the whole picture and applying solutions where we can. Not just saying, "Hey, it's going to use a lot of energy;" the opportunity is too big for that. When you start with a big energy user, the opportunity to cut in multiple places can add up quickly into a positive impact.
What does the future look like for this market with new technologies, new opportunities, and new standards?
I think it's massive, and I'm super excited about it. I love all the clients that we work with. I love the opportunity to bring our expertise to new clients. Currently, we're at an interesting time. We're seeing that sustainability focus change; a focus from the C-suite and above that's starting to effectively trickle down to all our projects. It's just going to make us be that much more creative and stay that much up on the cutting edge.
At the same time, some of the technology on the systems and equipment side is just really catching up. We're doing some things now, that 10 years ago, would've been just not feasible from a financial standpoint. Efficiencies and capacities are getting better, and people on the systems and equipment side are getting that much more creative too. We're able to apply some of those systems in ways that are more palatable financially.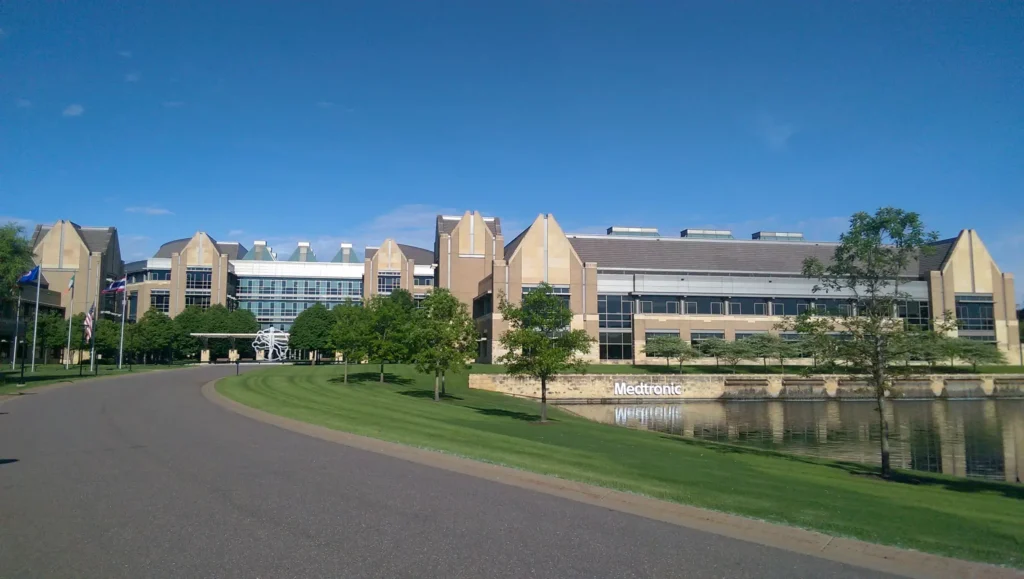 Throughout all the industry and the world, there's a lot of incredible innovation going on. Not just in building design, but everywhere. That's what we see in this market is, what's the coolest, new thing. What's 3M making? What are some of the startups in.
Latest articles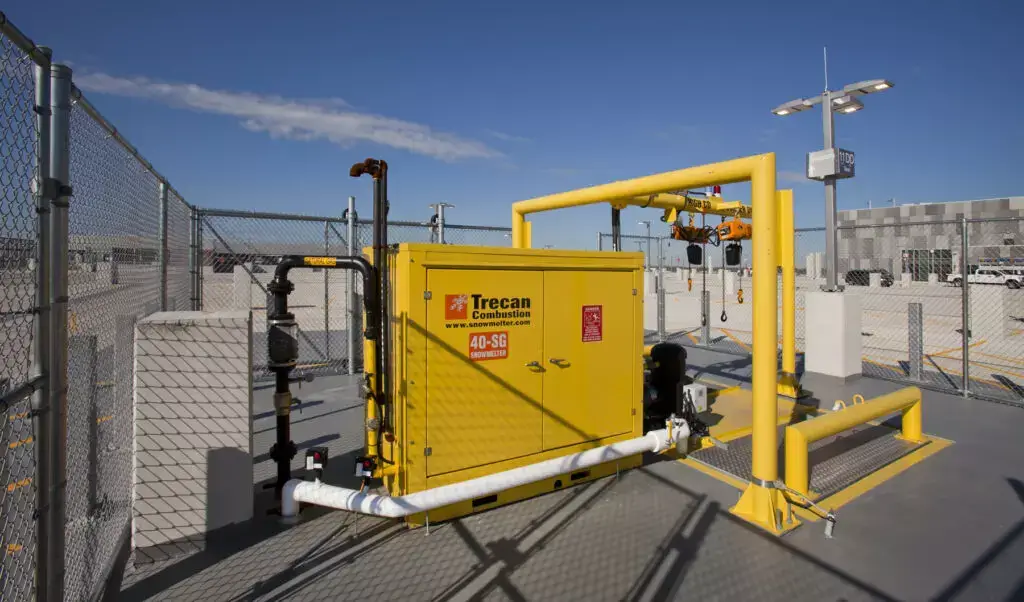 Snowmelt Technologies
Combating cold climate conditions can be a difficult challenge. Snow and ice build-up can be damaging to company operations, stakeholder bottom lines, and client safety. Mitigating unpredictable cold weather, snowmelt technologies allow for effective snow and ice removal.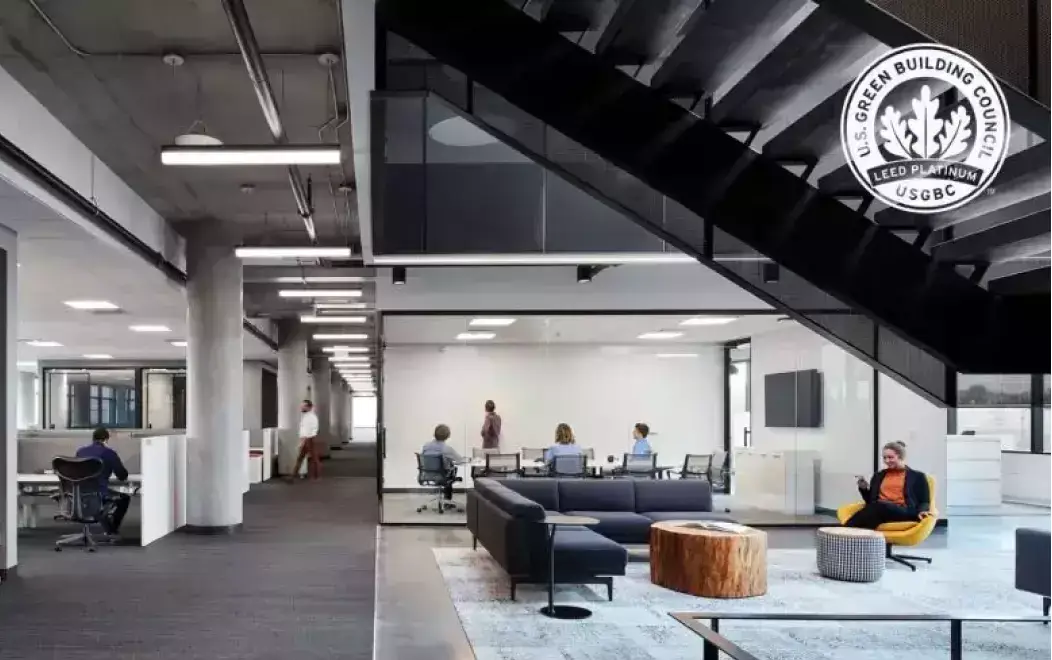 Sustainability & Resiliency
Thought Leadership
Sustainable Design
To address climate change, it is critical that we design and construct buildings today that are in alignment with strategies for decarbonization. Buildings are significant contributors to global greenhouse gas emissions and therefore meaningful change is needed to address the contributions to climate change stemming from the built environment.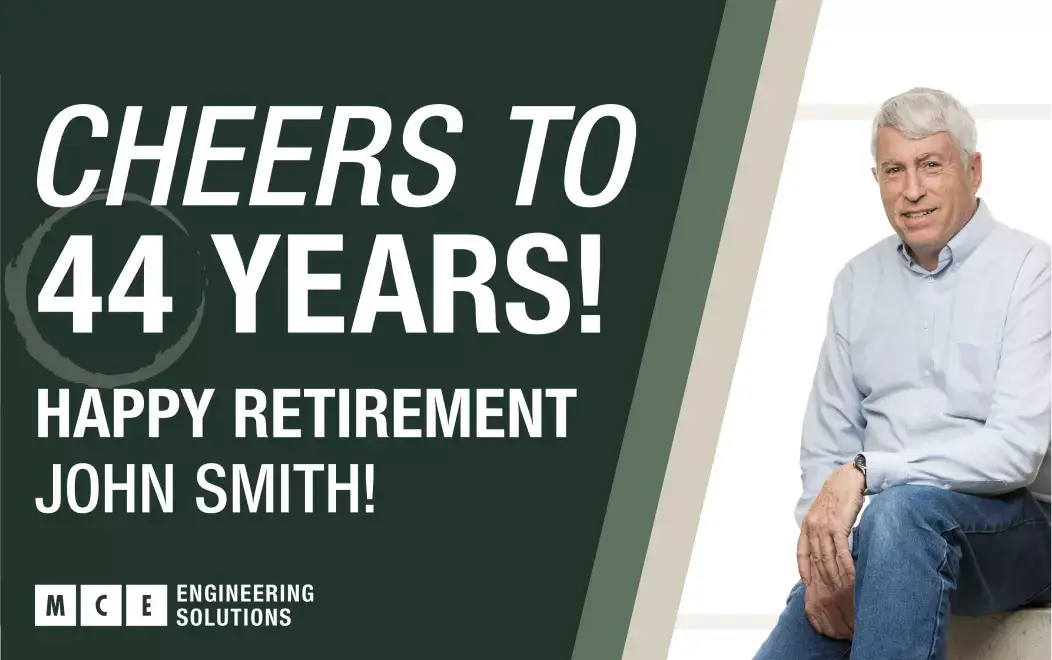 John Smith Announces Retirement
Congratulations to John Smith on an incredible career with Michaud Cooley Erickson (MCE). John will be retiring from MCE on December 9, 2022, to begin his new career enjoying time with his family, friends, and his favorite hobbies. We are sad to be losing a talented engineer and coworker, but we are grateful he can spend precious time with his family and continue to pursue his passions.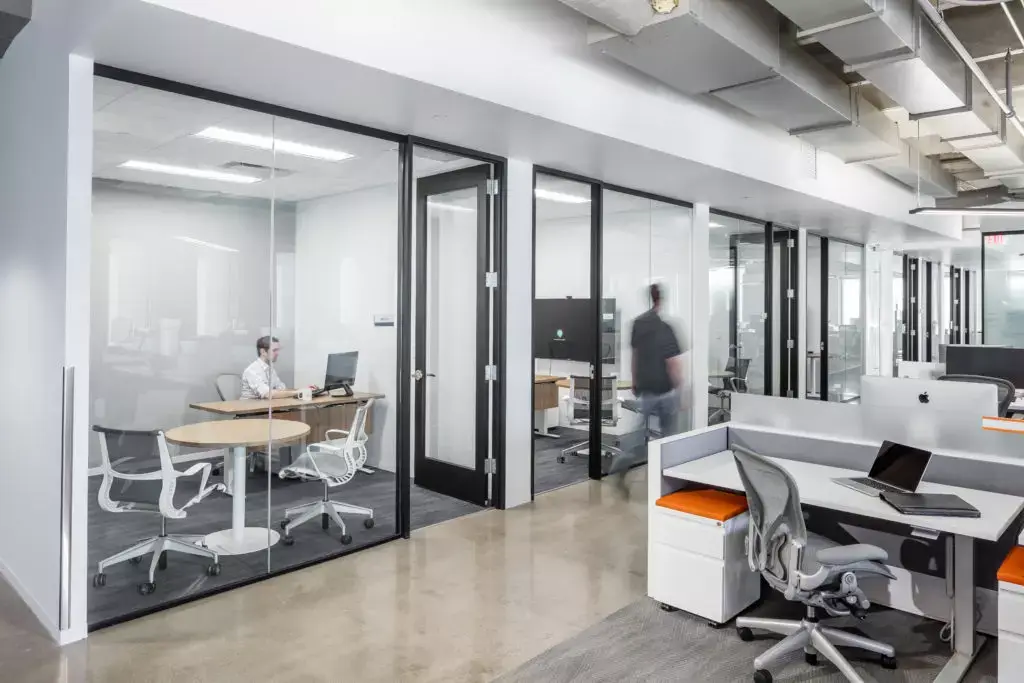 Market Insight: Corporate & Workplace
Companies employee office experience is reliant on systems working correctly and efficiently. Overall comfort and productivity within a space is often dependent on expert design. Systems blending innocuously into an environment while reliably delivering is a sign of successful engineering. Our team has met these standards of the corporate and workplace markets, time and time again. We asked Workplace Project Manager Lisa Chaput and Corporate Project Manager Mark Fauske to detail these markets engineering complexities.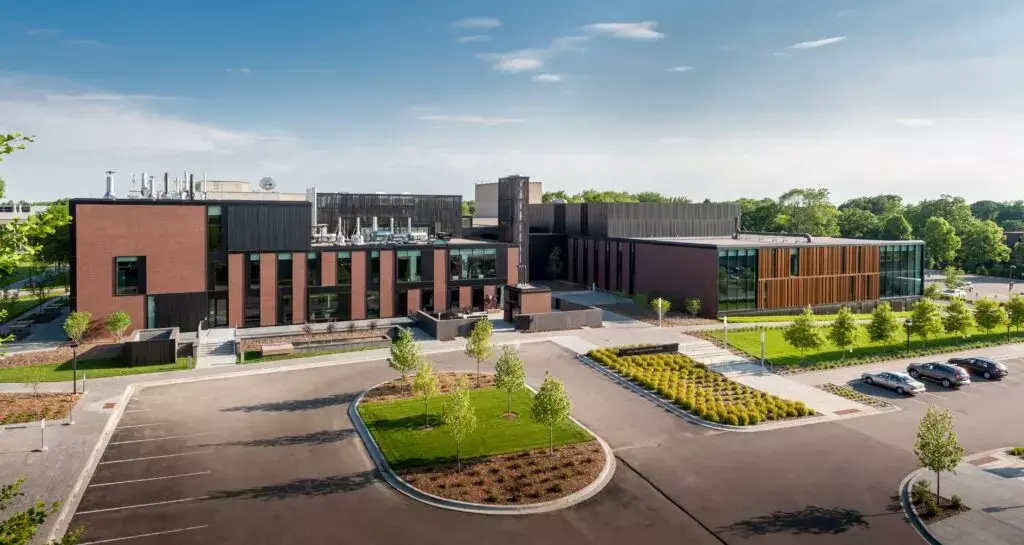 Market Insight: Higher Education
From major universities to elementary schools, we have provided innovative design services to educational facilities for over 60 years. Optimally designed, these structures enhance the student experience, ease facility day-to-day functions, and engage the visiting public. Our teams have enhanced these learning environments through remodels and new ground.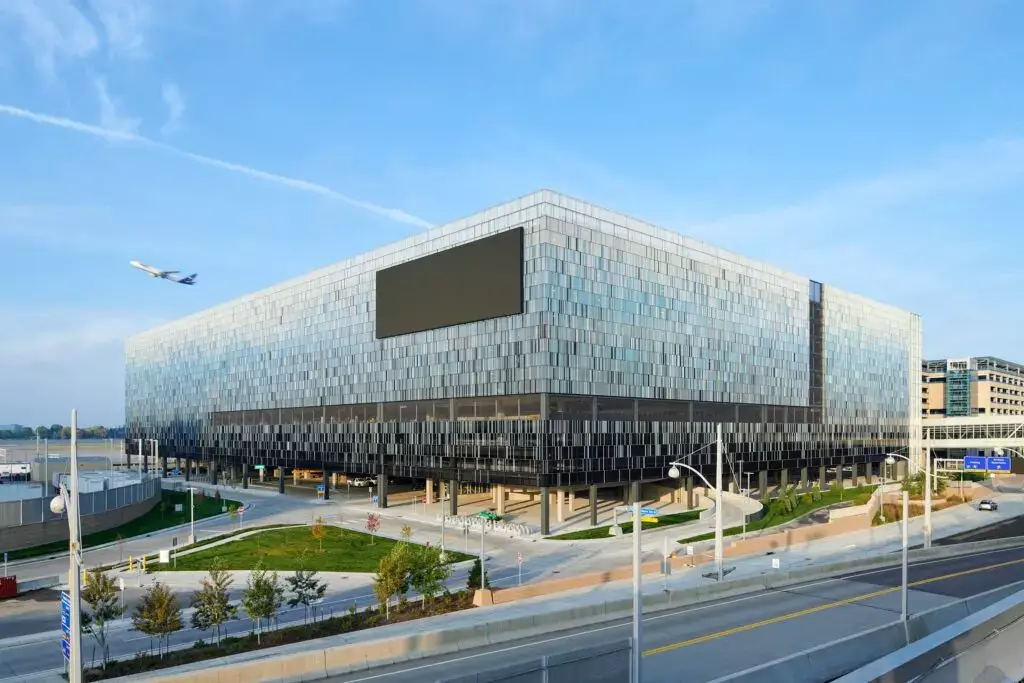 Market Insight: Aviation
With a prolific engineering design career in aviation environments, we are proud to harbor some of the markets most talented industry leading designers. With a proven reputation of delivering incredible passenger experiences, Kerry Cooley Bruggemann undoubtedly falls into this category.